Filipino scientists study Japan's model in mitigating flood disasters
2023.09.13
A team of Filipino scientists visited Japan recently to study the flood modeling technology to apply in the Philippines.
The visit is part of an ongoing cooperation by the Japan International Cooperation Agency (JICA), that is "Project for Development of a Hybrid Water-Related Disaster Risk Assessment Technology for Sustainable Local Economic Development Policy under Climate Change in the Philippines" or HyDEPP, involving University of the Philippines Los Baños (UPLB) and Japanese research institutions.
Japan has been implementing real-time flood simulation and other hydrological, agricultural, and socio-economic modelling systems to adapt to climate change.
"Through this training, I learned about the use of rainfall-runoff inundation model simulation, to generate flood hazard maps and assess risks by identifying potential hazards that could negatively impact a particular area," said UPLB Science Research Analyst Christine Jane Ramacula.
Filipino scientists met with their Japanese counterparts from University of Tokyo, Tohoku University, Kyoto University and International Centre for Water Hazard and Risk Management (ICHARM) who shared Japan's expertise and experiences on data management, hydro-agriculture modeling, river flow monitoring, flood risk assessment, and local economic growth prediction.
Hydro-agriculture model can also simulate yield loss of agriculture crops due to flood and drought. Assuming various scenarios under climate change, the impact on agriculture production and local economic growth can be estimated considering identified flood and drought risk to discuss proper climate change adaptation measures.
HYDEPP is now on its 3rd year and has so far, tested real-time satellite-based flood simulation technology for Typhoon Karding in 2022. It also introduced an agricultural damage monitoring system to assess damage of Typhoon Ulysses in 2020.
Aside from Filipino and Japanese institutions, the cooperation also involved consultations and workshops with Philippine frontline agencies against disasters namely Department of Science and Technology (DOST), Department of Public Works and Highways (DPWH), Laguna Lake Development Authority (LLDA), Metro Manila Development Authority (MMDA), and Philippine Atmospheric, Geophysical, and Astronomical Services Administration (PAGASA).
For many years, JICA and Philippine universities have been on a journey to come up with the best evidence-based knowledge on disaster management and resilience in the Philippines. The hard infrastructure combined with technical expertise of Japan have made a significant difference in addressing pressing climate change issues in the Philippines through innovations like flood control and sabo (Japanese term for debris and sediment control) engineering.
HYDEPP is part of JICA's Science and Technology Research Partnership for Sustainable Development (SATREPS) where research organizations in Japan and the Philippines find solutions to global issues.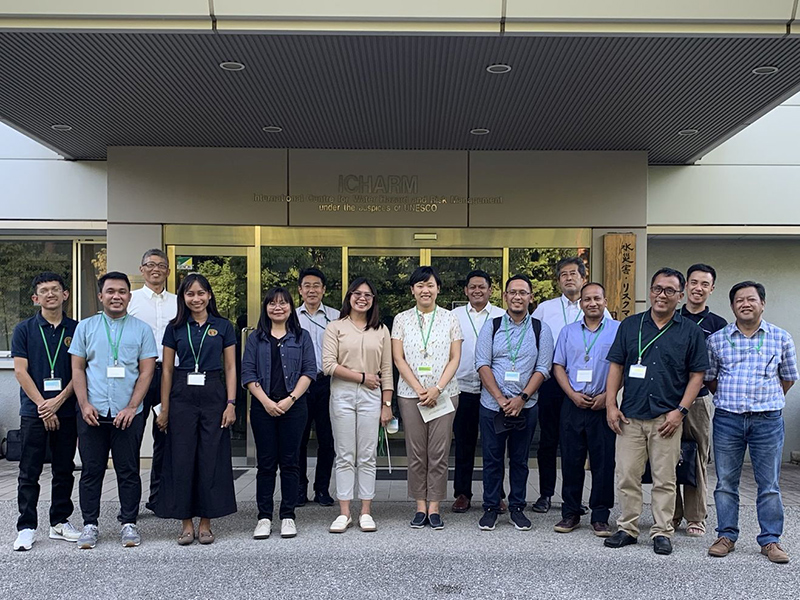 HyDEPP training participants and their supervisors during their visit at the International Center for Water Hazard and Risk Management in Tsukuba, Japan.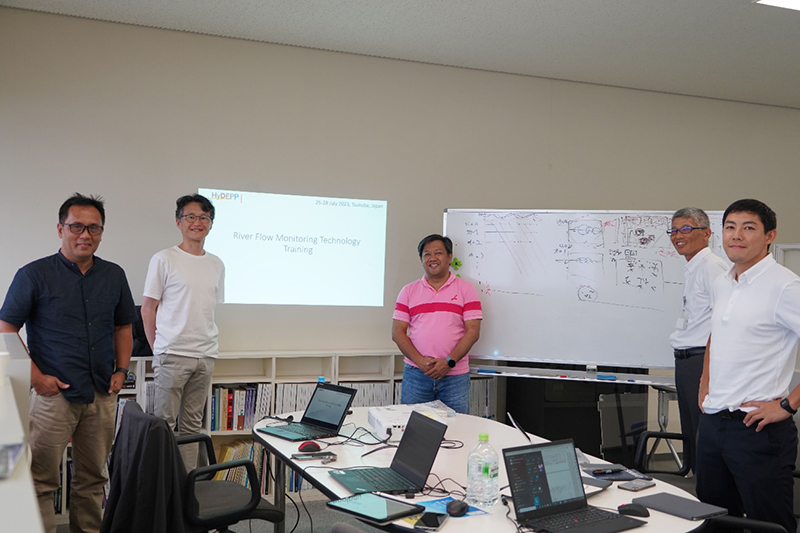 Japanese supervisors and Filipino participants during the river flow monitoring technology training in Tsukuba, Japan.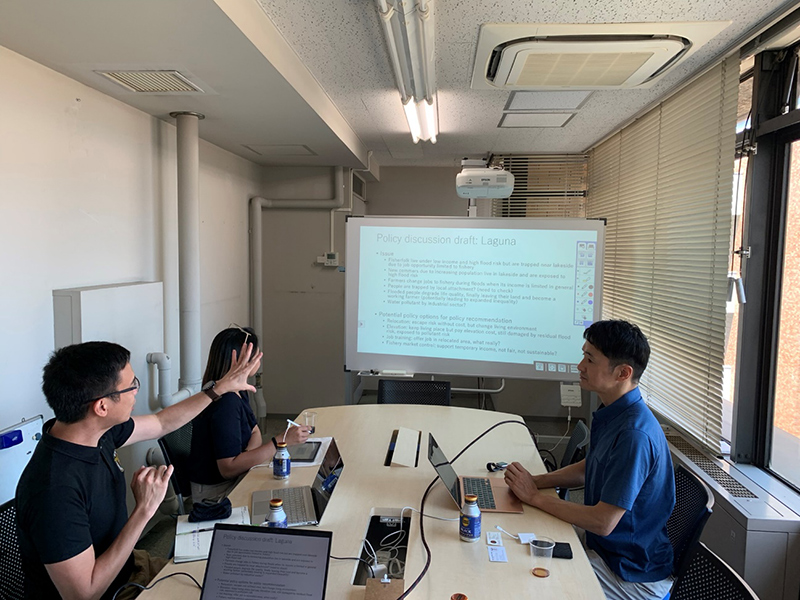 Policy discussion under the local economic growth prediction modeling technology.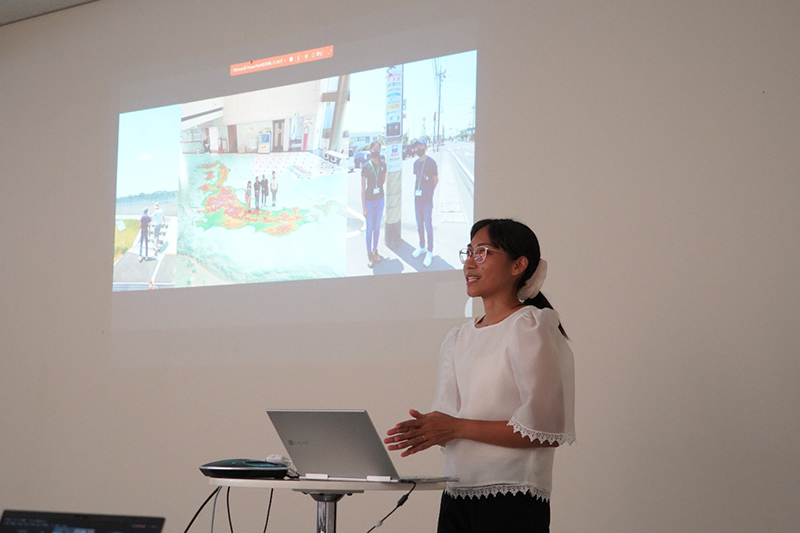 UPLB Science Research Analyst Christine Jane Ramacula delivering her final presentation during their closing program.