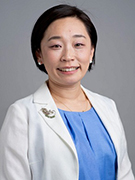 Ghana is the second largest economy in ECOWAS with political and social stability; it plays a leading role in Western Africa as a democratic country, demonstrating that democracy, rule of law and stable management of the economy can facilitate poverty reduction and better livelihood of the population. With the Government's endeavour to achieve Sustainable Development Goals (SDGs) and its continuous efforts for fighting against the pandemic of COVID-19, Ghana is expected to accelerate development even during the pandemic and acquire sustained middle-income status.
Japan, being a long time partner of Ghana, is proud to be associated with the development efforts and success story in Ghana. Japan's relationship with Ghana dates back to 1927 when Dr. Hideyo Noguchi, a renowned Japanese researcher, arrived in Ghana to research into yellow fever disease. This brought the opportunity for the establishment of the Noguchi Memorial Institute for Medical Research in 1979 in collaboration with University of Ghana and the Government of Ghana, which has been making a remarkable contribution today on containment of COVID-19 through a tremendous number of testing and active surveillance.
Japan's Official Development Assistance (ODA) to Ghana started in 1963 and amounted to over USD 2,400 million by 2019, making Japan one of Ghana's largest bilateral partners.
Starting with the technical cooperation project for the Tema Technical Institute in 1963, JICA has been cooperating with Ghana for various fields through schemes of technical cooperation, grant aid, ODA Loan and private sector financing. In addition, JICA has also been providing scholarship programs for Ghanaian nationals to attain master's degrees in Japanese universities for the purpose of fostering human resources who will act as the bridge between the two countries. Supported by Ghana's remarkable economic development and in response to its constant human capacity development, JICA has increased the number and amount of cooperation in Ghana for nearly 60 years.
Currently, JICA, in collaboration with the Government of Ghana, is implementing cooperation in four (4) priority areas, namely 'Quality Infrastructure for Economic Growth', Industrial and Agricultural Development', 'Universal Health Coverage', and 'Capacity Development for Effective Public Service'. They are selected through the dialogue with the Government of Ghana based on Ghana's development strategy and Japan's cooperation strategy outlined in a series of TICAD (Tokyo International Conference for African Development).
JICA will continue to provide support for institutional capacity improvement as well as social and economic infrastructure, thereby stimulating sustained poverty reduction through equitable growth and human empowerment.
JICA's corporate vision is "Leading the World with Trust" with its partners, aspiring for "Human Security" and quality growth for all the people in the world.
ARAKI Yasumichi
Chief Representative
JICA Ghana Office