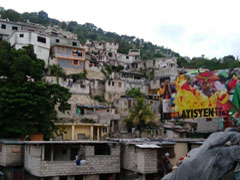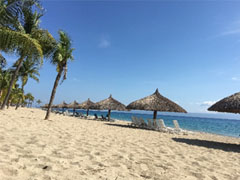 The Republic of Haiti is a country with a territory west of Hispaniola Island in the Caribbean, occupying a land area of 27,750 square kilometers, about one-third of Hokkaido. In addition to the official language of Haiti which is Creole, French is the only official language in Latin America, and 90% of the ethnicity is African, making it a very unique country that combines Latin and African cultures.
After its independence in 1804, the country was placed in a severe economic situation due to military coups in 1991, sanctions imposed by the UN Security Council by coups and repeated natural disasters, and domestic political unrest continued for some time. Later, with the dispatch of the United Nations Stabilization Mission in Haiti (MINUSTAH), which was launched in 2004, assistance for the stabilization of security in Haiti has been implemented with the support of the international community.
However, in January 2010, when stabilization was on track, the big earthquake near the capital killed many lives and caused a loss of about US $ 7.8 billion, or about 120% of the country's GDP. At present, the phase of transition from reconstruction to development is gradually approaching, but there are many issues needed for nation building, such as infrastructure development, organizational strengthening, and human resource development.
JICA provides technical assistance and grant aid to Haiti in three main areas: agriculture, education and health. From 2014 to 2016, we conducted a "Gathering and Confirmation Survey on Reconstruction, Socio-Economic Development Cooperation" with the aim of re-examining the direction of JICA cooperation after the earthquake, and we strive for formation. On April 1, 2017, a branch office was established with the aim of expanding activity further.
Going forward, while respecting the initiatives of the people in Haiti, we will continue to provide steady support utilizing Japan's experience and human resources from third countries.
YAMAMOTO Rumiko
Resident Representative of JICA- Haiti