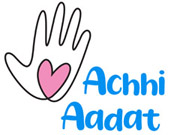 JICA India has launched a campaign, "Achhi Aadat (Good Habit)" to raise awareness among 10 crore people about the importance of hygiene practices for preventing the spread of COVID-19 and other infectious diseases, in collaboration with NGOs, government authorities and Japanese companies. The campaign's objective is to introduce a simple and practical approach to hygiene and sanitation related issues by promoting handwashing, nail cleaning and other hygiene practices such as wearing mask in a correct way. In order to stimulate understanding for these crucial issues among the participants of the campaign, JICA India and its partners have created various Information, Education and Communication (IEC) Materials.
You can download and freely utilize the materials 1.-5. below. Please do not alter from the original design.
1. Posters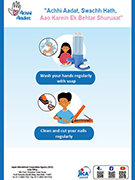 2. Manga Comic "Correct Hand Washing"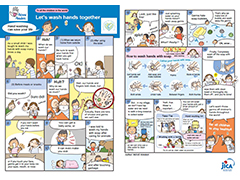 3. Leaflet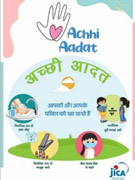 4. Manga Comic "Cells at Work!"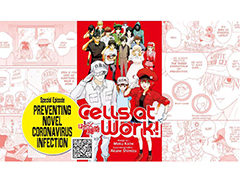 5. Hello Kitty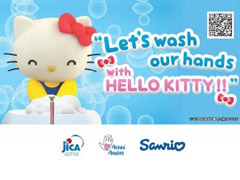 6. Achhi Aadat Campaign Videos
1. Animated Manga Comic "Correct Hand Washing"
2. Let's Wash Our Hands with HELLO KITTY!!
3. Cells at Work! "Novel Coronavirus"
4. Hand Wash is fun when Hand Wash with Kumamon!
5. Achhi Aadat Recorded Session
6. Zaroori Achhi Aadat Song
7. "Mottainai Grandma"
The term "MOTTAINAI" is a Japanese expression used when people express the regret when something that can still be used is not, or it is thrown away or wasted. The word is similar to "wasteful," but also it indicates the respect and affection toward nature and objects around us. Achhi Aadat Campaign respects and promotes the concept of MOTTAINAI through its activities. You can learn more about MOTTAINAI from Mottainai Grandma, a famous character of children's picture books.
8. Contact
For inquiries, please contact Achhi Aadat Campaign Team at JICA India Office
E-mail address: tsunagarulab@jica.go.jp