New Delhi, August 27, 2021: Japan International Cooperation Agency (JICA) and Japanese entertainment company Sanrio (Sanrio Company, Ltd.), have jointly produced a video where Hello Kitty sings a song to promote the correct way of handwashing for children in India. People in India can access the video for free on JICA India YouTube Channel. The English version has already been unveiled and the Hindi version will be released in September.
Hello Kitty is a world-renowned character with her adorable looks and kindness for others. In recent years, she has expanded her focus on promotion activity of Sustainable Development Goals (SDGs) through her YouTube Channel (HELLO KITTY CHANNEL). The United Nations (UN) has acknowledged her dedication and since September 2019, Hello Kitty in collaboration with the UN has introduced SDGs engagement around the world through her videos.
Amid the pandemic, JICA and Sanrio have considered ways to support India in strengthening its resilience against infectious diseases including COVID-19. They have decided to produce educational videos where Hello Kitty appears and sings in English and Hindi to the children of India, facilitating children in learning to enjoy the handwashing practices.
The videos are also going to be used as IEC materials in the "Achhi Aadat" (Good Habit) Campaign which JICA India launched early this year to raise awareness about the importance of hygiene practices in preventing the spread of COVID-19 and other infectious diseases. The campaign has been carried out since January. JICA and its related organizations have provided educational sessions in schools in states such as Delhi NCR, Uttar Pradesh, Odisha, Gujarat, Jharkhand and Andhra Pradesh.
Speaking on the occasion, Mr. NAGAI Shinsuke, Senior Representative, JICA India said, "JICA has been cooperating with the Government of India to fight the spread of COVID-19 including through financial support of INR 5,500 crore and considering further measures to cope with the situation. The school children and community people, who we have reached through the Achhi Aadat Campaign, have enjoyed learning the principles of hygienic practices to protect themselves and their loved ones, including family members, friends and neighbors. As India needs to prevent the third wave of the surge, we need to continue to convey this message. We hope that more and more people in India will enjoy the Hello Kitty videos and continue to keep in mind the importance of handwashing practices."
JICA India YouTube:
https://www.youtube.com/watch?v=E6mrZHiwWUg (external link)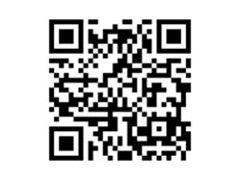 About JICA
Established, by a specific law, as an incorporated administrative institution under the Government of Japan, the Japan International Cooperation Agency (JICA) aims to contribute to the promotion of international cooperation, as a sole Japanese governmental agency in charge of ODA implementation. JICA is the world's largest bilateral donor agency. JICA works as a bridge between Japan and emerging countries, and provides assistance in forms of loan, grant and technical cooperation so that the emerging countries can strengthen their capabilities.
For further information, please contact:
JICA India Office
Shusaku Takada /Aishwarya Mishra
+91 11 49097000
Takada.Shusaku@jica.go.jp
Mishra-Aishwarya@jica.go.jp
Edelman India
Rakhi Aurora
+91 95990 67185
Rakhi.Aurora@edelman.com