New Delhi, September 5, 2022: Japan International Agency (JICA) is going to conduct an inaugural event for the "Achhi Aadat (Good Habit)" Campaign (AAC) for the fiscal year 2022-2023, at DMRC Children Home for Boys, in Tis Hazari, New Delhi, on September 7, 2022. The event is going to be attended by 25 residents of the Home aged between 16 and 18, and organized in cooperation with IJ Kakehashi Services Pvt. Ltd., JICA's implementing partner of the campaign and Salaam Baalak Trust, an NGO which manages the shelter home.
JICA India Office has launched AAC in India in January 2021 to raise awareness of the importance of hygiene practices for preventing the spread of COVID-19 and other infectious diseases. AAC introduced an easy and practical approach to the hygiene and sanitation issues by promoting handwashing, nail cleaning and other hygiene practices.
JICA India Office rolled out AAC in partnership with partner companies, government agencies, Non-Governmental Organisations (NGOs) and local entities such as hospitals, in 23 states and union territories during the fiscal year 2021. The campaign reached out to 6.5 crore people, either directly through physical and online educational sessions, indirectly by word of mouth and through media outreach including conventional mass media and social media. AAC received donations in-kind and Corporate Social Responsibility (CSR) fund from 11 Japanese partner companies. Those donated collaterals, including 400,000 masks, 50,000 nail clippers, and 10,000 portable washing stations ("SATO taps") were utilized to promote simple and practical hygiene practices among the population. In collaboration with the partner companies, the campaign has created Information, Education and Communication (IEC) Materials, such as posters, leaflets, manga comics and videos translated to local languages for promoting awareness on good practices.
With the combination of educational sessions, collaterals, and IEC materials the campaign has spread the messages of Achhi Aadat across regions and age groups in the country. However, there should be continuous efforts to demonstrate easy and practical approach to hygiene practices, as it takes a long period of time for such intervention to bring about behavioural changes among the population. Against this background JICA has decided to continue the campaign in the fiscal year 2022-2023, to reach out to 3.5 crore people to achieve the 10 crore target, to realize such behavioural changes and awareness towards the importance of hygiene practices.
Speaking on the occasion, Mr. SAITO Mitsunori, Chief Representative, JICA India said, "We are happy to launch the second phase of "Achhi Aadat Campaign" at DMRC Children Home for Boys. According to UNICEF, 3 billion people in the world do not have a handwashing facility with water and soap at home, while almost half of schools lack a handwashing facility with water and soap, which affect around 818 million school-age children. It is crucial to be accustomed to the habit of handwashing and nail cleaning at an early stage of our lives, so that such habit can protect our health for our lifetime. This campaign invites people to be a part of the Achhi Aadat movement to adopt simple hygiene practices which prevent the spread of COVID-19 and other infectious diseases. JICA continues its commitment to working with government agencies, schools, NGOs, health centres, corporations and other partner organisations to promote health and sanitation in India."
The venue of the inaugural event, DMRC Children Home for Boys, was established by Delhi Metro Rail Corporation (DMRC) in 2010, to support children living on the streets and in distressed situation. The Home ensures every child in its care receives every opportunity to grow and develop into capable and contributing citizens.
Overview of the event is as follows:
Date and time:
Wednesday 7 September, 4:00 PM - 5:00PM IST
Venue:
DMRC Children Home for Boys: Tis Hazari, New Delhi
Tentative Schedule:
4:00 PM
Welcoming remarks by Salaam Baalak Trust
4:05 PM
Remarks by JICA
4:15 PM
Remarks by IJ Kakehashi
4:25 PM
Exhibition video of nail cutting and handwashing stations
4:35 PM
Demonstration of handwashing
4:50 PM
Distribution of hygiene products/ kits to attendees
5:00 PM
Vote of thanks
5:05 PM
Photo session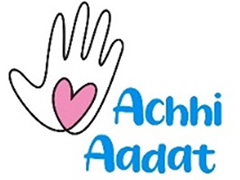 About JICA
Established, by a specific law, as an incorporated administrative institution under the Government of Japan, the Japan International Cooperation Agency (JICA) aims to contribute to the promotion of international cooperation, as a sole Japanese governmental agency in charge of ODA implementation. JICA is the world's largest bilateral donor agency. JICA works as a bridge between Japan and emerging countries, and provides assistance in forms of loan, grant and technical cooperation so that the emerging countries can strengthen their capabilities.
For further information, please contact:
JICA India Office
Shusaku Takada / Aishwarya Mishra
+91 11 49097000
Takada.Shusaku@jica.go.jp;
Mishra-Aishwarya@jica.go.jp
Edelman India
Rakhi Aurora
(+91) 9599067185
Rakhi.Aurora@edelman.com