New Delhi, October 11, 2022: Every year on October 15th October, over 200 million people from around the world, including governments and NGOs converge to celebrate Global Handwashing Day (GHD) and promote the habit of washing their hands with soap. To celebrate this day, JICA India is organizing a four-day carnival from October 11th to 14th at different locations in Delhi, as a part of its "Achhi Aadat (Good Habit)" Campaign. The Directorate of Education, Govt. of NCT Delhi, Fukuoka Prefectural Government, Japan, and Jamghat (NGO) are supporting this event.
The four-day carnival will witness theatre, rally, and demonstration of hand hygiene. 11th October Day one would mark a live-streamed street play by the children of Jamghat, in six different locations in Delhi. On day two, October 12, six groups of 20 children each, along with supporting staff of Jamghat will take out a rally in six different locations in Delhi, where they will spread the message of importance of handwashing with soap and nail hygiene using props such as placards, face painting, slogans. The new catchphrase of JICA's Achhi Aadat (Good Habit) Campaign AAC 2022 is: अच्छी आदत, स्वच्छ हाथ,आओ करे एक बेहतर शुरुआत (Achhi Aadat, swachha hath, Aao karein ek Behtar Shuruaat/ Good Habits, Clean Hands, Let's Make a Better Start). This phrase is used as branding in each of these sessions. Day three, October 13, would have demonstration sessions of correct and effective handwashing with soap and nail hygiene that will be conducted in the local community.
The fourth and final day, October 14, will have the main and closing event at Veer Savarkar Sarvodaya Kanya Vidyalaya in Kalkaji, Delhi, with activities including: viewing of GHD videos; introductory session on Achhi Aadat; Achhi Aadat Pledge; and group photograph.
A strategic collaboration with Ryohin-keikaku Reliance India Private Limited and its MUJI stores has also been undertaken, wherein MUJI has provided a space at its Store in Select CITYWALK Mall Saket, New Delhi to celebrate Global Handwashing Day and display AAC collaterals to encourage handwashing, cleanliness and hygienic behavior among people.
Speaking on the occasion, Mr. SAITO Mitsunori, Chief Representative, JICA India said, "Diseases like Diarrhea and Pneumonia, major ARIs (acute respiratory infections like COVID-19) resulting from poor hand hygiene are one of the leading causes of child mortality. As per UNICEF data, Diarrhea and Pneumonia together cause death among 5.3 million children in the world. Half of these children could be easily saved, by introducing simple behavioral changes, such as handwashing with soap and regular nail cutting. Getting into the habit of handwashing with soap before meals and after using the toilet could save many lives, cutting deaths from diarrhea by almost half and deaths from acute respiratory infections by one-quarter. We hope that this carnival will add to the effectiveness of our ongoing campaign, which is spreading awareness on the life-saving habit of handwashing for the last one year."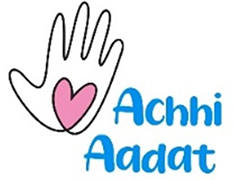 About Achhi Aadat Campaign 2022
In 2021, Japan International Cooperation Agency (JICA) launched the Achhi Aadat Campaign to spread various hygienic practices among the population in India. Amid Covid 19 situation, the campaign encouraged consistent and appropriate handwashing techniques, nail cleaning, and other hygiene practices.
In continuation this year, in 2022, JICA in partnership with its project implementing partner IJ Kakehashi Services Private Limited, collaborates with the Government of NCT of Delhi, and private Japanese companies, NGOs, and has flagged off the wonderful voyage to create awareness among people of India.
The campaign aims at reaching its target of more than 35 million people this year. In this journey, JICA with its partners carries out such activities as two months-long carnivals of street plays, distributions of sanitation items, campaigns in schools, celebrating Global Handwashing week and 4 days long program, promotion through Auto panel branding, and social media and mid-media campaigns.
About JICA
Established, by a specific law, as an incorporated administrative, as the sole Japanese governmental agency in charge of ODA implementation. JICA is the world's largest bilateral donor agency. JICA works as a bridge between Japan and emerging countries like India and provides assistance in the forms of loans, grants, and technical cooperation so that emerging countries can strengthen their capabilities.
For further information, please contact:
JICA India Office
Shusaku Takada / Aishwarya Mishra
+91 11 49097000
Takada.Shusaku@jica.go.jp
Mishra-Aishwarya@jica.go.jp
Edelman India
Rakhi Aurora Sachdeva
(+91) 9599067185
Rakhi.Aurora@edelman.com