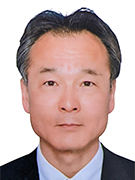 Indonesia and Japan are important partners who share basic values such as democracy, human rights and market economy. Both countries are closely tied not only in diplomacy and economic field, but also among people.
For JICA, Indonesia is one of the countries with the longest history of cooperation. Through financial cooperation such as ODA Yen loan & grant aid and technical cooperation such as dispatch of experts & volunteer and providing trainings, we have cooperated with Indonesia to solve its development issues in economy and society. Through our various cooperation schemes and projects, together with Indonesian people and diverse stakeholders, JICA would like to keep contributing to strengthening and stabilizing Indonesian economy and society, then improving Indonesian people's quality of life.
In recent years, Indonesia has achieved steady economic growth and its GNI per capita in 2019 exceeded Upper Middle Income Country group threshold. Finally, Indonesia has entered Upper Middle Income Country group in 2020. The Indonesian Government's "National Medium-Term Development Plan (RPJMN) 2020-2024" sets development agenda, such as establishment of sustainable and prosperous economy, reduction of regional disparities, development of competitive and high-quality human resources, development of infrastructure for connectivity enhancement, environmental improvement against disaster & climate change. In order to achieve these agendas to improve Indonesia's socio-economy, JICA will continue supporting Indonesia by utilizing our experience and lessons learned from past cooperation in a wide range of fields.
Since 2020, COVID-19 situation in Indonesia has kept severe and given extreme impact on economy, society and life of people living there. JICA has been working for Indonesia and its people to overcome this huge difficulty. Furthermore, we would like to formulate and implement new projects to strengthen health & medical system for prevention, research and treatment of infectious diseases in Indonesia.
We believe "Trust" between Indonesia and Japan has been fostered through our long history of cooperation and JICA will keep working hard to strengthen "Trust" further among various stakeholders and to deepen mutual understanding and friendship between Indonesian people and Japanese people.
Chief Representative,
JICA Indonesia Office
YASUI Takehiro