Background and Objective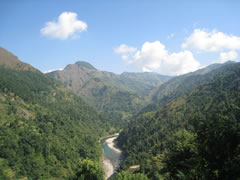 Based on the achievement of past cooperation, this project aims to improve participatory watershed management in collaboration with District Soil Conservation Office and local bodies in the targeted districts
Partners/Counterparts: Department of Soil Conservation and Watershed Management under the Ministry of Forests and Soil Conservation; and Ministry of Local Development
Period: July 15, 2009 to July 14, 2014
Area: Western six hilly districts: Syangja, Myagdi, Baglung, Parbat, Kaski, Tanahu, and central two hilly districts: Kavre and Sindhupalchowk
Background and Objective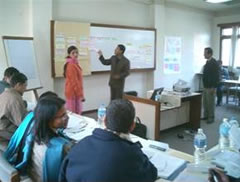 The goal of the project is to contribute towards realization of effective reflection of the Monitoring & Evaluation (M&E) results to the process of policy formulation, program/project planning and implementation. In order to achieve the overall goal mentioned above, the Project aims to strengthen M&E capabilities of National Planning Commission Secretariat (NPCS), sectoral ministries, pilot districts, and key projects and programs through following strategies:
1. Development of the M&E human resources
2. Preparation and improvement of M&E tools (Monitoring reporting formats, Training manuals, M&E guidelines)
3. Enhancement of awareness and improvement of understanding in order to realize effective support from the decision-makers for M&E functions.
Under mutual consensus between JICA and NPCS, JICA has dispatched Japanese Experts and organized counter part training in Japan and Vietnam.
Partners/Counterparts: National Planning Commission Secretariat
Period: October 2006 to December 2009
Area: National Planning Commission Secretariat, eight line Ministries with pilot districts Parbat, Jumla, and Morang
R/D, PDM:SMES RD (PDF/336KB), SMES PDM (PDF/29KB)