Background and Objective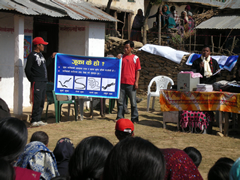 The objective of the project is to improve health and nutrition status of school-aged children in targeted districts as well as ensure that national school health and nutrition strategy are practically institutionalized by the Ministry of Health and Population and the Ministry of Education. SHNP supports the implementation of "School Health Minimum Package", which includes annual physical check-up, de-worming program, health education and support to Child Clubs, etc. The health-related knowledge, behavior, and habits of school-aged children are improved through these school health activities. A practical model based on the National School Health and Nutrition Strategy is developed in the district level. The plan of expanding the practical model is developed at the central level based on the experiences gained by the Project.
Partners/Counterparts: Child Health Division, Department of Health Services, Ministry of Health and Population Educational Material Management Section, Administration Division, Department of Education, Ministry of Education
Period: June 1, 2008 to May 30, 2012
Area: Sindhupalchowk and Syangja Districts
R/D, PDM:SHNP RD (PDF/1.52MB), SHNP PDM (PDF/199KB)
Background and Objective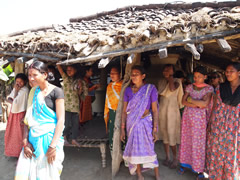 Nepal's maternal mortality rate is highest in South and Southeast Asia. The targeted project areas are at high risk because high poverty rate, limited access to healthcare services, and insufficiency of antenatal care as well as delivery of assistance by medical professionals has been affecting the minority population. Under such circumstances this project is designed to improve the community environment and facilitate empowerment for better maternal and child health.
Partners/Counterpart: AMDA Nepal
Period: July 2010 to December 2012
Area: Nawalparasi district (four VDCs) and Lumbini Zone