JICA in Nepal
JICA's Scheme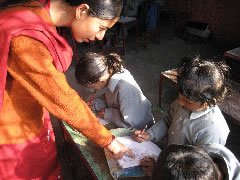 Technical cooperation is one of JICA's primary types of overseas activities. They are implemented jointly by Japan and the recipient country by combining their knowledge, experience, and skills to resolve specific issues within a timeframe. Whereas, ownership of the project lies strictly with the recipient country, Japan plays a role of a cooperating partner. The projects may also involve dispatching of experts from Japan to provide technical support; training of personnel from the developing countries; or the provision of necessary equipments.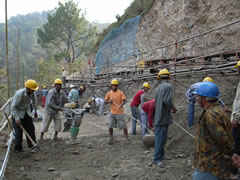 Grant aid is a form of Official Development Assistance (ODA) that involves the provision of funds to the governments of developing countries without any obligation of repayment. The aim is to facilitate economic and social development by helping the government of the recipient countries introduce and upgrade its facilities and equipment. Grant aid is made available mostly for social development such as education, health and medical care, daily water supply, and agricultural development. JICA also supports improvement of public infrastructure such as roads, bridges, and airports in addition to environment conservation. The grant aid program thus, gives priority in particular to projects that answer the most basic human needs (BHN). It contributes to nation building in recipient countries while ensuring wide-ranging linkage with technical cooperation provided by Japan and other donors.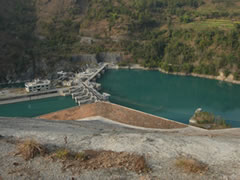 In many developing countries, economic and social infrastructures such as electricity, gas, transportation, and communication services are underdeveloped. Moreover, growing number of population is living in poverty in some its regions. Global problems such as HIV/AIDS and other communicable diseases; air and water pollution; and conflicts and terrorism have emerged. ODA loans support developing countries by providing low-interest, long-term and concessionary funds to finance their development efforts. ODA loans also promote efficient use of the borrowed funds and appropriate supervision of the project they finance, thereby underpinning developing countries' ownership in development process.
Citizen Partnership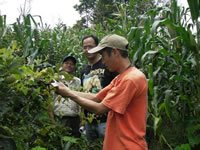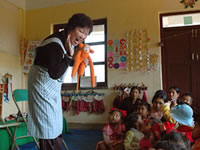 JICA's volunteer program is a grass-roots level cooperation and one of the effective schemes for socio-economic development and reconstruction of developing countries. The volunteers promote the change in people's attitudes to encourage development of their countries by cooperating with local people and motivating each other in their respective fields. JICA started this program in Nepal from 1970, and has dispatched Japan Overseas Cooperation Volunteers (JOCV) and Senior Volunteers (SV).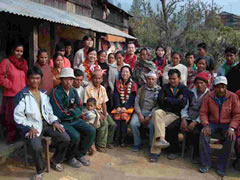 The JICA Partnership Program (JPP) was introduced in 2002 to support and cooperate with the implementation of projects formulated by "Partners in Japan" such as Japanese NGOs, Japanese Universities, Japanese local governments, and public corporations. This collaboration contributes to the socio-economic development of the developing countries at the grass-roots level.
In Nepal, 11 JPP projects have been implemented since the beginning of JPP. The target issues are nutrition for mothers and children, quality development of public schools, and peace education for the youth.
Current on-going JICA Partnership Programs in Nepal are:
Strengthening Eye Care System in Nepal (AOCA/NNJS)
Quality Primary Education through Community Empowerment (SCJ/ASN)
Disaster Preparedness and Sustainable Livelihood Development Project in Chitwan District (Shapla Neer/ RRN)
Empowerment of Youths through Practical Peace Education (ADF/CN)
Promoting Quality Education through Community based School Management (SCJ/ASN)
Technical Cooperation in Dissemination of Alternative Energy Fuel for Firewood and Kerosene (Hokkaido Higashikawa Town/NEPA/ CEEN)