1. Scheme
Japanese ODA Loan
2. Counterpart Organization
Department of Treasury (DoT: Borrower),
PNG Power Ltd (PPL: Executing Agency)
3. Project Duration
2013/8 ~ 2022/8
4. Introduction
PNG is faced with chronic shortage of electricity. Despite the remarkable economic growth that the country has achieved in recent years, the situation remains challenging as power demand outweighs power supply in growth rate. According to PNG Power Limited (PPL), PNG's peak power demand is expected to increase from 210 MW in 2012 to 347 MW in 2026. Under the given circumstance, it is critical to implement measures to cope with the increasing power demand to promote investment, economic growth, and ultimately to achieve poverty reduction through economic growth.
There are two major power systems in operation in PNG generating as much as 90% of the country's electricity. One of which is the Ramu System covering much of the Momase and Highlands Region. The Ramu system, however, is said to have serious problems with its power transmission lines. According to PPL, the Ramu transmission lines fail to meet the N-1 criteria, one of the international standards for quality transmission lines. And as such, PPL advised that majority of the 1,706 unserved energy incidents that occurred in 2010 is attributed to this power transmission lines.Needless to say, the Ramu transmission lines are literally lifelines indispensable for the city of Lae, the commercial capital of PNG. And in this respect, they have a vital role to play to keep major industrial and manufacturing activities alive in Lae.
The Ramu Transmission System Reinforcement Project aims at stabilizing the electric supply to Lae and its neighbouring areas. The project is composed of the transmission line component and the substation component. For the transmission line component, more than 130 km overhead 132 kV transmission line will be installed from Taraka to Singsing Substation. For the substation component, rehabilitation of Ramu1 switchyard, Singsing, Erap, and Taraka substations, and installation of telecommunication system connecting substations will be carried out. The loan amount for the project is JPY 8,340 million (approximately PGK 208.5 million, as of June 2014).
Upon the completion of the project, the Ramu system will have improved power stability that can boost economic activities as well as people's welfare and livelihoods in the region.
5. Target Provinces
Huon Gulf District and Markham District of Morobe Province
6. The Snapshots of the Project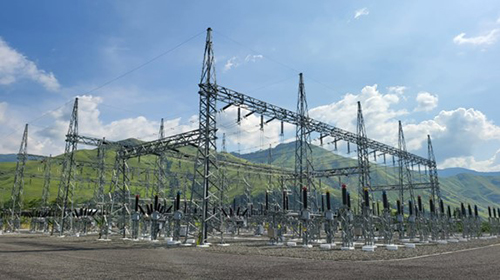 The Loan Agreement was signed in August 2013 in Tokyo. Gabriel John Klero Dusava (left), CBE, ambassador extraordinary and plenipotentiary, and Akihiko Tanaka, JICA president, shake hands after signing the loan agreement.

The transmission lines are seen from the Erap substation in Morobe Province awaiting reinforcement to be done.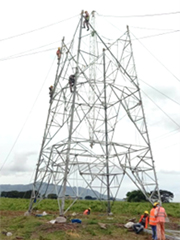 In November 2013, a Japanese expert held a seminar for PPL staff on procurement processes for hiring consultant and contractor who will be engaged in the project.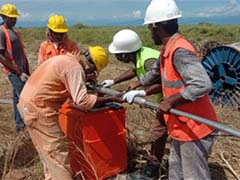 Project Map
7. More Information
Press Release (L/A), 22/08/2013
8. Recent Activities
To be updated soon.