Before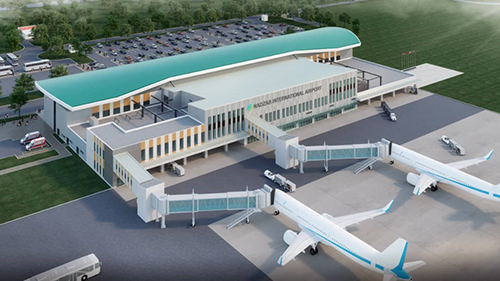 After <2023 onwards>
1. Introduction & Background
Nadzab Airport is situated in the suburban area of Lae city, the capital of Morobe province, which has the second largest population in PNG. The Nadzab Airport handles the second largest air passenger traffic and cargoes after Port Moresby's Jackson's Airport. Since its existing facilities requires large-scale improvements from capacity and safety perspectives, The Government of Papua New Guinea (PNG) formally requested The Government of Japan for assistance to rehabilitate the Airport.
2. Basic Information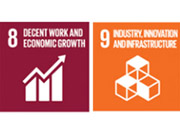 JICA Cooperation Scheme : Yen Loan Project
Target Development Sector : Transportation (Aviation sector)
Target SDGs:
(i) Goal 9: Industry, Innovation and Infrastructure
(ii) Goal 8: Decent Work and Economic Growth
Counterpart Organization: National Airports Corporation (NAC)
Duration
(i) Loan Agreement: October 2015
(ii) Ground Breaking Ceremony: 30th August 2020
(iii) Completion of Construction: April 2023
*COVID 19, has halted the construction phase in 2020/21.
Amount : Total Cost : PGK 692 million
(i) JICA Project Financing : PGK 578 million (JPY 26,942 million)
(ii) GoPNG Counterpart funding: PGK114 million (JPY5,303 million)
3. Target Province : Morobe Province , Nadzab.
Outline of Project
Project purpose: The project aims to meet the future demands of air transportation at Nadzab Airport and to establish as an alternate international airport for Port Moresby (Jackson) International Airport by accommodating large wide body jet aircrafts, constructing an international and domestic new passenger terminal building, and upgrading associated facilities. This will improve facilitation of air transportation and contribute to economic growth in Papua New Guinea.
Overall goal
(i) Air Transport demand at Nadazab Airport is met
(ii) Alternate International Airport for Port Moresby Airport International achieved.
(iii) Contribution to gradual economic growth in the country is achieved
Outputs
(i) Widening and/or strengthening of the exiting runway, taxi way and apron
(ii) Construction of new taxiways and apron
(iii) Improvement of aeronautical ground lights
(iv) Construction of new passenger terminal building, administration building, and fire station
(v) Refurbishment of the existing passenger terminal building for future cargo handling
(vi) Refurbishment of the existing control tower
(vii) Construction of utilities, substation, pump houses, and waste treatment facility
(viii) Miscellaneous works (new car parking, perimeter fence, and gates, etc.)
(ix) Procurement of Rescue and Fire Fighting Vehicles.
4. Environmental and Social Considerations
The construction phase of the Project abides by all regulations stipulated under the Environment Act 2000, governed by Conservation Environment and Protection Authority (CEPA). The project ensure there are no Air pollution, Water pollution, and Waste and soil contamination during the construction phase. Monitoring the impacts of the environment remains one of the project's top priority.
More information (Ex. Brochure)
5. Recent Activities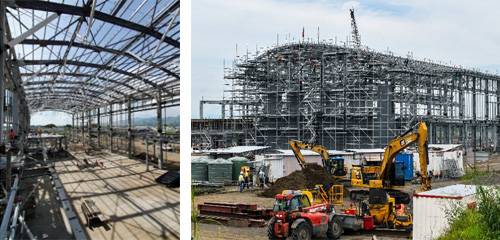 Construction of the Main Terminal Building in Progress.