About South Africa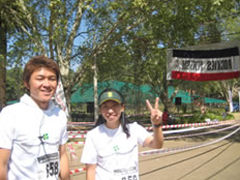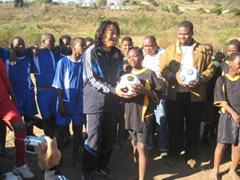 South Africa is located on the southernmost tip of Africa, with Cape Point the furthest point. The landscape is diverse and wildlife is abundant.
The surface area is approximately 1,2 million km2.
The population is almost 48 million.
In terms of the economy, South Africa is classified as a "middle-income country", with the South African Rand (ZAR) as currency. South Africa is also affected by the global recession.
The current President is Mr Jacob Zuma, who is also the Head of Government.
The President is elected by the National Assembly to serve five years.
The Cabinet is appointed by the President.
The first democratic election was held in 1994, after which Mr Nelson Mandela, or "Madiba" as he is affectionately referred to, was elected. Mr Mandela has become an icon of hope for South Africa and the world, fighting oppression his entire life, hence the saying "Madiba magic".
Many political parties exist, with the African National Congress (ANC) having most supporters.
The country is divided into nine provinces, each with its own provincial government.
As for religion, 80% of the population is Christian, followed by four other major religions.
There are 11 official languages, with Zulu (1st), Xhosa (2nd), and Afrikaans (3rd) most spoken.
South Africa is famous for its achievements in sport and competitiveness on international level. South Africa won the Rugby Word Cup in 2007 and will host the Soccer World Cup in 2010.