Japan International Cooperation Agency (JICA) celebrated its 40th year of establishment of the JICA Sri Lanka Office on 15th December 2022. The event took place at the Lounge 42 of the DHPL Building, Nawam Mawatha with the participation of the staff, ex-staff, the members of JICA Alumni Association and their families. The year 2022 is momentous as it extends to celebrate the 70th anniversary of the diplomatic relations between Japan and Sri Lanka.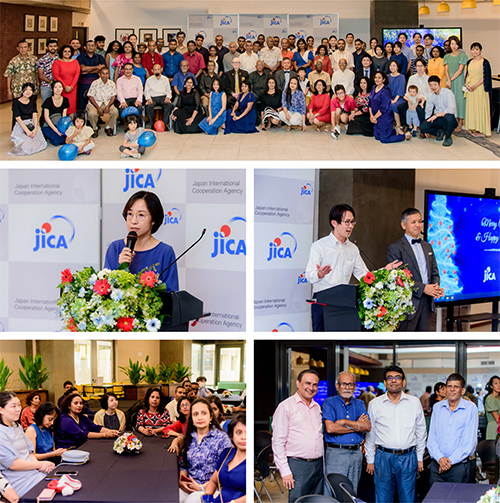 JICA assists and supports developing countries as the executing agency of Japanese Official Development Assistance (ODA). The vision of JICA "Leading the World with Trust" has steered resolution of issues of developing countries by using the most suitable tools of various assistance methods and a combined regional-country-and issue-oriented approach.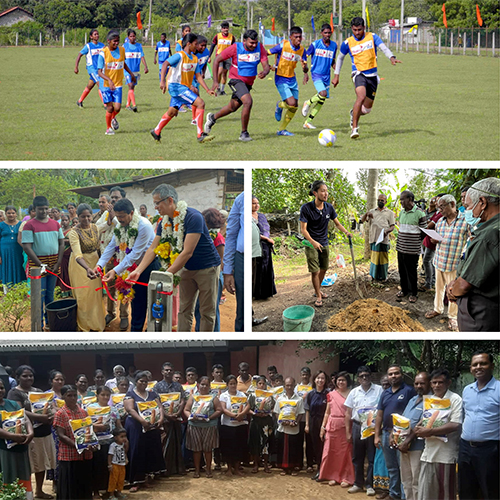 Japan's development assistance in the form of technical cooperation has been provided to Sri Lanka since 1954 and JICA was established in Japan in the year 1974. Since then, JICA as a development partner continues to support the Government of Sri Lanka to implement a range of projects across priority sectors, intensifying the overall growth of Sri Lanka. As a result, in 1982, JICA Sri Lanka Office was established and among the many commendable joint interventions are infrastructure development for quality growth, rural development for inclusive growth and Social infrastructure development for vulnerability reduction. In 2008, new JICA commenced operations after the merger of Japan Bank for International Cooperation (JBIC) .
Mr. Tetsuya Yamada, Chief Representative, at his inaugural note mentioned the hardship faced by the JICA Sri Lanka Office during the last couple of years due to the spread of the novel corona virus and the economic crisis. He also cited how JICA extended their support to Sri Lanka during this difficult time and appreciated the extra effort put in by the staff for meeting the desired objectives. As part of the event, the staff with the longest outstanding service was renowned and appreciated for their dedication at JICA Sri Lanka as a special affair.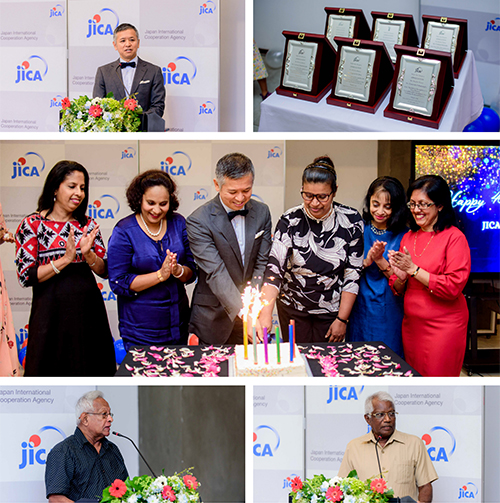 JICA will continue to support Sri Lanka towards the economic and social development of the country and look forward to celebrate many more years of a beautiful relationship with Sri Lanka assuring its assistance towards overcoming the development challenges the country is currently facing.