On September 15, 2020, an opening ceremony of "Dushanbe Business Incubator (DBI)" was held in Dushanbe. This incubator is supported by JICA's Technical Cooperation Project "Business Incubation Project" (BIP). Around 150 people including high-ranking officials from the Tajikistan government and representatives of development communities attended this ceremony. The ceremony was also featured on a local TV.
The Government of Tajikistan enacted a decree on the establishment of "State Institution Business Incubator (SIBI)" in December 2018, with the aim of fostering entrepreneurs and small and medium-sized enterprises. Supporting this initiative, BIP was started in March 2020 under the objective of strengthening SIBI and DBI's capacity in providing effective services for the development of entrepreneurs and small- and medium-sized enterprises.
Due to the outbreak of COVID-19, JICA experts have been unable to visit Tajikistan since the beginning of the project. Under these circumstances, in collaboration with locally hired project officers, they have been remotely engaged in the procurement of DBI's equipment and materials as well as in the preparation of SIBI's standard operating procedures and administrative manuals. The Project is ready to start the training on Basic of Business, targeting returned migrants, youth and women, at DBI and other regions in the country.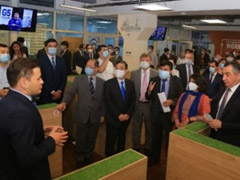 On-site Tour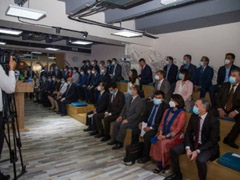 Group Photo for Guests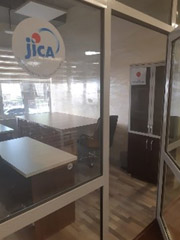 Meeting Room (small)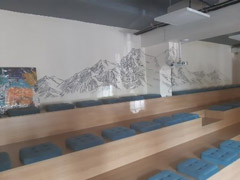 Meeting Room (Big)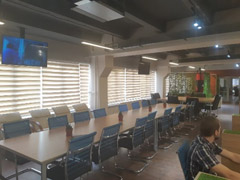 Co-working Space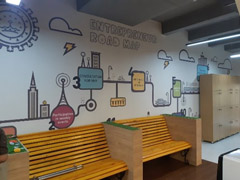 Co-working Space