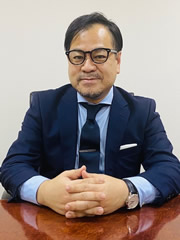 Since its outbreak in the end of 2019, the impact of Covid-19 has been pervasive, seriously affecting economies and societies, as well as threatening many peoples' lives and health, throughout the world. Uzbekistan, sadly but inevitably, has not been able to stay undamaged.
Being assigned here as a first-time visitor in such situation, I must confess that I don't know how this country actually was before the Covid's visitation. Very limited pieces of information which I gained from documents and other materials accessible remotely has told me that Uzbekistan has huge potential to be developed, while facing challenges, and these are as follows. Starting with the potentials:
Firstly, this country has a large well-educated population. There are a number of countries with huge population in the world, but if you focus on Central Asia, Uzbekistan is the most largely populated. Needless to say, economic and social development absolutely depends on human resources;
Second potential is that its economy is relatively well-balanced between sectors. Primary, secondary and tertiary sectors are almost evenly contributing the economy, which shows the manufacturing sector has also been grown up to a significantly large scale. This might imply Uzbekistan's economy has a factor which is relatively resilient to external shock, and less disparity-inducing economic structure;
Third issue regarding potential is the fact that economic reforms are progressing in Uzbekistan. Under the leadership of President Mirziyoyev who took office as president in the end of 2016, policies aiming at opening market have been launched proactively, including drastic liberalization of its currency-so'm-, attracting foreign funds. Looking back history a number of countries have gained significant harvests from these policies, and they are likely the keys for this country to achieve economic growth and social development;
As for potential, last but not at least, is its multi-faceted culture, which has been well developed in its long history. Some cities' name, perhaps reminiscent of such phrases as "crossroads of civilizations", might be more popular even than the name of this newly independent country. For example, Samarkand—one of the most important trade centers from ancient days, the capital of Timurid Empire which covered enormous area in Eurasia continent but more noted for artistic than political endeavors, and at present still fascinating people from all over the world with its magnificent Islamic architectures. I believe that such cultural factors, although invisible, would greatly contribute this country's economic and social development.
We should, however, also be aware of the challenges this country is facing:
Firstly, Uzbekistan is facing its disadvantageous geographical location. As one of the only two "double landlocked countries" on the earth, which are surrounded only by landlocked countries (requiring the crossing of at least two national borders to reach a coastline). It is inevitable for this country to face such risks as high transportation cost in international trading as well as political relations with neighboring countries;
Secondly, Uzbekistan is facing challenges due to its status as a transitional economy. JICA started its cooperation to Uzbekistan in 1993, right after the country's independence from the Soviet Union. JICA Uzbekistan Office was established in 1999 as the first JICA overseas office in the CIS (Commonwealth of Independent States).And we have found that its infrastructure still needs updating, as well as upgrading. For example, in power sector, generation efficiency needs improvement, while public service (eg. medical, education) needs to get better evenly in urban and rural area, avoiding to be affected by budget contraction;
Lastly, its high independence on natural resources is worth being emphasized. Almost half of Uzbekistan's exports are depending on Gold and Fuels. These sub-sectors are in general less contributional to job creation, while vulnerable to international market.
What I've mentioned above are the potential and challenges Uzbekistan was facing BEFORE COVID'S ADVENT. Sadly, in this POST COVID WORLD, its potential has been hampered while the challenges exacerbated. Especially, from economic point of view, export decrease caused by weak fuel demand is bringing damage to its budget revenue while drastically increase its expenditure. Such tight budgetary status consequently should sacrifice expenditures for development, which shall bring harvest in the future.
Taking all of these in consideration, in Uzbekistan, JICA focuses on the following three issues in order to support the country's sustainable economic and social development; (1) Improvement of Economic Infrastructure (especially in Transportation and Energy sectors), (2) Promotion of Private Sector Development, (3) Agricultural and Rural Development, and Social Sector Reform. We apply a comprehensive approach, which is covering both infrastructure development and human resource development, and integrating different aid modalities, such as ODA loan, technical cooperation (e.g. Uzbekistan-Japan center for human development), volunteers, public-private partnership, grant aid, etc.
JICA Uzbekistan Office also covers the Caucasus countries such as Georgia, Armenia and Azerbaijan. Although there are some common issues and challenges among those countries, the situation differs in each country. Therefore, we are conducting our operations in the countries in collaboration with JICA Georgia Office which is newly established in 2017 and people in those countries.
This website of JICA Uzbekistan Office, is aiming at introduction of our activities here. But at the same time, more importantly, I sincerely hope this website would also help all the visitors give more than a passing thought to what is going on, will happen, and happened long history of this fascinating country.
September, 2020
MIYAZAKI Suguru (Ph. D., Economics)
Chief Representative
JICA Uzbekistan Office