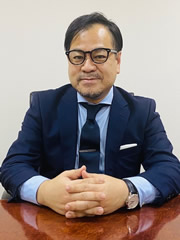 Welcome to the web-site of JICA Uzbekistan Office!
Uzbekistan is located in the heart of the Eurasian continent and famous for its beautiful and magnificent Islamic architectures in the ancient capitals such as Samarkand, Bukhara and Khiva.
JICA started its cooperation to Uzbekistan in 1993, right after the country's independence from the Soviet Union. JICA Uzbekistan Office was established in 1999 as the first JICA overseas office in the CIS (Commonwealth of Independent States).
Uzbekistan is currently shifting to the free market economy and promoting foreign direct investment through introduction of free exchange rate and conversion of foreign currency together with friendly diplomacy with the neighboring countries under the strong leadership of Mr. Shavkat Mirziyoyev, President of Uzbekistan elected in 2016.
In Uzbekistan, JICA focuses on the following three issues in order to support the country's sustainable economic and social development; (1) Improvement of Economic Infrastructure (especially in Transportation and Energy sectors), (2) Promotion of Private Sector Development, (3) Agricultural and Rural Development, and Social Sector Reform. We apply a comprehensive approach covering both infrastructure development and human resource development combining different aid modalities, such as ODA loan, technical cooperation (e.g. Uzbekistan-Japan center for human development), volunteers, public-private partnership, grant aid, etc.
JICA Uzbekistan Office also covers the Caucasus countries such as Georgia, Armenia and Azerbaijan. Although there are some common issues and challenges among those countries, the situation differs in each country. Therefore, we are conducting our operations in the countries in collaboration with JICA Georgia Office which is newly established in 2017 and people in those countries.
I sincerely hope that this web-site will be useful to grasp our activities in Uzbekistan to all visitors.
April 2018
Muneo TAKASAKA
Chief Representative
JICA Uzbekistan Office