Zimbabwe is a landlocked country that lies in the Southern region of Africa, with a lovely temperate climate and a population of 15.1 million (United Nations Data, 2021). It is bordered by Zambia in the North, Mozambique in the East, South Africa in the South and Botswana in the West. The country derived its name from 'Dzimba dza mabwe,' which means 'houses of stone' in the Shona language, based on the stone structures of the medieval World Heritage site, the iconic Great Zimbabwe. Amazingly, the country has 16 official languages with Shona, Ndebele and English being the most common.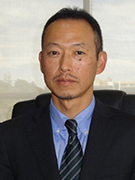 Kyosuke Kawazumi
Zimbabwe is a beautiful country endowed with abundant natural resources including rich mineral deposits, arable tracks of land, pristine flora and fauna, and highly literate human resources. It has a rich cultural heritage that has been conserved in rock art caves and archaeological sites across the country. In addition, it boasts of one of the seven natural wonders of the world, the majestic Victoria Falls; the largest man-made lake by volume, the mythical Lake Kariba; and the intriguing landscapes and scenic mountainous views afforded by the mystical Eastern Highlands. Above all, the country derives its beauty from its people who in spite of the different socio-economic and political challenges they have faced, remain welcoming, resilient and hardworking.
Post 2000, the country was faced with a deteriorating economic and social environment characterised by a hyperinflationary environment, food shortages, epidemic diseases and reduced industrial capacity utilization to as low as below 10%. As of 2009, the Government of Zimbabwe has made and is still making efforts in promoting sustainable socio-economic growth, efforts recognized and supported by the Government of Japan, through Japan International Cooperation Agency (JICA). JICA Zimbabwe is based in the capital city Harare, where we are working hard to see the realization of the Japan Official Development Assistance in Zimbabwe.
Over the years, JICA has made great strides in contributing towards Zimbabwe's sustainable development through Technical Cooperation and Grant Aid inclusive of:
1) Promoting infrastructural and logistical development, for instance launching and developing capacity for smooth operation of the Chirundu One Stop Border Post. In 2017, we completed a project for updating geospatial information for Harare and its environs, something that had not been done in about 30 years. We are currently working on strengthening the capabilities of the Department of Surveyor General to prepare and utilize the geospatial information database. Additionally, we are working on improving the 13km stretch of road between Makuti and Chirundu in order to reduce traffic accidents, enhance accessibility and efficiency, and facilitate regional and international trade in Zimbabwe. Subsequently, promoting infrastructural and logistical development in Zimbabwe allows for the promotion of economic integration within the Southern African Region as a whole since Zimbabwe is the hub of the region.
2) Effective utilization of the mineral, touristic, agricultural and human resources so that Zimbabweans benefit from the exploitation of the resources. Communities have learnt and reaped ensuing benefits from our projects such as rehabilitation of Nyakomba Irrigation, promotion and marketing of Community Based Tourism and Smallholder Horticulture Empowerment and Promotion. Our reach has been profound in the area of agriculture since we have managed to capacitate smallholder farmers to practice market-oriented agriculture and contribute towards agriculture export earnings. This is key because agriculture is the backbone of the economy, where agricultural activities use 33.3 million hectares of Zimbabwe's total land area of over 39 million hectares, and provide livelihood for 60-70% of the population (Food and Agriculture Organisation (FAO), 2020).
We are also playing an important role in the development of human resources through our short term Knowledge Co-Creation Programs (training programs) and through fully supported Master's degree and PHD programs under the African Business Education (ABE) Initiative, KIZUNA, AgriNet and SDGs Global Leaders programs.
3) Provision of clean water and improved sanitary conditions, food security and health services in a bid to achieve equitable societies and human security for the poor. We are currently involved in the Project for Quality Improvement of Health Services through the 5S-Kaizen-TQM Approach, where we are working with various public hospitals across the country. Quality Improvement Team members at pilot hospitals have testified to the efficacy of the approach and how they have witnessed improved work environments and improved quality of health care, even with limited resources.
Furthermore, JICA has contributed to Zimbabwe's socio-economic development through our Japan Overseas Cooperation Volunteers (JOCV) program. Our volunteer program is reciprocal in nature, providing a platform for enhanced mutual understanding between Zimbabwe and Japan - not only do the volunteers help build capacity of the communities they live in and work with, but the volunteers learn the Zimbabwean way of life and gain valuable international goodwill experience. To date, JICA has dispatched over 500 volunteers to Zimbabwe, who have imparted skills and knowledge in the areas of Information Communication Technology, education, agriculture, tourism and sporting activities like baseball, volleyball and soccer. JICA also provides humanitarian support through Emergency Disaster Relief, for instance we provided emergency assistance to families affected by Cyclone Idai in 2019.
Execution of our activities has been tough in the past two years given the global storm, COVID-19, but I am pleased to say we have managed to adapt and projects are still progressing. We will continue to work with and support the Zimbabwean people and government as we tackle the aforementioned areas as well as emerging issues such as climate change and COVID-19.
Maita basa, siyabonga, thank you!
September 2021
KAWAZUMI Kyosuke
Resident Representative
JICA Zimbabwe Office