4 Lucie Lane, Avondale, Harare, Zimbabwe
Tel : + 263-4-303988
1.0 BACKGROUND
Zimbabwe Japan Friendship Association (ZIMJFA) is an alumni association of Japan International Cooperation Agency (JICA) Course/Programs Ex-Participants founded in 2004. The ex-participants are Zimbabweans who received training or have undertaken courses in Japan and other countries sponsored by JICA. The overall or general objective of the Association is to promote international cooperation for social, economic, cultural and technical development. Although formed in 2004, ZIMJFA meaningfully started operations in 2010. Operations came into effect after the reformation of a Ten Member Executive Committee on the 24th of May 2010 to spearhead the activities/programs of the Association.
2.0 OBJECTIVES
To seek ways and means of contributing to the social, cultural, technological and economic development of Zimbabwe.
To promote cultural exchanges between the people of Japan and Zimbabwe through a variety of activities that lead to the development of a deeper understanding and appreciation of Japanese and Zimbabwean Communities` culture and customs.
To build a network among ex-participants and bring together all JICA Ex-Participants, their families, friends and Japanese Citizens in Zimbabwe through social functions/activities.
To promote good governance and stewardship through efficient and effective management of the Alumni Association.
To promote visibility of ZIMJFA through various mediums or platforms.
To build up a database which allow JICA Zimbabwe to follow up on participants` post-training activities after their return from Japan
3.0 EXECUTIVE MEMBERS
Currently, the leadership comprises an Eight Member Executive Committee with Mr Cheure Victor as the Chairperson, Mr. Shiripinda Artwell (Vice Chairperson), Mr. Maputire Taona (Treasurer), Ms Precity Mabuya (Organizing Secretary) and Committee Members are Engineer Tsatsi, Mr. Nesbert Mudzviti, Ms Elisa Ravengai and Ms Meluleki Sibanda.
4.0 ACTIVITIES
Since it began operations in 2010 the Association has held several activities and programs funded by JICA. Among others are;
(i) The Training of Trainers in Basic Business Management (BBM) at Jamaica Inn Training Centre, 14-18 February 2011
(ii) Hosted a Handover Ceremony of a Health Kit (Bags and Hats) to Village Health Workers at Lupane Health Clinic on 16 February 2011
(iii) Held a Cooking Training (Food Preparation, Processing and Packaging) under Murewa Green Tourism Hub at Murewa Culture Centre on 01 March 2011
(iv) Held a Stakeholder Meeting towards Deforestation Awareness Campaign in Hurungwe District on 26 March 2011.
(v) Held a Respectful Maternity Care Workshop at Kuwadzana Polyclinic on 21 February 2017.
(vi) Held a Water Related Disaster Management Workshop at Tamarind Lodge, Kariba on 23 March 2017.
(vii) Trained Sixty (60) established SMEs on the Japanese 'KAIZEN' Concept for Management and Development of Small and Medium Enterprises (SMEs) in Zimbabwe at New Ambassador Hotel, Harare on 07 February 2018.
(viii) Hosted an Ex-Participants Feedback (Report Back) Seminar at Cresta Sango Lodge in Harare on 07 March 2018.
(ix) Hosted an Annual General Meeting (AGM) at New Ambassador Hotel, Harare on 23 March 2018.
5.0 CONTACT DETAILS
Physical Address
Zimbabwe Japan Friendship Association (ZIMJFA)
4 Lucie Lane, Avondale
Harare
Tel: +263-4-304 051, + 263-4-303988
Chairperson +263-712 836 388
Vice Chairperson +263-773 585 238
Organizing Secretary +263-712 324 634
Programs Focal Person +263-773 064 801, +263- 0772 150 011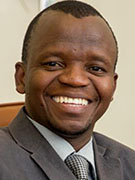 Mr. Cheure Victor (Chairperson)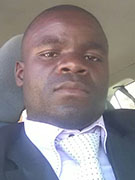 Mr. Shiripinda Artwell (Vice Chairperson)
Mr. Maputire Taona (Treasurer)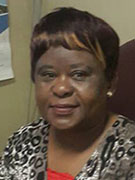 Ms Precity Mabuya (Organizing Secretary)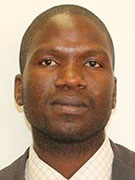 Mr. Engineer Tsatsi (Committee Member)
Mr. Nesbert Mudzviti (Committee Member)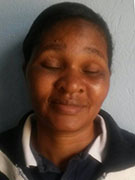 Ms Elisa Ravengai (Committee Member)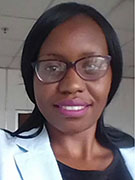 Ms Meluleki Sibanda (Committee Member)