The technical cooperation between Japan and Zimbabwe in the tourism sector continues to grow. Zimbabwe is currently receiving technical cooperation in Community Based Tourism (CBT) from Japan through an expert Mr. Tetsuo Isono who is working with the Ministry of Environment, Climate, Tourism and Hospitality. The CBT project is being implemented in Bulawayo, Masvingo, Tengenenge and Gairezi.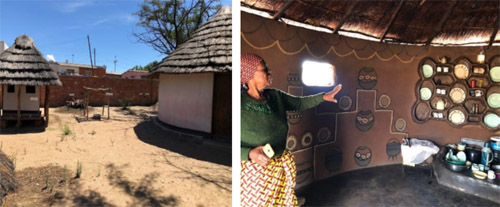 Part of the Community Based Tourism sites that JICA is working with the Government of Zimbabwe to help promote in Bulawayo
The technical cooperation has further been extended to Bulawayo Polytechnic's School of Hospitality and Tourism which is revered for producing top notch tourism and hospitality graduates. The Japan International Cooperation Agency (JICA) through its Japan Overseas Cooperation Volunteer programme dispatched a volunteer Tourism and Hospitality Instructor following an application for one by the polytechnic in August 2021.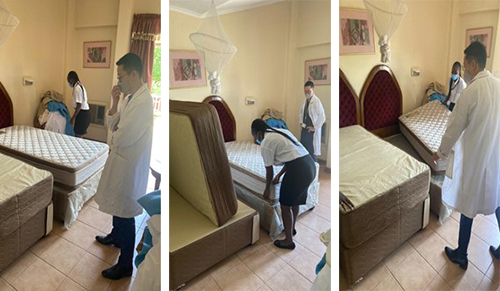 JOCV Tourism and Hospitality Instructor, Mr. Daiki Shigetani gives Tourism and Hospitality student at St. Patricks housekeeping tips at the facility in Bulawayo
Mr. Daiki Shigetani has so far spent 7 months at the School of Hospitality and Tourism and is offering his expertise to the department's students. He describes his experience in Zimbabwe as an eye opener and is excited by the commitment shown by both the authorities and the students at the institution. So confident are the authorities in his capabilities that they have entrusted him with responsibilities to help manage St. Patricks Hotel. The hotel was established by the polytechnic to give students practical lessons and in the process, to generate much needed income. Mr. Shigetani's presence is providing students with valuable experience in terms of international goodwill, mutual understanding and expanding their international perspective.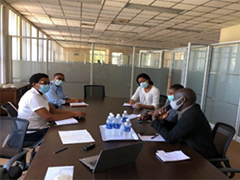 Ministry of Environment, Climate, Tourism and Hospitality officials working with JICA in the Community Based Tourism Project