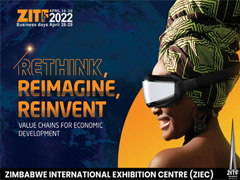 JICA Zimbabwe participated at the 2022 Zimbabwe International Trade Fair (ZITF) held in Bulawayo from the 26th to the 29th of April 2022. The 2022 exhibitions, which marked the 62nd edition of the fair, had +500 exhibitors and +10 countries and were held under the theme "Rethink, Reimagine, Reinvent Value Chains for Economic Development."
Opportunity Seeking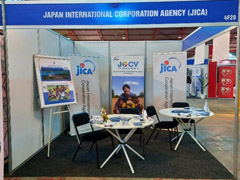 JICA stand at the 2022 ZITF
JICA Zimbabwe leveraged on the opportunities brought about by the fair for:
organizational and program visibility and recognition by multi-sectoral exhibitors, business visitors and the general public in one location.
networking, social listening and knowledge sharing to inform future exhibitions, projects and activities.
building strategic partnerships.
JICA Zimbabwe Team Bringing JICA to the African Region
Participation at the ZITF was a resounding success with our stand being thronged by different companies and individuals throughout the fair, in addition to the JICA Zimbabwe team visiting other exhibitors. There was a huge interest in knowing about JICA and the JICA Zimbabwe activities.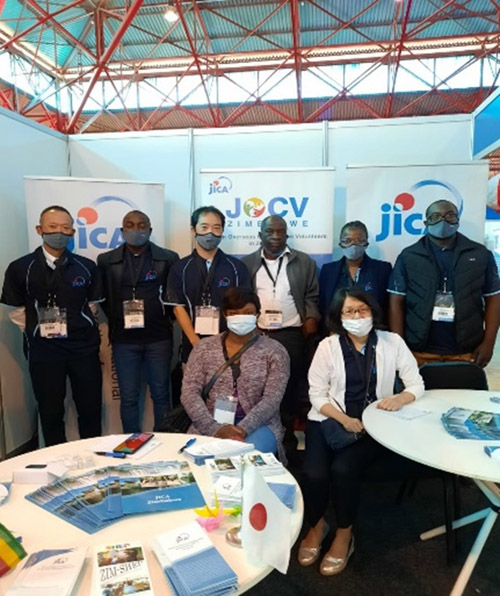 JICA Zimbabwe team at the 2022 ZITF
Our team did a stellar job in networking, disseminating information about the different projects we are involved in and our impact to date, as well as sharing promotional materials to make a lasting impression in the minds of the over 650 people who visited the stand.

JICA Zimbabwe team interacting with the different visitors at the stand
RR Serves the People
Our Resident Representative, Mr. Kyosuke Kawazumi had the honour and the pleasure to serve and interact with visitors at our stand, and to teach some origami.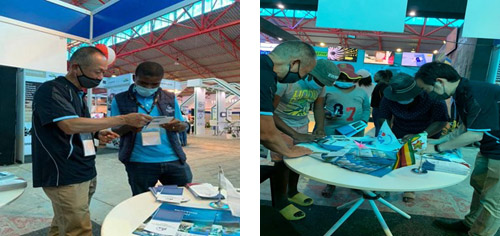 JICA Zimbabwe Resident Representative, Mr. Kyosuke Kawazumi interacting with visitors at the stand and teaching origami
....and it's a wrap!
We are grateful to the City of Kings and Queens and all who visited our stand for a wonderful trade fair, and are enthused at the prospect of a bigger and better experience in 2023.