From October 13 to November 16, I attended a training course on Capacity Building for Sustainable Mining and Effective Utilisation of Mineral Resources hosted by JICA-HOKKAIDO. The program comprised of mainly lectures and field trips. The lectures were conducted by reputable professors from Hokkaido, Akita and Kyushu Universities.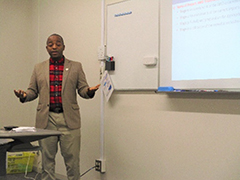 Final Presentation
The classes centred on issues to do with geology, mining, mineral processing, environment remediation and reclamation and also acid mine drainage (AMD) treatment. During the lectures, we did some experiments and also had the chance to experience virtual reality (VR) as used in mining. The various interesting field trips were to places such as Carbon Capture and Sequestration (CCS) facility, 3 AMD water treatment plants, drone facility, government offices amongst other places.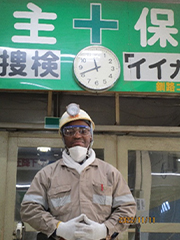 Kushiro Coal Mine visit
For me the most interesting event of the program was the field visit to Kushiro Coal Mine (KCM). We had the opportunity of actually witnessing coal mining under the sea bed of the Pacific Ocean. We also saw how mining of the coal seams is conducted using equipment called the continuous miner. In addition, we also saw how long wall mining was conducted previously by KCM as the equipment has been neatly installed in a model training facility.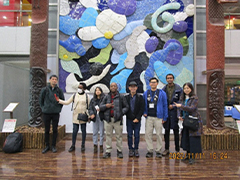 All participants and JICA officials
The program was well organized and organizers really did much to make the program educational and enjoyable. My appreciation goes to JICA and J-COAL the implementing partner for a job well done in organizing such a great program.