Six scholars from 1st batch of JDS program (2019-2021) had completed and returned to Timor-Leste after 2 years of studying in Japan. Upon their return, reporting session was held on Nov 19, 2021. Scholars presented not only their thesis but also shared their various experiences of their stay in Japan.
The reporting session was attended by JICA Timor-Leste office, Embassy of Japan, JICE, INAP (National Institute of Public Administration), CSC (Civil Service Commission) and some superior officers to returned scholars at their institution. Furthermore, 2nd and 3rd batched students for JDS who are currently studying in Japan attended this online.
Through number of hardship with global covid-19 pandemic and their new life in unaccustomed environment, scholars here proudly presented their completion with much appreciation for great support from their instructors, fellow oversea scholars and research department.
These fellows are expected to implement their scholastic achievements through JDS program to each of their own public institutions for greater good.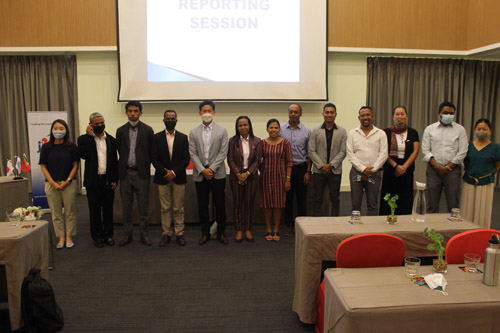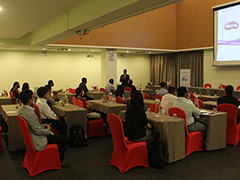 photo of scholar's presentation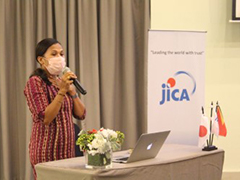 reporting session photo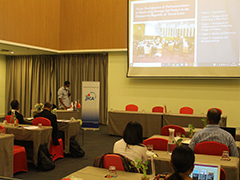 photo of scholar's presentation