IT skill training for Ukrainian refugees in Poland to promote employment and stabilize their lives.
2023.08.24
The Japan International Cooperation Agency (JICA) held IT skills trainings for Ukrainian refugees staying in Poland from July 17th to August 11th at the Polish-Japanese Institute of Information Technology (PJAIT).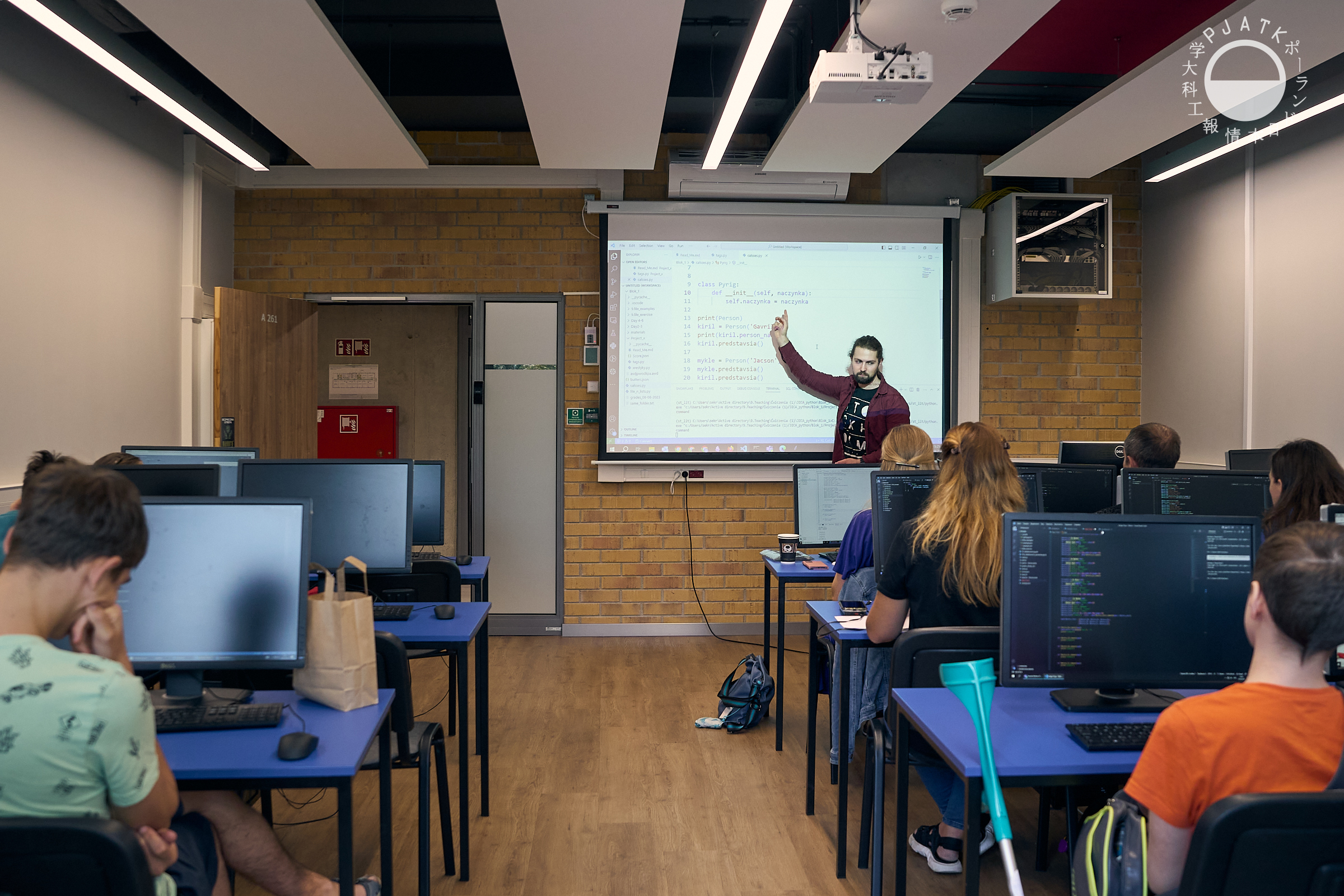 Training
Due to the Russia's aggression against Ukraine since February 2022, approximately 6.2 million Ukrainians are still evacuated to countries mainly in Europe, of which nearly 1 million, the largest, are evacuated to Poland. As these Ukrainian refugees (mostly women, the elderly, and children) have been living as refugees for a long time, securing employment for a stable life has become a major issue.
The trainings for Ukrainian refugees in Poland were a part of ongoing "Data Collection Survey on Ukrainian IT Human Resource Development through the Polish-Japanese Institute of Information Technology", and in total, 86 Ukrainians were participated. There were three types of training courses: Excel, WordPress and Python programming, and each training lasted 1-2weeks. The objective of this trainings is to improve participants' IT skills and lead to employments in Poland.
At the opening ceremony on July 17, Akio Miyajima, Ambassador of Japan to Poland, made a greeting speech and expressed, "I am pleased that Poland and Japan can work together to contribute to Ukraine in collaboration with PJAIT, which has a deep relationship with Japan."
On August 11, the final day of the training, the completion ceremony was taken place. About 100 people gathered including the participants of the trainings as well as guests from the Embassy of Japan in Poland and the Ministry of Education and Science of Poland. On the same day before the ceremony, Japanese companies and Ukrainian IT companies held a job fair at PJAIT. Some companies plan to hold training sessions and job counseling sessions to improve participants' skills. Some of the participants made comments such as "I think this training will help me find a job", and "although even after the evacuation, there have been some difficulties, Ukrainians will never be defeated."
group photo
Based on the results of the Survey, JICA plans further cooperation that contributes to Ukrainian refugees' employment support and human resource development in the field of IT of Ukraine. Also, Japanese companies, Polish companies, NGOs, etc. have expressed their willingness to contribute to follow up, so we'll continue supports for Ukrainians refugees in Poland.