About
Place connecting you with the world
JICA encourages Japanese people to be more interested and more involved in international cooperation activities. In this regard, the JICA Global Plaza was established as a hub for citizen participation in international cooperation in Tokyo, in 2006. We serve to provide guidance and assistance to people who are working in international cooperation activities and are willing to support international cooperation.
The Nagoya Global Plaza in Nagoya City of Aichi Prefecture, and the Hokkaido Global Plaza in Sapporo city of Hokkaido Prefecture are also opened.
We have the following facilities for your use.
Virtual Global Experience Area (exhibition and consultation area)
You can learn about different cultures of other countries in the world, as well as global issues such as poverty, hunger and climate change through an interactive display. Our Global Concierge with abundant experiences in international cooperation and global issues will guide you (The exhibition is mainly displayed with Japanese caption and some with English as well).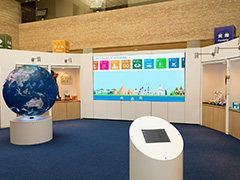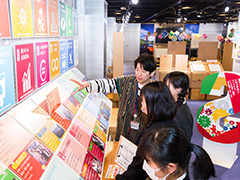 For education-related visitors
JICA Global Plaza implements programs that combine hands-on exhibits to better understand the current state of living in developing countries and issues facing the world, and a talk by a Global Concierge about his/her experience with international cooperation in developing countries or participatory learning (workshops). Please use our Plaza for school trips, social tours, general learning, and other activities.
If you would like to apply the visit program, first please make a tentative reservation by phone, and then file in the following form and send us by FAX or E-mail.
Intercultural Communication Area (Facility Use)
We have conference rooms and an exhibition space in the Intercultural Communication Area for seminars and symposiums, as well as other activities.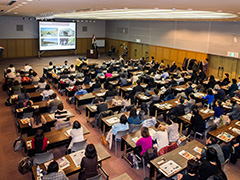 Experience the World through Global Food Culture
J's Cafe on the second floor allow visitors to enjoy international cuisines and sell fair-trade commodities.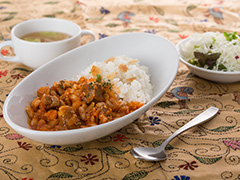 We hope that your visit to our Plaza will help you become more familiar with developing countries and provide tips about how to take the first step towards international cooperation activities.
We welcome you all!