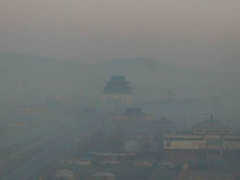 In Ulaanbaatar City, wintertime air pollution mainly caused by coal combustion at 3 thermal power plants, 200 Heat Only Boilers (HOBs), 1000 Coal Fired Water Heaters (CFWHs) and 140,000 ger stoves affects citizens' health seriously. The PM (Particulate Matter) is considered as the targeted pollutant among other pollutants such as dusts, SO2 and NO2.
This project supports capacity development of stakeholders concerned for air pollution control with the following activities;
(1) to develop emission inventory system and air quality evaluation capacity,
(2) to train stack gas measurement techniques,
(3) to improve emission control system by administration (development of boiler registration system)
(4) to support large and medium polluters for pollution control measures, and
(5) to utilize and dissemination of the Project outcomes.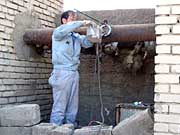 Many ministries and organization relating air pollution are involved in the Project activities centering on Air Quality Department of Ulaanbaatar City.