From March to April 2019, JICA Yokohama implemented the Knowledge Co-Creation Program (KCCP) titled "Designing of E-waste Management" with the participation of 12 persons from 6 countries (i.e. Malaysia, Brazil, Indonesia, Viet Nam, Egypt, and Saint Lucia, who are currently involved in E-waste management in their own countries.
E-waste or officially called WEEE (Waste Electric and Electronic Equipment) becomes a new and urgent waste management issue in the developing countries of growing economies. E-waste contains hazardous substances that potentially cause serious impacts upon human health and environment while there are various recyclable resources including rare minerals such as gold, silver, platinum, palladium, and so forth. Proper reuse and recycling of these resources is expected to make a great contribution to realization of so-called "Circular Economy".
With the emphasis on interaction between participants and lecturers, this KCCP was designed to spare more time for communications and discussions between the participants and lecturers so that the participants can deeply consider and recognize the E-waste management issues with a sense of ownership. As a result, all the participants finally prepared their unique E-waste management action plans in light of each country's current situation and socio-economic and cultural background. We strongly hope that the knowledge and experience acquired through this program will be best used by all the participants in providing solutions to E-waste management in their countries.
Interactive Training (E-waste management in Japan and Other Countries)
The program started with a series of interactive lectures on E-waste management in Japan and other countries. The lectures cover the comprehensive mechanism of E-waste management including policies, laws and regulations, collection system, recycling technologies, market creation/intervention and financial mechanism, data and information control, and so forth. Lecturers were called from various public (government) and private stakeholders who are directly involved in E-waste management. The program also invited lecturers from overseas so that the participants can compare the different mechanisms of E-waste management between Japan and other countries and find out the best mixes of policy tools for their countries.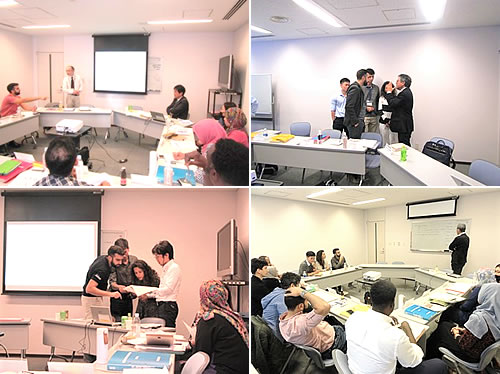 Lectures on E-waste management(Discussions often get heated to continue even after the sessions.)
Site Visits (E-waste Collection and Recycling Facilities)
In the late weeks of the program, participants made a series of site visits to E-waste collection and recycling facilities. Since their knowledge and awareness are well sharpened, questions ranged to every detail of facilities management and operations. All the participants greatly appreciated courteous reception and explanation in the visiting facilities.

Site visit of E-waste recycling facility
Active communications and discussions all through the program strengthened the friendship and bond among the participants. They all promised to make their own concrete steps to implement the action plans submitted in the final day.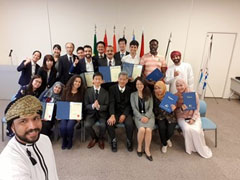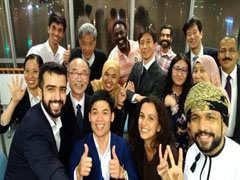 (Prepared in cooperation with EX Research Institute Ltd.)
---
Contribution to the Sustainable Development Goals (SDGs)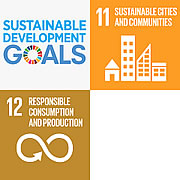 The Sustainable Development Goals are a set of detailed action guidelines that were adopted by the United Nations General Assembly in September 2015. The SDGs are outlined in an outcome document titled "Transforming our World: The 2030 Agenda for Sustainable Development". The agenda includes 169 specific targets grouped in 17 separate goals to be accomplished.
This JICA program is expected to contribute primarily to two of the 17 SDGs; namely, Goal 11: Make cities inclusive, safe, resilient and sustainable and Goal 12: Ensure sustainable consumption and production patterns.