Message from the President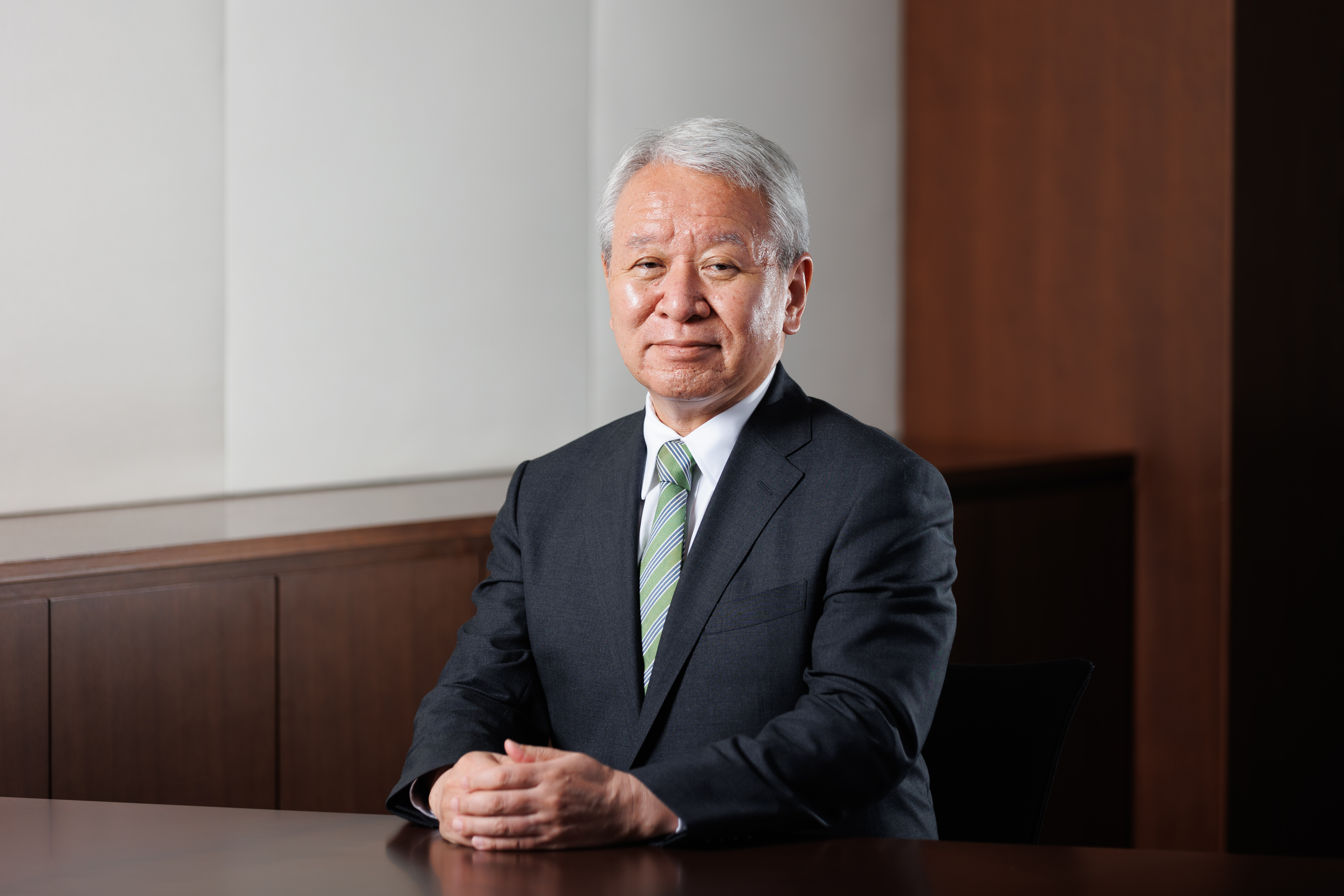 I took office as JICA president once again on April 1, 2022, having previously served in the same position from April 2012 to September 2015. It is quite apparent that the world changed immensely in the six and a half years since I last led the organization.
The liberal international order currently faces the greatest challenges this century, including political unrest and upheaval in Myanmar and Afghanistan, and the Russian invasion of Ukraine which continues to produce large numbers of civilian casualties and refugees. The war in Ukraine is dealing yet another severe blow to the global economy-on top of the profound damage inflicted by COVID-19. Increasingly powerful natural disasters ascribed to climate change are also on the rise worldwide. The complex crises now underway threaten all humankind. They have a huge, disproportionate impact on the economies and societies of developing countries, foremost on the poor and most vulnerable, which in turn jeopardizes their chances of achieving the United Nations Sustainable Development Goals (SDGs).
It is vital for Japan to lead the world in promoting collaboration and cooperation if the international community is to overcome these crises and attain broad-based peace, stability, and prosperity. A Free and Open Indo-Pacific (FOIP) constitutes a key pillar of Japanese foreign policy, grounded in the universal values of freedom, democracy, and the rule of law, as well as principles such as freedom of navigation. We recognize that Japan will need to pursue efforts aimed at upholding and strengthening these fundamental values and principles with even greater vigor in the future.
As the agency in charge of administering Japan's ODA, JICA's guiding vision is, "Leading the world with trust." Our mission is to advance human security and quality growth. With this vision and mission, we engage across four priority domains to realize the SDGs: People, Planet, Prosperity, and Peace. Likewise, to surmount the complex crises currently underway, we also strive to "build back better" in ways that create more resilient societies and shape a brighter future together.
In 2021, we launched the JICA Global Agenda (cooperation strategy for global issues) to maximize the collective impact of our development efforts. This Agenda provides direction for bringing together diverse domestic and international capabilities and strategically applying them to a wide range of issues, in order to help achieve the SDGs in partner countries and address global challenges.
Going forward, we will work with partner countries to overcome the COVID-19 crisis through endeavors like JICA's Initiative for Global Health and Medicine, which aims to strengthen health and medical systems in partner countries, and by supporting economic measures and extending assistance to socially vulnerable people. We will also champion climate change countermeasures that align with individual countries' circumstances and the essential goal of building resilient societies.
With a view to affirming universal values, JICA will further promote the rule of law, governance, and maritime security, as well as develop infrastructure helping to strengthen regional connectivity, especially in the Indo-Pacific, a region that is fast becoming a global hub of economic dynamism.
As for Ukraine, while continuing to monitor the situation there, JICA will extend support that rehabilitates fundamental infrastructure and meets the needs of Ukrainian refugees and the nearby countries hosting them. We will also use the knowledge and experience we have amassed from elsewhere to assist recovery and reconstruction in the country. Mindful of the dire conditions resulting from the earthquake that struck Afghanistan in June 2022, we will continue offering support for a wide range of humanitarian needs, including projects in partnership with international agencies.
Recognizing the importance of investing in human resource development (HRD) for successful nation building, we will operate HRD programs in partner countries that leverage JICA's unique strengths. We will also continue to contribute to the development of future leaders who can foster a long-lasting bilateral relationship between each country and Japan, through initiatives such as the JICA Development Studies Program and JICA Chair that also disseminate Japan's unique development experience.
Alongside these efforts, we intend to utilize JICA's extensive domestic and international experience plus its human resources expertise to address the shrinking Japanese workforce-a fateful consequence of a falling birthrate and societal aging. By fostering responsible recruitment and acceptance of foreign nationals in Japan and the building of a more culturally varied and inclusive society, we simultaneously aim to strengthen mutually beneficial relations between Japan and partner countries.
JICA will work with various partners, extensively mobilize resources for development, and promote the utilization of science and technology-including digital technologies-to encourage innovative initiatives. We will also respect gender equality and diversity both in the management of projects and across our entire organization.
JICA's operations consist of the accumulation of daily activities on the ground, which cultivates deeper connections between countries and people alike. We have taken steps to scale up necessary international travel following the widespread disruptions brought upon it by COVID-19. This includes dispatching Japanese experts and overseas cooperation volunteers abroad, as well as welcoming foreign participants for training programs in Japan. Indeed, we are determined to restore our frontline activities to pre-pandemic levels as swiftly as possible to convey an important and unequivocal message to our partners around the world: "Japan is back."
August 1, 2022
President, Japan International Cooperation Agency (JICA)
TANAKA Akihiko
archive
KITAOKA Shinichi (Oct 2015 - Mar 2022)
TANAKA Akihiko (Apr 2012 - Sep 2015)