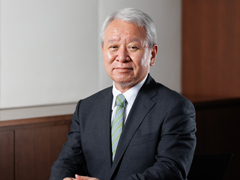 The COVID-19 pandemic has swept across countries at rates faster than many of us had predicted, now impacting 188 countries, infecting 6 million people and killing 368,000. Even still, the world has not managed to contain the outbreak to date. In the metropolitan areas of high-income countries, the outbreak continues to overwhelm health systems, causing unprecedented damage to people's livelihoods and economies. The impact of COVID-19 on the world economy may even become comparable to the distress caused by the Great Depression in the last century. Never before in our history have the responses of each country to a common cause been so visible around the world.
While some countries in East and Southeast Asia have successfully prevented an explosion of infections, others in South Asia have experienced extreme difficulties. In some countries in Latin America, the situation has become extremely severe, with high infection rates within their major cities. In Africa, while the number of infections is not yet high, with around 134,000 confirmed cases and 4,000 deaths, the disease is already spreading rapidly in some countries.
High-income countries have invested heavily over the years in strengthening their health systems, but the current threat has still left many of these countries devastated.
On the other hand, many low- and middle-income countries have demonstrated ownership over their challenges, heeding the advice provided by experts and drawing on their own past lessons, and the lessons of other countries. They have been inventive and have worked hard to hold their ground. At the same time, however, the severe restrictions on people's daily activities have limited some health services and have placed a heavy burden on people's livelihoods and national economies.
Countries across the world have been affected by the pandemic and have responded to the outbreak in a variety of ways. Japan has similarly undergone its own response efforts, which have resulted in some interesting findings about Japan's public health preparedness. Compared to other countries, Japan is found to have some unique features when it comes to responding to health crises, including community awareness of hygiene and sanitation practices, universal health coverage (UHC), non-communicable diseases control, food and nutrition and prevention measures. In addition to these findings, the research team also examined other potential factors, including aging, urbanization and health systems. Through the coming few months, we will continue to examine these factors and share the results of our observations and analyses with the world.
By heavily affecting high-income countries and densely populated cities, COVID-19 has also served as a wake-up call for the need to rethink the state of our modern society and world order. If we overcome this pandemic and use it as a learning opportunity, we can build upon this experience to work toward establishing a "New World" that confronts the challenges of modern society. In the "New World," the way nations protect their citizens, or elicit their voluntary actions, as well as the way cities operate, and how people work, learn and communicate may be better than what they are now.
JICA has now restricted many of its staff and related stakeholders from traveling domestically and internationally. However, we intend to take on this challenge as a rare opportunity to enhance and improve our operations to respond to the urgent needs of low- and middle-income countries. In order to enhance our activities, JICA will fully utilize our human resources and organizational networks, which we have developed over the years. We will also simultaneously work to rapidly expand new networks and utilize those resources.
More than ever before, JICA will also focus on scientific perspectives to realize UHC through building resilient and flexible health systems in developing countries. In addition, we will learn from the experiences of COVID-19 to work with our partners around the world toward establishing the sustainable "New World". Under JICA's vision of "Leading the world with trust," JICA aims to further realize a transparent and equitable society and world order where every person's potential is fully harnessed.
KITAOKA Shinichi
President, Japan International Cooperation Agency (JICA)
May 31, 2020
The President's Activities
President's Activities Responding to COVID-19
Speech Transcripts
---