Achieving a prosperous society where we live together
In Japan, the number of foreign workers has increased significantly over the past decade, from 0.65 million (2011) to 1.72 million (2020), an increase of 2.5 times. Half of them were from developing countries, and they contribute to the economic development of their home countries. According to the result of the study on Diversity and Social Inclusion of Migrant Workers in Japanese Society-Our World in 2030/40 (JICA Ogata Sadako Research Institute for Peace and Development, 2022) it has been estimated that around 6,740,000 foreign workers will be required in 2040 for Japan's economic growth. It is urgent for Japan to become a country chosen by foreign workers for Japan's economic growth.
Amid intensifying global competition for human resources (HRs), what can be done to achieve "a Japan trusted and chosen by the workers of the world"? This is where JICA can play a unique role as an organization that has many offices in Japan and worldwide and has built trusting relationships with developing countries.
JICA helps foreign HRs to address various challenges they face before coming to Japan, while staying in Japan, and after returning home. Building on its strengths, JICA provides such support based on the four principles shown below.
JICA's four principles of work
Basic policy: Provide active support both in developing areas and in Japan by making the most of JICA's strengths.
Contribute to economic growth in developing countries and to regional revitalization in Japan.
Support improving an environment and capacity for accepting foreign workers.
Build a more culturally diverse and inclusive society in Japan.
Support foreign HRs returning home to make active contributions in their own countries.

The Kagawa-Laos model: an initiative to achieve win-win development
The Farmers Cooperative Association in Kagawa prefecture, which has been accepting Technical Intern Trainees from Laos, is providing advice and guidance in cultivation technology even after the Trainees return back to Laos, so that they can better contribute to the improvement of agriculture in the country. These activities are highly reputed, and in Xieng Khouang Province, the number of applicants for technical training to Kagawa is increasing.
JICA supports this initiative and also promotes cooperation with private companies and nonprofit organizations (NPOs) in Kagawa to improve the environment surrounding the acceptance of Technical Intern Trainees and to achieve the development of both Laos and Japan.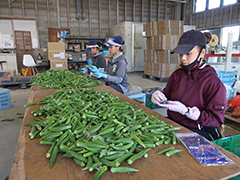 Technical training in Kagawa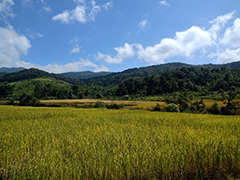 Rural scenery in Xieng Khouang Province
Promoting public-private partnerships to achieve overseas expansion and human resource development
Sugawara Kogyo Co., Ltd. In Miyagi prefecture strengthened its foundation of overseas activities by conducting a field survey for the business development of sustainable management of local asphalt resources in Indonesia by utilizing JICA's scheme. In parallel with that, they are accepting technical intern trainees from Indonesia with a view to being hired as a group head at their local subsidiary even after completing the training, and with a view to working at the Japan head office again in the future.
Providing informative contents for the appropriate acceptance of foreign workers
JICA supports people seeking job opportunities in Japan. It provides accurate information on daily life and the business environment in Japan through, among other channels, Japan Centers for Human Resources Development in seven countries.
Promoting multicultural and inclusive communities through 15 domestic offices of JICA
Starting in fiscal 2020, JICA has in place, at its domestic offices, coordinators for international cooperation responsible for foreign HRs and multicultural coexistence. The aim is to help local communities address challenges they face in accepting foreign HRs and promoting multicultural coexistence. These offices provide training sessions and seminars regarding multicultural coexistence for teachers. In promoting such coexistence in Japan through these and other activities, JICA leverages its strengths, including the knowledge, experience, and human connections that it has in relation to developing countries.
JP-MIRAI - Japan Platform for Migrant Workers towards Responsible and Inclusive Society
In November 2020, JICA established JP-MIRAI in collaboration with various stakeholders, including private sector firms, local governments, NPOs, academics, and lawyers. JICA pushes forward the initiatives of the JP-MIRAI while leveraging the trust and human connections that have been it has built, in Japan and abroad, through JICA's its international cooperation over the years.
In March 2022, JP-MIRAI set up a portal site that provides foreign workers with accurate and useful information on daily life and employment in Japan. The information is available in nine languages.
Promote efforts at improving an environment and capacity for accepting foreign workers
The main purpose of JP-MIRAI is to promote inclusive economic growth and sustainable development of the society. By cooperating with stakeholders to protect the rights of foreign workers, and improve their working and living condition, we aim to accept foreign workers responsibly, and make Japan a chosen destination to work.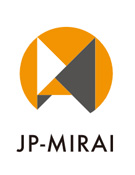 - A multi-stakeholder platform to promote decent work for migrant workers in Japan
*Private companies, industry associations, labor unions, civil society, media, and researchers
*Local governments
*Government institutions as supporters
- Number of members 567 (as of November 2022)
- Established in November 2020
Website for individuals to work and live in Japan safely and comfortably, developed by the government and private sector
Through our past experiences, we believe that it is necessary to provide useful and accurate information and to hear the "voices" of foreign workers in order to create a better living and working environment for those who wish to come to Japan.
Thus, starting in March 2022, JP-MIRAI provides accurate and useful information on life and work in Japan for foreign workers through a portal site called "JP-MIRAI Portal". Information is available in 9 languages and iOS/Android App makes JP-MIRAI Portal more accessible for everyone.

JP-MIRAI Portal App
Easy to access on a smartphon
Free access to information useful for living and working in Japan, consultation service, and social networking tools
New features coming soon
Download HERE!

Google Play (external link)

App Store (external link)
Publications