Accelerating sustainable economic growth with equity and bringing people out of poverty towards becoming a middle income country.
Under the following 9 programs, JICA will support the vitalization of economic activities of the country and measures to overcome social vulnerability with a view to backing the country's efforts to achieve economic growth and to bring people out of poverty through sustainable growth with equity.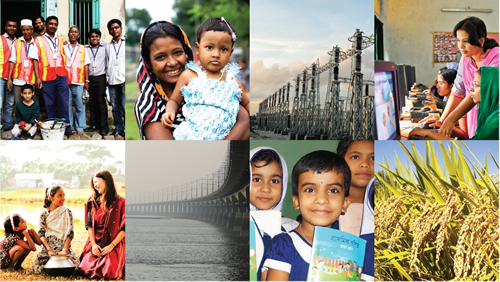 Programs
Priority 1: Accelerating Economic Growth
Priority 2: Addressing Social Vulnerability
Other than technical cooperation, ODA loan and grant aid, JICA provide training programs and volunteer activities.
Map of JICA Major Projects in Bangladesh