Validation of Data Platform and Impact Measurement Methodology to Increase Women's Financial Access in India
Summary
Details of Implementation
Following the $50 million loan agreement in 2021 with Northern Arc to improve women's financial access through microfinance in India, JICA saw an opportunity to enhance data management practices and capture a wider range of detailed data by leveraging the expertise of technology players. This pilot initiativeselected a technology player in this area, to optimize reporting workflow, streamline data management, and allow detailed impact measurement with an ultimate goal to drive greater gender impact.
Digital Partner

Timeline
Approximately four months between Mid-June and Mid-October
Status
Index
Project Context
In the Gender Gap Index, which measures gender inequalities, India is ranked 112th out of 153 countries (Global Gender Gap Report 2020), representing a country with a huge gender imbalance. In particular, opportunities for women to participate in economic activities are limited. It is estimated that over 40% of the country's female population, or about 280 million women, have no access to financial services. In response to these circumstances, the Government of India has identified the improvement of women's access to finance as one of its priority issues.
Non-Banking Financial Companies (NBFCs), which have branches in provincial areas and extensively provide loans to individuals, play an important role in this regard. On August 25th, 2021, JICA signed a $50 million loan agreement with India-based Northern Arc Capital (Northern Arc) to improve women's financial access through microfinance. In measuring and monitoring gender impacts, Northern Arc employs their in-house system called Nimbus to facilitate data management, tracking of proceeds, and streamlining their scoring. JICA saw an opportunity to enhance its data management practices and capture a wider range of detailed data by leveraging the expertise of technology players in this area, as it also seeks a mechanism and methodology for efficient and more detailed impact measurement to manage its growing global impact investing portfolio.
We recruited solutions publicly and reached out to technology companies to join competitive bidding. After careful consideration, SAMETRICA has been selected as a Digital Partner for this PoC to validate methodologies for detailed impact measurement and integration of impact-related data for better management.
Project members
Digital Partner

Finalize impact reporting requirements
Develop API to connect data platforms
Configure data collector, logic model builder and dashboards
Recruit/train surveyors and perform data collection
Operate and maintain the data platform for continuous data monitoring
Collate, analyze, and discuss learnings
SAMETRICA is a software-as-a-service company that enables asset managers to demonstrate their social, economic, environmental, and governance progress and impact. SAMETRICA's platform integrates data collection, impact framework and business intelligence reporting to create an automated, easy-to-use system that can scale for all sizes and complexities of impact investing activities, allowing clients to create aggregated reporting across multiple portfolio companies.

SAMETRICA Official website
Anshula Chowdhury
CEO & Founder of SAMETRICA

SAMETRICA is pleased to partner with JICA and Northern Arc on this exciting project. Using SAMETRICA's ESG and impact reporting platform, proprietary datasets, and expertise will enable the demonstration of real time impacts across JICA and Northern Arc's operations. The focus on gender-based impacts, alignment with various global ESG and impact frameworks, and ability to gather data directly from beneficiaries will represent a significant step forward in realizing the potential for ESG and impact reporting capabilities.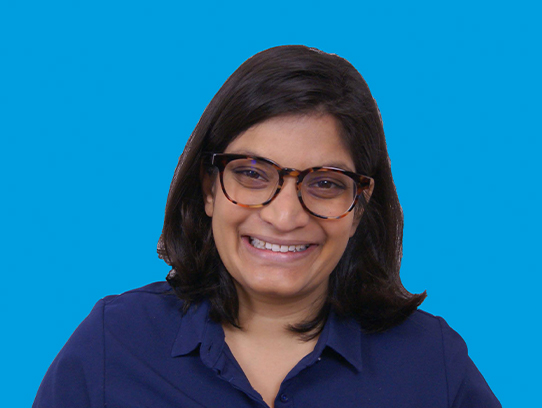 Project Owner
Ashish Mehrotra
Northern Arc Capital Limited

Northern Arc Capital Limited is a diversified financial services platform, established with the paramount objective of addressing the multifarious credit requirements of the underserved population. Our aim is to deliver efficient and dependable access to finance within our core sectors. We accomplish this through a comprehensive and multifaceted approach, leveraging not only our extensive network but also that of our esteemed financial institution partners, thereby ensuring a broader reach to customers across the vast expanse of India.
To realize this ambitious vision, we harness the power of our profound data insights spanning six sectors, underpinned by an impressive repository of over 66 million loan records. Our unwavering commitment to cutting-edge technology empowers us to offer a seamless credit flow experience to our end customers. At the forefront of this journey lies Nimbus, our proprietary debt platform, which plays a pivotal role in fostering the growth of credit within the Indian ecosystem. It facilitates end-to-end transactions and provides profound data analytics, elevating the efficiency and efficacy of our operations.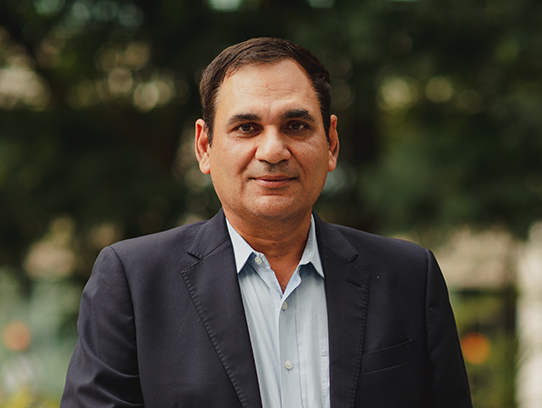 Sponsor
Reiko Wakatsuki
Officer, Office for Gender Equality and Poverty Reduction, Governance and Peacebuilding Department, JICA

JICA has set forth its Global Agenda for Gender Equality and Women's Empowerment, a business strategy to address issues in developing countries, and the Office for Gender Equality and Poverty Reduction is working to promote the economic empowerment of women in various ways toward a society in which everyone can fulfill their potential regardless of their gender. It has been seeking to visualize whether such efforts are truly contributing to the empowerment of individual women, and we are given the opportunity to participate in this PoC to visualize the impact of women's financial inclusion projects through NAC, one of the Private Sector Investment Finance (PSIF) Program. By collaborating with the Overseas Investment and Loan Division, NAC, and various people involved in this PoC, we aim to measure and visualize the impact of women's access to finance, income, and agency. We hope to apply this experience to future women's empowerment projects.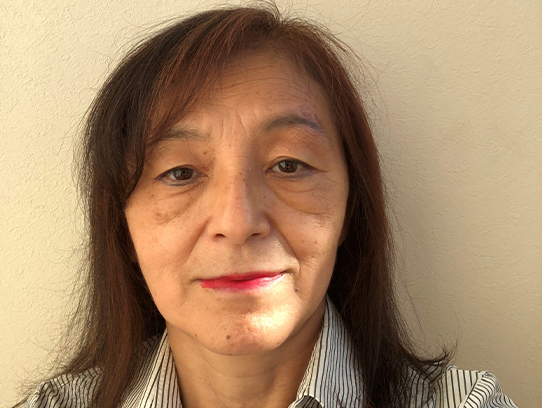 Yosuke Sato
Senior Deputy Director, Private Sector Investment Finance Division, JICA

This PoC is an effort to visualize the development impact of JICA's Private Sector Investment Finance (PSIF) Program. JICA's PSIF, in collaboration with the Office for Gender Equality and Poverty Reduction, is focusing on efforts to promote financial inclusion of vulnerable groups, including female, in developing countries. We feel it is important to learn more deeply (preferably in real time) about the actual impact of such projects to see if they are making a positive difference in the lives of individuals. Northern Arc Capital Limited is a digitally oriented financial institution that plans to further promote impact investment and we believe that they are the best partner for this PoC. We are pleased to be able to take the first step in this steady but potentially significant initiative together with the parties involved.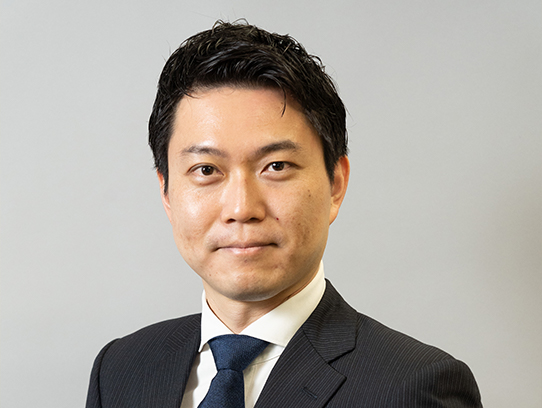 Partner Relationship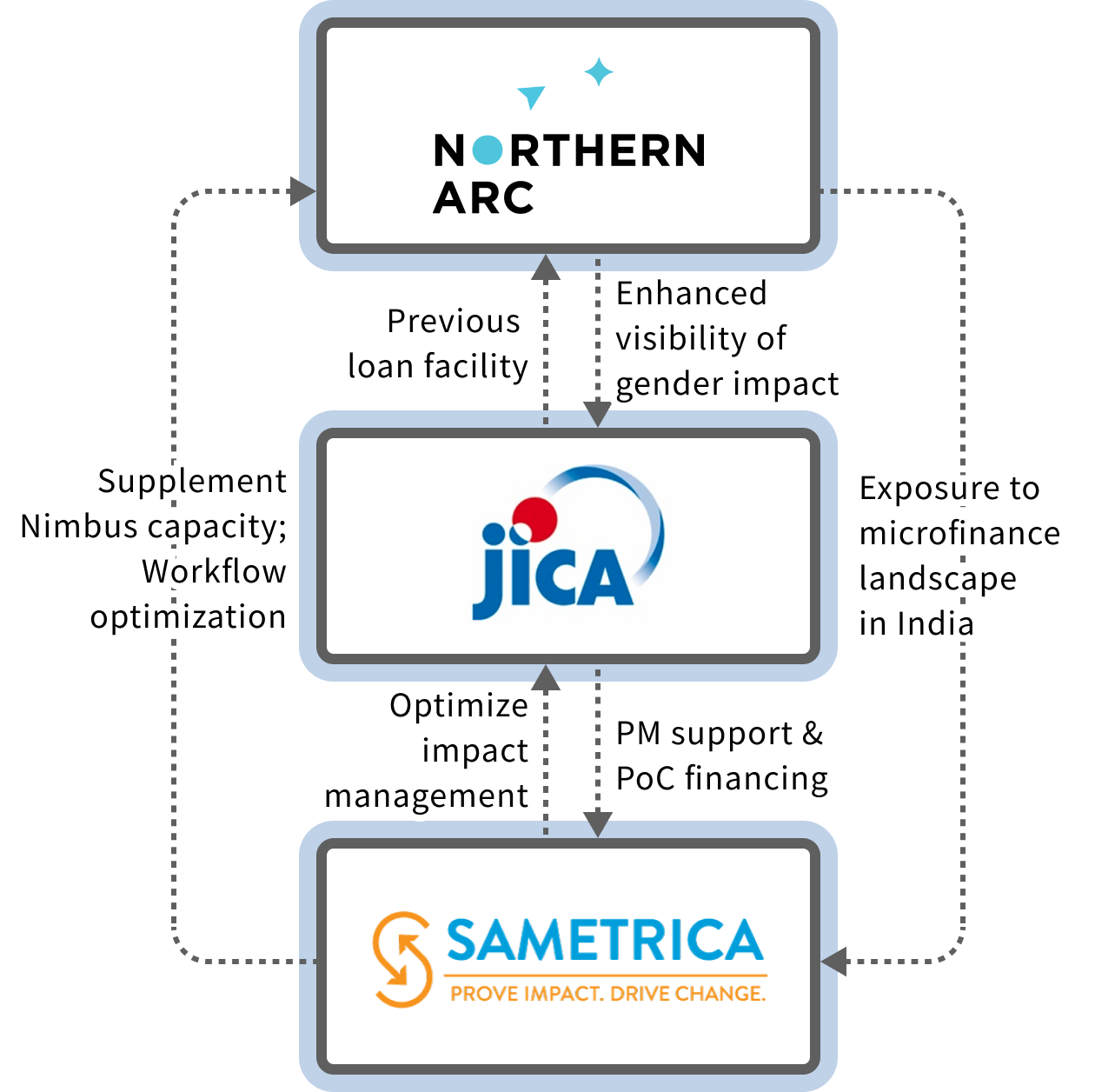 PoC Implementation Requirements
Details of Implementation
Impacts will be assessed based on both quantitative and qualitative indicators that have been aligned with various ESG and impact standards with a particular focus on gender.
Qualitative data collection will include in-person interviews and surveys with female end-borrowers across India.
Timeline
Approximately four months between Mid-June and Mid-October
Participating NBFCs
Arohan Financial Services Limited (Kolkata)
Dvara KGFS (Hyderabad)
Satya Microcapital Limited (New Delhi)
Required Technologies
Data IntegrationTo bring a unified view of data from different systems and identify impact and ESG performance
Reporting AutomationTo produce real-time custom and standard reports
De-identificationTo comply with privacy and data regulation while completing cohort analysis without housing any personally identifiable information
Info Session
Not applicable
For those interested in co-creation with JICA DX
Other projects from JICA DXLab
PoC for Big Data Analysis on Customer Profiling and People Movement in Blok M TOD Area with MRT Jakarta
The Proof of Concept will require a digital partner to comprehensively collect and analyze extensive user data within the Blok M vicinity of the MRT Jakarta station. This includes outlining a data collection strategy, presenting outcomes of the gathered data, providing insightful data analysis, summarizing the applicable regulatory framework, and providing recommendations for potential collaborations with other transport operators for data collection. In addition, the digital partner should propose MRTJ data-driven recommendations to increase ridership on MRTJ rail services and non-farebox revenue in the Blok M area.
Technology Testing to Mitigate Human-Elephant Conflict and Promote Coexistence in West Bengal
To mitigate human-elephant conflict in West Bengal, JICA is working with the West Bengal Forest Department (WBFD) to launch a pilot project (PoC) to test technologies and inform WBFD's data strategy. We are looking for a digital partner with a proven track record in conservation technology in India or similar regions to provide and implement technology-based solutions.