PoC for Big Data Analysis on Customer Profiling and People Movement in Blok M TOD Area with MRT Jakarta
Summary
Details of Implementation
The Proof of Concept will require a digital partner to comprehensively collect and analyze extensive user data within the Blok M vicinity of the MRT Jakarta station. This includes outlining a data collection strategy, presenting outcomes of the gathered data, providing insightful data analysis, summarizing the applicable regulatory framework, and providing recommendations for potential collaborations with other transport operators for data collection. In addition, the digital partner should propose MRTJ data-driven recommendations to increase ridership on MRTJ rail services and non-farebox revenue in the Blok M area.
Timeline
Form early/mid-December, 2023 to mid-March, 2024
Status


Index
Project Context
Jakarta is home to over 10.7 million inhabitants, grappling with the transportation challenges characterized by congestion (the 29th most congested cities in the world by traffic index ratings). The city has been making efforts in developing its transportation scene, with the recent developments of the mass rapid transit ("MRT"), commuter line and bus rapid transit aimed to alleviate traffic congestion and persuade the use of public transportation.

PT Mass Rapid Transit Jakarta ("MRTJ") is the operator of MRT Jakarta Facilities and Infrastructure as well as being responsible for building, managing, and developing the urban railway system in Jakarta that not limited only for transportation but also a manager of transit-oriented areas around the MRT Line.

To continue to thrive for business sustainability with best customer experiences through innovative services, MRTJ has put strong business focus on carrying out digital transformations in three business value proposition axes, namely network provider, urban platformer, and city regenerator. Digital transformation is considered to play a center role in this transformation, and MRTJ has therefore taken major steps to accelerate it since 2021, including the creation of the Digital Transformation Strategy in 2021. Although a few good digital initiatives have been identified, MRTJ needs to further enhance the institutional and personal digital capabilities to ideate better suited digital initiatives to realize breakthroughs in creating Non-Farebox Business ("NFB") revenue streams and advancing Transit-Oriented Development ("TOD").

The selected digital partner will be entrusted with developing concrete suggestions for MRTJ regarding improvement of station services, improvement of pedestrian circulation, improvement of connections with other means of transportations for the development of NFB strategy for Taman Christina Martha Tiahahu (literacy park), Transit Mahakam, and Bus Terminal Blok M based on collected Blok M users big data. The selected partner will also be expected to create suggestions for MRTJ on their digital strategy development to apply data-driven problem-solving approach to its future business development initiatives.

Join us in this exciting endeavor as we delve into the realm of big data analysis, focusing on customer profiling and people movement in Blok M with MRTJ. Together, we aim to showcase the transformative potential of data-driven insights in optimizing urban experiences and transportation efficiency. Your participation is crucial as we embark on this journey to reshape urban dynamics through innovation and collaboration.
Project members
Project Owner
Panji Arum Bismantoko
Strategic Planning & Subsidiary Management Division Head PT MRT Jakarta (Perseroda)

This PoC Project with JICA on MRT Jakarta's Blok M Area is one of our ways to transform the TOD planning and management to be more data-driven, which will enhance the attractiveness of MRT Jakarta's ecosystem and results in stronger growth of company revenues and social impacts in the long run. This project will help us become more creative regardless of limited resources.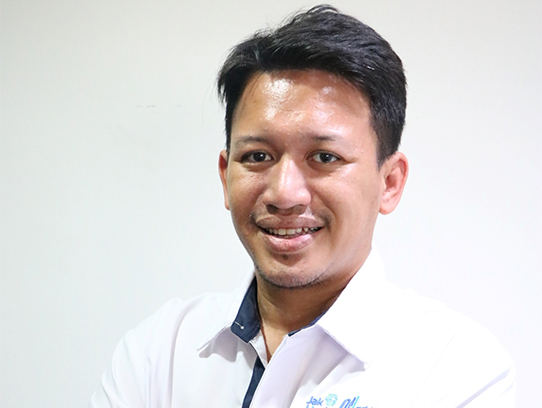 Sponsor
Yuki Fujita
Representative, JICA Indonesia Office

JICA has been supporting the MRT North-South Line, Indonesia's first subway, since the planning stage of the urban transport Master Plan of JABODETABEK area in 2004, then providing infrastructure development through ODA loans for Phase 1, which started operation in 2019, and Phase 2, which is currently under construction.

The MRT has been a fixture in Jakarta since its opening in 2019, and in response to MRT Jakarta's ambition to further improve passenger convenience, JICA is currently working with MRT Jakarta on the utilization of digital transformation in the urban rail sector.

We expect synergies from the use of digital technology to realize more advanced services.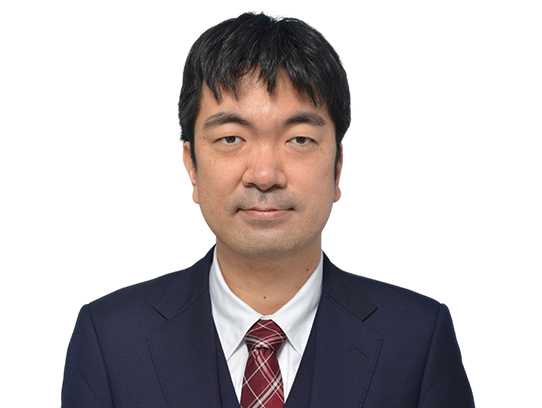 PoC Implementation Requirements
Eligibility (Expertise)
Has experience in successfully conducting big data analytic projects that could collect, identify, and analyze big data for TOD / business strategy development
Primary Scope of Work
Detailing on comprehensive data collection/analysis plan for the PoC
Implementation of data collection/analysis: collect & analyze customer data to identify major customer/transport segments in the Blok M and induce key insights on the MRTJ's Blok M TOD planning for better rail services and NFB business
There're also possibilities that we will ask the selected digital partner to provide necessary information (i.e., comments from project members) for JICA DXlab website to highlist the project
Budget Ceiling
USD 100,000 including all taxes and expenses (incl. insurance)
RFP
RFP also includes other information, including the project background, target location for PoC, and eligibility. Please visit RFP for details
Required Technologies
Big User Data Collection and analysisIn helping MRTJ make data-driven decisions by analyzing large volumes of user data to identify socio & economic demographic trends, behavioral patterns to get insights on station and connection improvements with other means of transport that may inform and support strategic transit-oriented development choices for MRTJ.
Info Session
【Past Event】We plan to host an information session for bidders in the week of October 23, 2023. Please find the details and sign up for the session here.
Update: the session was held on October 23rd and please access to the presentation material.
See PDF for details.
Q&A
Please find questions on RfP from digital partners and answers.
Q : If possible, could you please share us a Word format for "Attachment 1 Form for the Overview of General Information"?
Q : Regarding documentations required (company registration, etc), if we are to create a translated copy for documents which the original is written in non-English language, do we need those to be notarized?
Q : How are you expecting the volume of each deliverables, for example the number of pages of reports?

A : We do not specify appropriate volume of each deliverables, which depends on how much insights and recommendations each digital partner can be able to generate.
Q : Which kind of documents are required to submit a cost estimation, for example a quotation of each breakdown item?

A : We do not specify format for a cost estimation. Please show what would be estimated items a digital partner need to spend and how it can be included within the budget ceiling. Therefore, a quotation of each breakdown item can also be acceptable as long as it achieves above
Q : Which kind of documents are required to submit an invoice when payment?

A : No specific format. We will pay by installments (please see below) therefore, please request us to conduct payment with required deliverables and general format of an invoice

30% (USD 30K): After contracting
30%(USD 30K): After completion of the implementation phase (i.e., After the submission of the big data collection/list)
40%(USD40K): After completion of the project (After the submission of the final report)
For those interested in co-creation with JICA DX
Other projects from JICA DXLab
Validation of Data Platform and Impact Measurement Methodology to Increase Women's Financial Access in India
Following the $50 million loan agreement in 2021 with Northern Arc to improve women's financial access through microfinance in India, JICA saw an opportunity to enhance data management practices and capture a wider range of detailed data by leveraging the expertise of technology players. This pilot initiativeselected a technology player in this area, to optimize reporting workflow, streamline data management, and allow detailed impact measurement with an ultimate goal to drive greater gender impact.
Technology Testing to Mitigate Human-Elephant Conflict and Promote Coexistence in West Bengal
To mitigate human-elephant conflict in West Bengal, JICA is working with the West Bengal Forest Department (WBFD) to launch a pilot project (PoC) to test technologies and inform WBFD's data strategy. We are looking for a digital partner with a proven track record in conservation technology in India or similar regions to provide and implement technology-based solutions.