The Ethiopian Industrial Promotion Project (Export Promotion) was at the world's largest apparel trade show, Who's Next, in Paris from January 21 to 24. The project team was in attendance for the fourth time to promote the Ethiopian Highland Leather (EHL), national brand of sheep leather material which was launched in the project, and to showcase high quality sheep leather products.
More than 170 products were displayed from 11 partner companies. They have been working on improving their products for this trade show with the support of Japanese experts until just before the exhibition. This was our first trade show since the pandemic and the attendance surpassed our expectations. We received 17 orders from trade show buyers, a record number for us!
Our project will continue to facilitate business opportunities between our partner companies in Ethiopia and global buyers.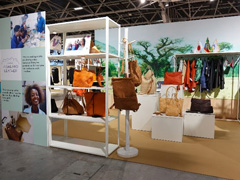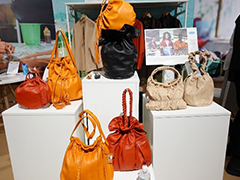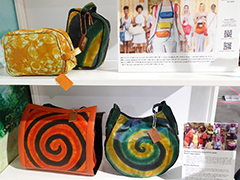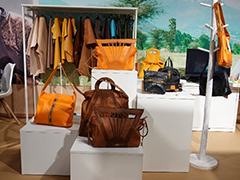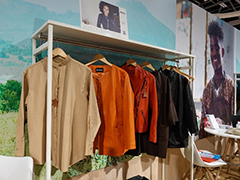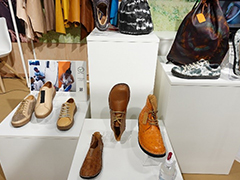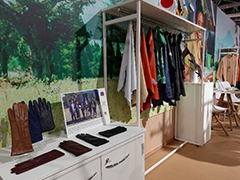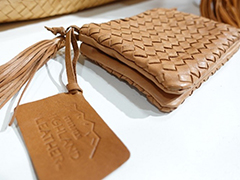 EHL brand tag made from scrap leather.