In June, workshops were held by JICA's KAIZEN Advisor on improving hospital management using the 5S (KAIZEN management system) at 3 pilot hospitals in Addis Ababa.
5S stands for Sort, Set in order, Shine, Standardize, and Sustain, and 5S activities lead to a cleaner and more efficient work environment. KAIZEN, which means "change for the better" in Japanese, is a team-based continuous problem solving activity to improve work process for increased productivity, quality and safety.
Total Quality Management (TQM) is a state in which KAIZEN activities are continuously being implemented in all departments and the leaders are able to make evidence-based decisions thereby optimizing the organization's management.
JICA continues to support partner countries in improving quality of healthcare and efficiency through application of the 5S-KAIZEN-TQM approach.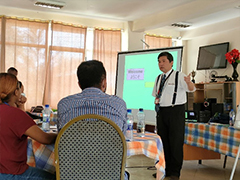 Pro.Handa, an expert in 5S-KAIZEN-TQM, explaining the management system to staff at one of the pilot hospitals.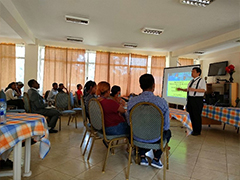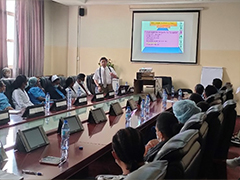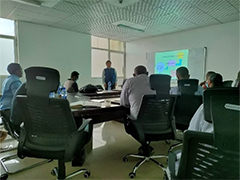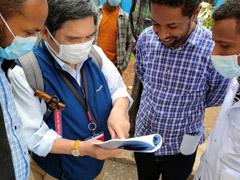 Pro.Handa and hospital staff are looking at a textbook and talking about 5S-KAIZEN-TQM