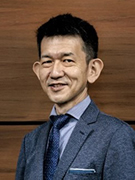 Nepal and Japan share a long history of friendship. After the two countries established diplomatic relations in 1956, Government of Japan extended various assistance to Nepal in which JICA is the implementing agency of Official development Assistance (ODA) of Japan.
The distinctive feature of JICA's assistance towards Nepal is its wide coverage ranging from transport, energy, water and sanitation, to education, health, peace building, governance and agriculture aiming to support Nepal's development in a comprehensive manner. Another feature of JICA is its various schemes such as loan financing, grant assistance, technical cooperation and volunteer program. In particular, Japanese experts and volunteers helped a lot in promoting friendship and trust among people by working closely with Nepalese counterparts at the grassroots level. Training program also contributed greatly in strengthening mutual understanding between people of both the countries.
Early and strong recovery and reconstruction from the disaster brought by the great earthquake that struck Nepal on April 25, 2015 is the most urgent area where JICA is extending its support based on the Build Back Better (BBB) concept. JICA also is working towards lasting peace and democracy in Nepal which is indicated by promulgation of the new constitution.
In order to realize our vision " Leading the World with Trust", JICA Nepal will continue to take lead in building strong bond with Nepal by providing maximum support to Nepali people and the government for sustainable peace and prosperity.
Ms. ASAKUMA Yumiko
Chief Representative
JICA Nepal Office