On 6th June 2019 first Farmers' Market was established in Timor-Plaza and the opening ceremony was attended by the Minister of MAF, his Excellency Mr. Joaquim Gusmão Martins, the Ambassador of Japan, his Honorable Mr. Hiroshi Minami, representative of the JICA Timor-Leste Office, Mr. Nagaishi Masafumi, MAF directors and members of associations and private sectors which supplied their products to the farmers market.
According to Minister of MAF, Mr. Joaquim, through creating the Farmers' Market, the government is bringing the market closer to farmers. Therefore, he asked them to take a business chance to sell their agricultural products and improve their incomes.
Ambassador of Japan, Mr. Minami said that JICA has been supporting rice production for a long time because agriculture is one of the important industries in Timor-Leste. He believes that the demand for local products particularly domestic rice will increase through this Farmers' Market.
Both MAF and JICA will continue to provide technical assistance to farmers' association groups who are the suppliers themselves to maintain the stock and provide good quality products to the Farmers' Market so that its sustainability will be sustained for the long run.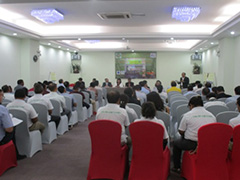 The opening ceremony of the Farmers' Market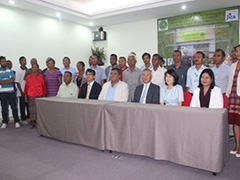 The opening ceremony of the Farmers' Market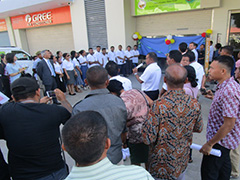 Official opening of the Farmers' Market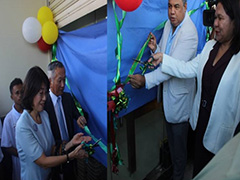 Minister of MAP, Mr. Joaquim and Ambassador of Japan, Mr. Minami cutting ribbon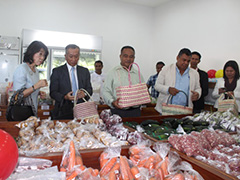 Customers buying agricultural products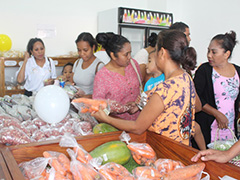 Customers buying agricultural products