The PRTR pilot received good collaboration from the industry sector. As of September 2014, nearly 200 industrial facilities were participating in PRTR reporting on a voluntary basis. The success of such a large number of reports could not be achieved without the hard work of the people in the field. Those members the PRTR team most appreciated are the staff of Provincial Industrial Office (PIO) and the staff of each IEAT office. We all give thanks to them!
Industrial Estates
1. Hemaraj East (Map Ta Phut), Mr. Tawatsak Kerdmanee, Technician 8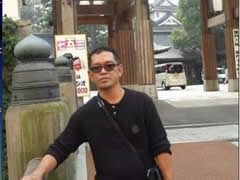 "The PRTR pilot project can provide a benefit to IEAT in planning chemical management for accident protection. Also, it is another transparent way for factories to communicate with local people"
2. Map Ta Phut, Ms. Issariya Sangcharoen, Scientist 7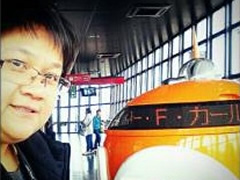 "In fact, PRTR is voluntary. But it is getting active response from the plant manager club in the Map Ta Phut complex. I think we are implementing the right way. Hopefully, PRTR system can be sustainable in Thailand"
3. Amata City Industrial Estate, Mr. Apichart Sektheera, Engineer 8
"It is very challenging to implement in Amata City Industrial Estate. It is a new industrial area with chemical management policy. However, we get good cooperation from local factories here. I am definitely sure, it is a good beginning step of PRTR in Thailand"
4. Map Ta Phut Industrial Estate, Mr. Assarin Laosirilurchakai, Engineer 9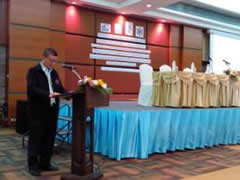 "PRTR is a basic tool for planning management to reduce emission on a voluntary basis in the Map Ta Phut area. It conforms to IEAT Map Ta Phut policy. I think it is not easy to implement in Thailand, but I am waiting to see the upcoming achievement"
5. Map Ta Phut Industrial Port, Ms. Juraisri Chaisri, Scientist 8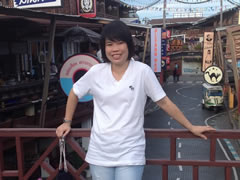 "My duty under the PRTR pilot project in Thailand is to support the
industrial port section in the Map Ta Phut area. In the beginning, I expected to get 100% reporting from industry under the PRTR criteria. Finally, my expectation is coming true!"
Provincial Industry Office
Mr. Rewat Jeeramaneemai, Engineer, Operational level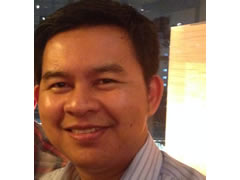 "It is a good opportunity for Rayong Provincial Office (PIO) to join an international cooperation project. We have obtained new knowledge of the PRTR system, which is an international tool of OECD countries. I am very excited; its development is ongoing in Thailand."