In the 3rd International Conference of Asian Environmental Chemistry 2014 held from 24 to 26 November 2014 at the Convention Center of the Chulabhorn Research Institute in Bangkok, 4 members of the PRTR Project team and 2 colleagues from the private sector (SCG and PTT), together with an officer from the Ministry of Environment, Japan, made presentations on PRTR activities at the special session titled "JICA 1 Session - PRTR", chaired by Dr. Noriyuki SUZUKI from National Institute for Environmental Studies, Japan.
The program of the PRTR Session was as follows:
Date: 24 November, 2014, 10:15 – 12:00, 15:15 – 16:00
Overview of PRTR systems in OECD countries and Japan's cooperation project in Thailand (Motoo KANEKO, MOE, Japan)
Overview of the Implementation of Pilot PRTR System in Thailand (Teeraporn Wiriwutikorn and Aram Bhandhuwanna, PCD, Thailand)
Approach to Point Sources: Now and Future (Jariya Sukhapan, IEAT, Thailand)
Approach to control and manage Non-Point Sources pollution in Thailand (Ittipol Pawarmart, PCD, Thailand)
Approach to estimate emission and transfer of pollutants from small industries (non-point source) (Sirakarn Leungsakul, DIW, Thailand)
PRTR Implementation and reduction in SCG Chemicals (Worachai Puvisitkul, SCG Chemicals, Thailand)
PRTR Implementation in PTT Global Chemical (Somchit Nilthanom, PTT Global Chemical, Thailand)
The PRTR session enabled the audience from governments, universities, research institutes and private sectors as well as those involved in the project to understand well the current states of the PRTR project through presentations and Q&A. The collaborative presentations with the governments and private sectors could gave the audience a strong impression that the PRTR project is going well under a good cooperative relationship between stakeholders. The audience was reminded that new Thai methodologies are incorporated in some parts. This session sought to enhance the quality of activities for PRTR pilot implementation at the final stage.
The ICAEC2014 information can be found at: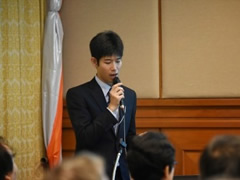 1. Mr. KANEKO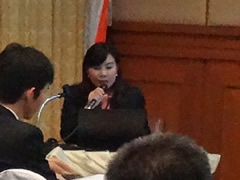 2. Ms. Teeraporn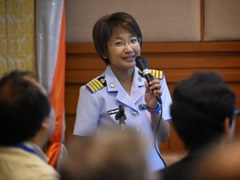 3. Ms. Jariya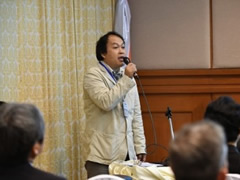 4. Mr. Ittipol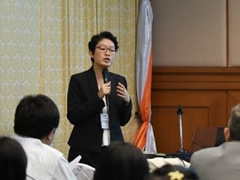 5. Ms. Sirakarn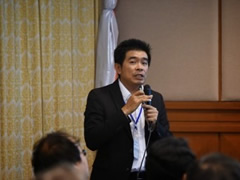 6. Mr. Worachai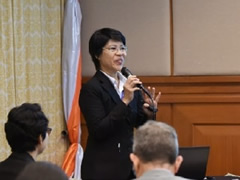 7. Ms. Somchit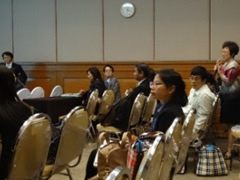 Question from the floor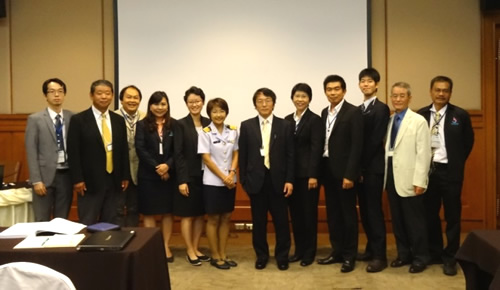 Speakers, members of PRTR project with a chairperson