A task force meeting for risk communication promotion was organized at Map Ta Phut Industrial Estate Office on June 24th, 2015, with a total of 16 members participating. The meeting was chaired by Mr. Arthit Laieddee, Director of Rayong Provincial Office of National Resources and Environment. During the meeting, Dr. Chayawee Wangcharoenrung, PCD, presented to the task force members a PRTR work summary for the pilot project in Rayong province. After the presentation, the members had a discussion and provided suggestions for the sustainability of the PRTR system.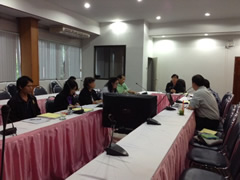 Mr. Arthit Laieddee chaired the meeting.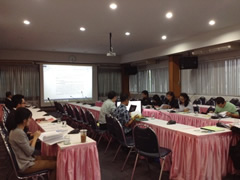 The members reviewed PRTR data book.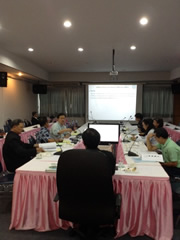 Dr. Chayawee Wangcharoenrung presented a PRTR work summary.