Japan International Cooperation Agency (JICA) celebrate the 40th anniversary of the dispatching of Japan Overseas Cooperation Volunteers (JOCV) to the Solomon Islands this year. As part of celebration, some stories of past JOCVs will be shared in the Solomon Star. The second author is Ms. Sakiko Takeuchi who has worked as a nurse in Isabel Province from 1991 to 1993.
* The public event for celebrating 40th anniversary of JOCV dispatchment will be conducted on 20th July at the National Art Gallery. The detailed information will be announced.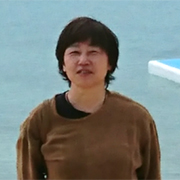 Author Profile No.2
Sakiko Takeuchi
Sakiko has worked as a nurse at Provincial Hospital in Buala from 1991 to 1993(working for 3 months at clinic in Kolomola in central part of Isabel within the duration). After working as JOCV in the Solomon Islands, she worked in Bhutan as Medical Coordinator under JICA and lived in four other countries. She has worked in various nursing field while she stays in Japan and currently working at rehabilitation hospital in Tokyo, Japan.
Title
"My second home country, Solomon Islands!"
Body
Dear my friends in S.I.
I remember some babies who were named Saki. I can't forget one old woman who asked me to take her from Kolomola to Buala by eight hours boat trip for a better treatment at big hospital, although she passed away three days after we reached at Buala. I remember that I could 't reach Japanese soldier's grave for my severe foot damages, when I crossed Isabel Island from Buala to Kolotuvi with two friends and on the way to return, one man asked me to come and pray for him. I remember the No.1 taste of ten pineapples for my thirsty body at Hageuru. I remember that I used to dance with people in Buala village every Friday. I remember your smiles and sincerities. I remember the sound of wave, rainfall and coconut's leaves singing there.
Then I will not forget all my friends there.
Especially much appreciate my friends: Agatha, Ellen, Sandra, Ben, Rebecca, Veronica, and other many Isabel's mates, and VSO volunteers: Ulla, Peter, and Ditheard, JOCV members: Tokuro, Dixon, Sera, Hilda, Kasai, Kyoji, Naoyuki so on.
Keep on living together, even though we separate to live far away. God blessim iufala!
Saki in Tokyo