Haruka HIRANO
Batch 2017-1
Primary School Education
Halo lo yufala evriwan (hello everyone!). My name is Haruka Hirano. I came to Vanuatu in 2017 through the JICA Volunteer program and my contract will finish soon in July 2019. I worked at Banban Coolidge Center School as a primary school teacher.
My workplace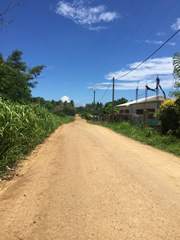 Banban School is located in the suburb of Luganville town on Santo island which is 200km north-west from Port Vila, the capital city of Vanuatu. Banban school is an English school; There are three official languages in Vanuatu, English, Bislama and French and the students can choose what language school they want to enroll in. There are approximately 800 students in 20 classes with approximately 35-50 students in each class. Banban is a very big village and fairly far from town. I am the only foreigner living in this village so everyone knows me and are my friends.
My activity
My main responsibility is teaching mathematics, and introducing music to students, collaborating with teachers.
Students do not have their own textbook. Even teachers have to share the old textbook with other classes sometime. The situation has been getting better little by little, but the teachers have not still understood all the contents in the textbook, and have not been confident when teaching mathematics to the students.

One of my biggest concerns is the lack of encouragement amongst students, teachers and parents. They do not praise one another even when they make achievements but usually criticize and mock someone making mistakes. Students were always scolded and whipped by teachers but they were never praised even when they did well. I believed that this negative custom in education should be changed. I started to first praise good points of the teachers in the feedback after each lesson.
As time goes by the teachers has grown to be confident little by little as a result of frequent positive feedbacks and that brought other positive effects in their class. The domino effect has begun to change the negative education culture. The teachers praise and encourage their students, and then the students in turn stop mocking at each other's mistakes. The students study well and the atmosphere gets quite better in the class. I am very delighted with their growth, and hope their improvements is still going on.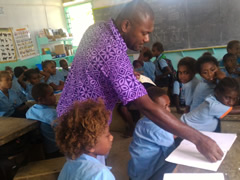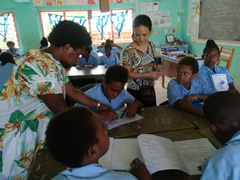 Happy country Vanuatu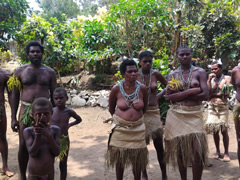 Vanuatu is often ranked as "the happiest country in the world". I can understand this, spending two years for living here.
Everyone I met in Vanuatu looks so happy and satisfied with their daily life even though they are economically very poor, wearing t-shirts with many holes and no shoes. I also enjoyed luckily the opportunities to visit beautiful beaches, fresh water springs, native bungee jumping, traditional villages and local people. I really appreciate the environment and the people in this country. I was always supported by them, and able to experience a variety of challenges, surrounded by their smiles. I am very thankful and I want to share what I learnt and experienced in Vanuatu to people in Japan in the future.