Empowering Startups: IT Sector Key to Ukraine's Recovery and Reconstruction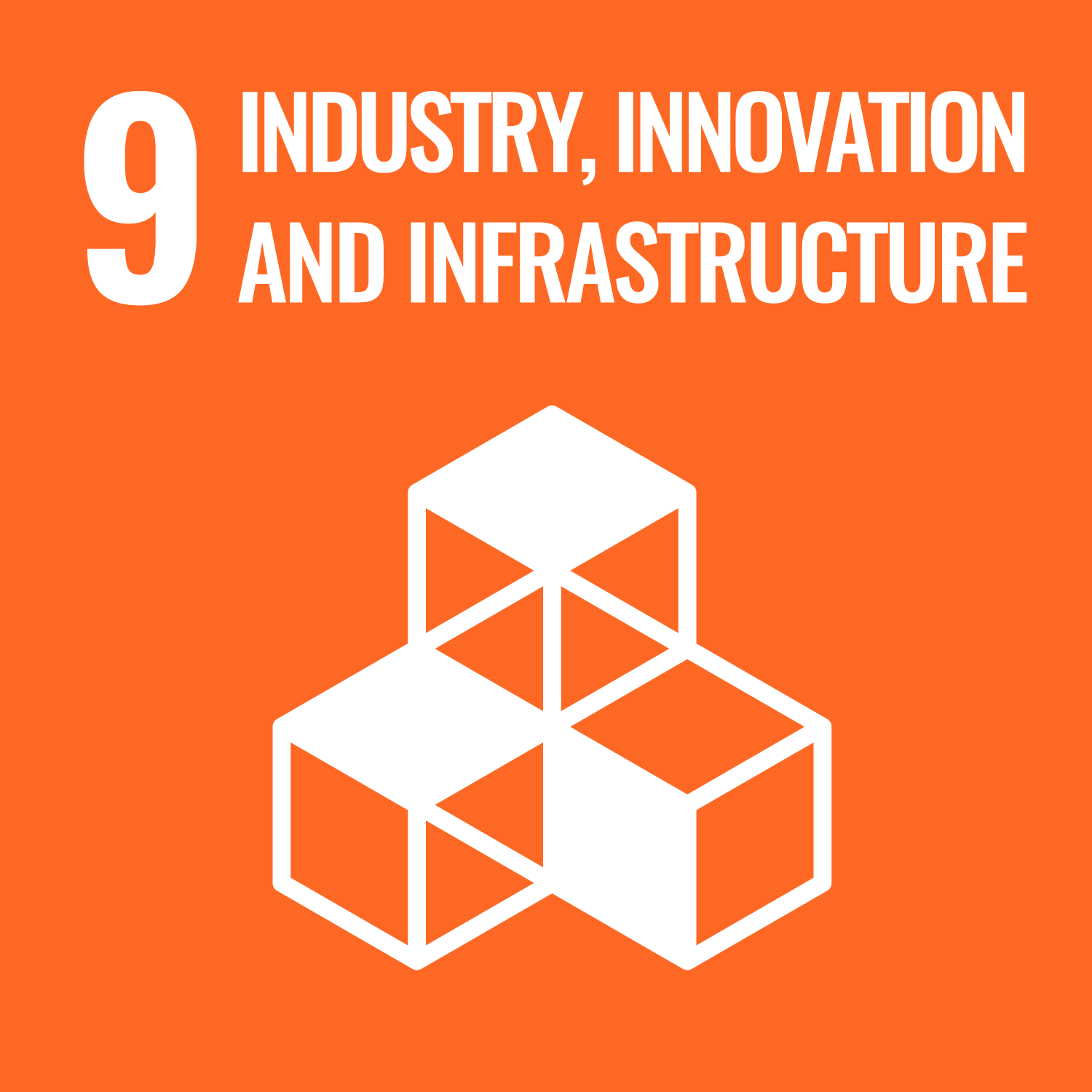 2023.07.07
Ukraine is an IT powerhouse that boasts a large pool of talented professionals. In fact, IT startups have continued to grow through friendly competition even since the Russian invasion started. JICA began supporting Ukrainian startups in January 2022, but this effort was interrupted the following month when the Russian invasion began. After a hiatus that lasted over a year, JICA resumed its activities in April of 2023. JICA held a pitch event in May 2023 that portrayed the resilience of the Ukrainian entrepreneurs who have been continuing their businesses with a vision for the future of their country, despite the challenging circumstances.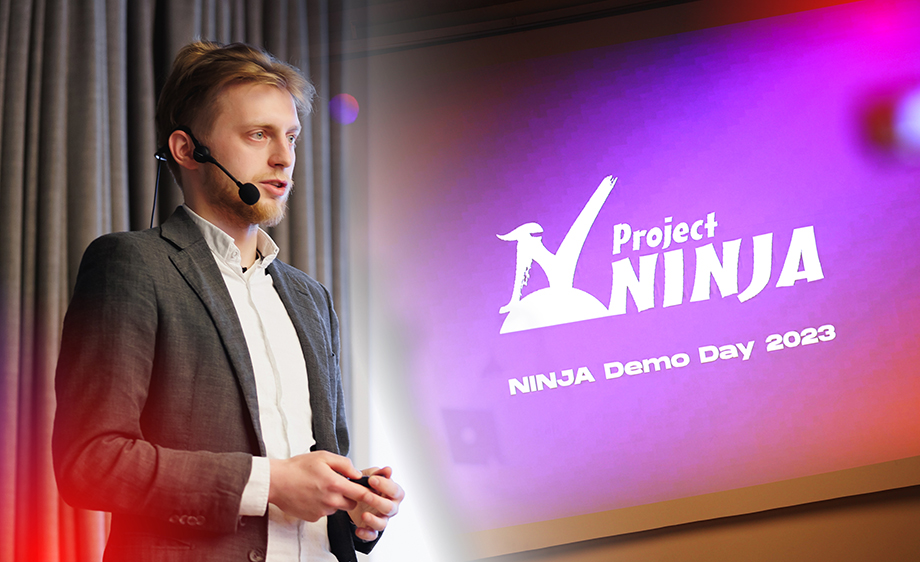 Ukraine, One of Europe's Leading IT Countries
Ukraine's IT sector has gained substantial attention recently. It was ranked among the top 30 global "startup ecosystems"—a term referring to an environment in which startups are created and developed through a network of investors, universities, public institutions, and large companies. The secret behind the sector's growth is the government's proactive efforts in promoting the IT industry and the improvement of STEM programs in higher education. These have resulted in the creation of a large pool of highly skilled IT professionals. The IT workforce, currently estimated at 2.4 million, is estimated to increase further to 4.5 million by 2024.

There are already four unicorn companies (unlisted companies with a valuation of $1 billion or more) that have emerged from Ukraine, including Grammarly, an AI-based English-correction software company. According to the National Bank of Ukraine and the Ministry of Digital Transformation, the export value of IT software services in the first half of 2022 reached $3.74 billion, a strong growth of 23 percent over the same period last year. This was despite a 30-percent decrease in the country's GDP as a result of the war with Russia.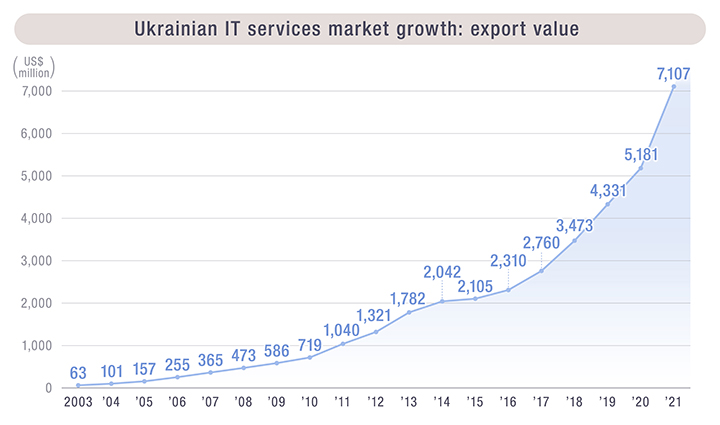 Source: World Bank data.
NINJA Program Resumes Following Invasion Hiatus
In January 2022, JICA launched Project NINJA (Next Innovation with Japan) in Ukraine. Its aim is to foster the growth of Ukrainian IT startups and promote employment opportunities. The program seeks to accelerate the growth of startups through support activities such as job interviews and workshops. Acceleration programs were conducted for six IT startups, chosen through a rigorous selection process from among 54 applicants. In the program, the companies received guidance as their business operations were refined over the course of about 12 weeks. Each company was assigned a dedicated mentor who advised and supported them to strengthen their management capabilities and refine their business plans, as well as helping them match with compatible companies and promote investment.

While being advised by the mentors, the startups were working hard for the "pitch event," an opportunity to attract investors to their business as well as for fundraising and enhancing awareness. However, the program was suspended because Russia launched its invasion of Ukraine. A little over a year later, the long-awaited pitch event was finally held in May 2023. The event showcased the presentations of the entrepreneurs who had remained positive in the face of difficult circumstances.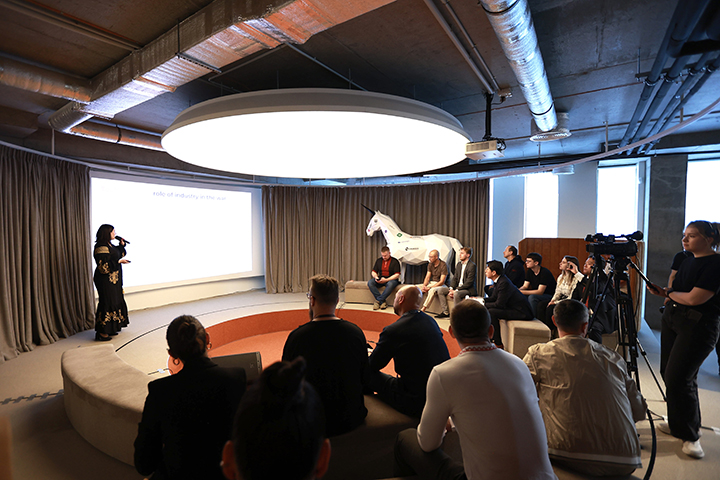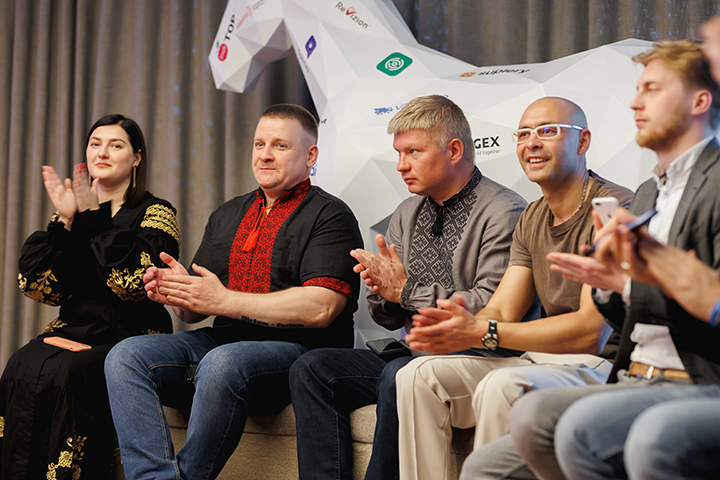 The pitch event held in the capital city of Kyiv, conducted in hybrid format with online elements.
Utilizing the Program's Knowledge and Network
Vova Shevchuk is the founder of MISU, a medical IT startup, and a participant in the program. "In addition to refining our business operations, the NINJA program taught us the entrepreneurial mindset and approach," he says. "It taught us the importance of leadership, never giving up in any situation, and being committed to improving your own company's technology and services."

Shevchuk's MISU developed an application that uses AI to monitor health statuses and detect early signs of heart disease. Using a wristwatch equipped with this app, serious events related to heart disease can be predicted at an early stage, allowing individuals to receive prompt and appropriate medical care. In case there is no response from the wearer, it can also communicate emergency notifications to healthcare professionals who can provide life-saving measures.

Heart-related diseases are one of the leading causes of deaths worldwide. Mental health issues that can cause heart disease are particularly prominent in Ukraine, and Vova, who studied applied mathematics at university, developed this app to help people stay healthier. Currently, the MISU app is available on smartwatches such as the Apple Watch and is being used in healthcare institutions in Ukraine and Poland.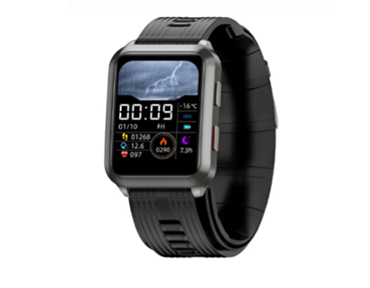 The MISU app being used on a smartwatch. The app alerts users to possible health issues and encourages them to seek medical attention.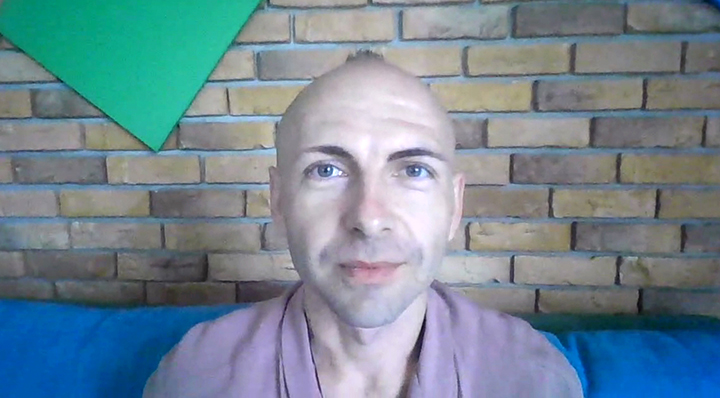 Vova Shevchuk, founder of MISU, was interviewed online from the capital city of Kyiv.
MISU's team members remain based in Ukraine where they continue operating their business. One day, while taking part in an online meeting with JICA during the NINJA program's hiatus, an air raid alarm went off, abruptly ending the meeting. Despite the constant uncertainty and threat of missile strikes, Shevchuk maintains a positive outlook. "Startups that continue their businesses with passion and sustain their growth are a major force in supporting the country's economy," he says. In April of this year, the company was named one of the top 12 wearable-technology startups in Europe.

Shevchuk aims to pursue his dream of business expansion not only in Europe but also in Asia and specifically Japan by leveraging the network he developed through the NINJA program. "We want everyone to use the MISU app to monitor their health status every day so that they can live happier, healthier, and longer lives," he says.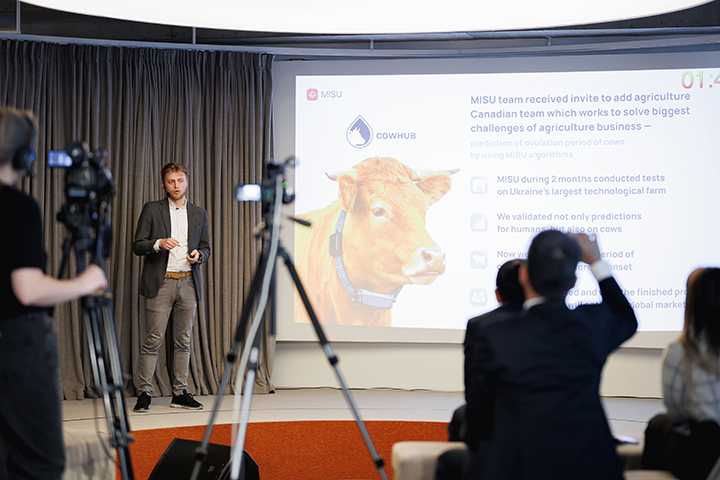 MISU's presentation at the pitch event held in May.
The other five companies that participated in the NINJA program are also developing unique businesses. Among the initiatives are one that uses AI to develop video content marketing services and provides a platform for investors and music enthusiasts to invest in Ukrainian music. After the presentations at the pitch event, representatives from the sovereign wealth fund and startup-supporting organizations expressed enthusiasm for the potential growth of these businesses both domestically and internationally.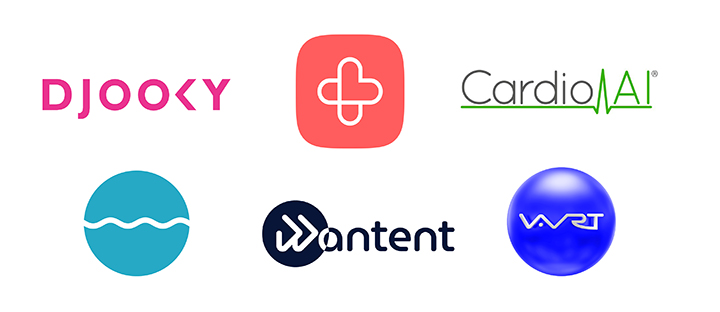 Six companies participated in the pitch event. Clockwise from top left: Djooky, MISU, Cardio.AI, V-Art, Wantent, Pleso Therapy.
Following is the link for the video of the pitch event (5-min. presentations from each company begin after the 50-min. mark): NINJA DEMO DAY 2023 Video (external link)
A Collaborative Partnership with Japan for the Recovery and Reconstruction of Ukraine
Startups participating in the NINJA program continued operations during the program's hiatus, providing free services to Ukrainian citizens while expanding internationally. One of the mentors who participated noted that, "While Ukrainian startups possess highly unique technologies, there is room for improvement in areas such as market development." It is reasonable to conclude that the program's personalized consultations played a pivotal role in driving the business expansion of each company. The program clearly showed that each startup had a strong belief: the IT sector will be the backbone of the country's future recovery, reconstruction, and economic development, and that they will play a major role.

Some startups are highly aspirational when it comes to expanding their businesses in Japan and other Asian countries. In this case, mutual understanding and interaction will be necessary for collaboration that requires advisors and intermediaries. Furthermore, fundraising is one of the mounting issues to be addressed. According to a survey by Ukraine's government startup support agency, 90 percent of the startups surveyed reported a need for financial support.

For Japanese society and businesses, given the country's concerns over a future shortage of IT professionals, collaborating with rapidly growing Ukrainian startups could possibly be seen as a win-win situation.

JICA will continue supporting Ukraine's efforts to build a resilient nation through a comprehensive and multifaceted assistance agenda that goes beyond wartime and postwar recovery and reconstruction.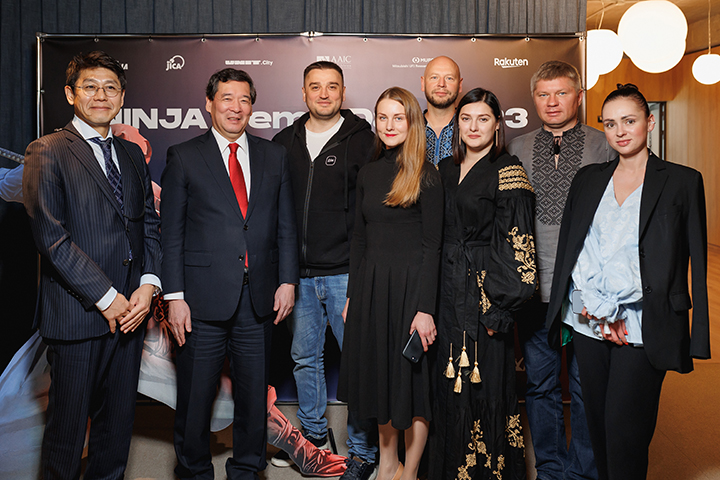 Commemorative photo of the participants after the pitch event. From left to right: Counsellor Tanaka Kotaro of the Embassy of Japan in Ukraine, Minister-Counsellor Iijima Yasumasa of the Embassy of Japan in Ukraine, and Deputy Minister Oleksandr Bornyakov of the Digital Transformation of Ukraine.