"Asianization of Asia" in Higher Education
An Interview with JICA-RI Visiting Fellow Kazuo Kuroda on Asia's Regional Integration and University Partnerships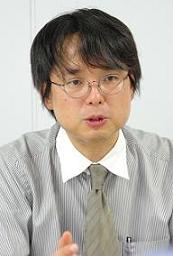 Since October 2008, JICA-RI visiting fellow and Waseda University professor, Kazuo Kuroda and JICA-RI research fellow, Takako Yuki have examined the current status of cross-border activities in East Asian higher education, with specific focus on their effectiveness and impacts over the regional integration. They recently presented their findings at the Comparative International Education Society (CIES) Conference in Canada, where they attracted much attention from international researchers. The research project is now in its final phase as both Kuroda and Yuki are hard at work, preparing for the release of multiple working papers. In this interview, we asked visiting fellow Kuroda about the outcome of this research, and the future directions and expectations for development assistance in the field of education —particularly higher education— of developing countries.
Findings from the Survey on 300 Leading Universities in East Asia
Not only is interdependency within the East Asian region prevalent in the socio-economy, but it also appears to be confirmed in cross-border activities associated with higher education such as in student exchange programs. However, there are still very few empirical analyses on the socio-economic effects of increased cross-border activities in this field.
The discussion on Asian regional integration and the establishment of East Asian Community (EAC) has existed for a while. But, ever since the First East Asian Summit in 2005, the debate has become active in a multilayered context. In the backdrop of the growing emphasis on East Asian integration, there is a call for a new framework that allows smooth and sound development of the de facto economic integration -- something that's a highly interdependent and united form of economic development.
Along with keywords like "East Asianization of East Asia" and "Asianization of Asia," Asia's economy has experienced a shift from reliance on the U.S. and the areas outside of Asia to interdependency within the region. For example, China is now Japan's biggest trade partner and this sort of phenomenon can be observed throughout East Asia.
For studies on this economic trend, researchers could empirically analyze by studying previous trends and direct investment flows. However, our research focuses on in what sort of framework human resources cultivation and higher education in East Asia should develop, from the perspectives of regional integration. There have been very few evidence-based studies on this issue, which comes as no surprise since it is a difficult field to conduct empirical analyses. In the beginning, we started out by collecting existing data and attempted to analyze it as much as possible. For instance, to examine the phenomena like "East Asianization of East Asia" -- which is already proven in the economic filed --, we used UNESCO's statistics to look into the mobility of foreign students and the number of cross-border degree programs based on international institutional agreements/partnerships. But, so many things were left uncovered. Therefore we decided to launch a comprehensive survey of 300 leading universities in Asia to examine the universities' take on the internationalization of higher education.
What were the main objectives and results of the survey?
The main questions of the survey were: (1) Reasons for and rationale behind internationalization; (2) Types of cross-border activities (e.g., foreign student interaction, research collaboration, cross-border degree programs); and (3) Regional preferences of partners. The survey questionnaire also asked about any changes experienced regarding the above three points over time (from past, present, and future).
We first learned that leading universities in Southeast Asia understand the importance of cooperation and interaction with other universities within the same region, and are already collaborating actively. Southeast Asia is increasing its presence as a sub-region and principal universities there recognize that. Interestingly enough, we can observe the same phenomenon in Northeast Asia - Japan, China and South Korea - as well. The Japan-China-South Korea Trilateral Summit was born out of the ASEAN+3 structure, and things are functioning very smoothly. Ministry-level frameworks, for example, are being firmly formed among the three countries. The strong relations of Japan, China and Korea are not limited to economic aspects; it is likewise in the field of education. The largest proportion of international students (including language students) in each of these three countries comes from other Northeast Asian countries. For example, Korean students account for the largest proportion of international students in China, followed by Japanese. Also, Japan and Korea host more Northeast Asian students than those from any other regions. You might be surprised to know that Japan sends so many students to China, but as a matter of fact, China is the second largest host country for Japanese students after the U.S. These three countries are important partners to each other now, as it is true with leading universities in the region which are moving a pilot program called "Campus Asia" *[see the note below] ahead.
Meanwhile, our survey revealed that Northeast Asia and Southeast Asia are beginning to recognize each other as increasingly important partners as well and that is evident at levels as high as ministry and government. Consequently, in developing an EAC-like framework that integrates the two sub-regions, we can now tell that an idea of "ASEAN+3" would be functional as a compatible next step.
Still, Northeast Asia's ties with North America are particularly strong. If so, appropriate policy structure is crucial for North America's higher education to be officially linked to the framework being formed in East Asia. At the same time, the sub-region of Australia and New Zealand is considered essential in the higher education framework in Asia, and it will be a major agenda how to include them in the formation. In any case, we were able to empirically present a direction for functional regional cooperation, and that was one of the most interesting outcomes from this research.
*NOTE: Campus Asia (Collective Action for the Mobility Program of University Students) is a trilateral educational program to facilitate student mobility and to promote academic exchange and foster human resources among Japan, China and South Korea. It is an effort to develop a common framework of things like credit transfers, grades management, and collaborative degree programs between the universities of the three countries. Japan proposed this idea at the Japan-China-Korea trilateral summit in October 2009 and three countries agreed in April 2010.

Expansion of Cross-border Collaborative Degree Programs in Asia
In your policy brief, you mentioned the harmonization of regional higher education and the establishment of quality assurance systems.
The internationalization of higher education in Asia is often connected with the concept of "marketization." However, partly because our targeted institutions are leading universities, many pointed out that this trend of internationalization can contribute to assurance or improvement of academic quality and research excellence. The importance of traditional cross-border activities, such as foreign student interactions, inter-institutional agreements, and research collaboration, are certainly acknowledged. Yet, there is a growing interest in innovative ways of cooperation like cross-border degree programs and the use of ICT for cross-border education. In particular, cross-border collaborative degree programs are expanding with an astonishing speed in Asia.
Cross-border collaboration with leading universities in the U.S., Europe and Oceania have taken an "imported studies" approach in the past, where local Asian schools were used as "rental spaces" for cross-border activities. But more universities are pursuing cross-border degree programs and collaborating in higher education, based on university partnerships. For our survey, out of selected 1,000 cross-boarder programs, we received results on about 250 and are closely examining now. By analyzing the results, we aim to project a future direction for cross-border collaborative degree programs. Also we attempt to theoretically prove by clarifying the risks and issues (e.g., the issue of academic quality) of these programs and examining whether universities are headed towards a true partnership.
The Role of ODA in Building an Intellectual Framework
How do you evaluate the role of Japan's ODA in higher education?
With ODA, Japan has ambitiously incorporated new methods of assistance and cooperated in human resource development. The twinning program with Malaysia called Higher Education Loan Projects (HELP) and assistance for the Double Degree Program between the University of Indonesia and Kobe University are two examples. One of the most outstanding cases is the assistance for the ASEAN University Network/Southeast Asia Engineering Education Development Network (AUN/SEED-Net). The AUN/SEED-Net is Japan's highly acclaimed pioneer program that aims to establish a network of higher education as a form of regional "public goods."
Development assistance in the field of higher education has always been infrastructure-based, with more priority on building campuses and delivering educational equipments. But this approach does not ensure sustainability, and thus emerged the concept of creating "regional public goods." The AUN/SEED Net is precisely ground-breaking in the way that it built a framework of higher education as a form of regional public goods. The innovative assistance for the establishment of this framework gives me hope in the future of Japan's ODA.
Meanwhile, it is difficult for Japan to expand the scale of development assistance for the time being. But instead of giving up just because we lack the funds, we can invest small in creating a regional public-goods framework and draw a massive impact. Especially in Asian countries, the ratio of ODA is shrinking while the flow of private funds is expanding. In this context, the most genuine role of ODA is to strategically invest in the creation of intellectual frameworks. This approach is crucial if Japan continues to maintain its leadership. I also believe that the establishment of a regional higher education framework would only be possible if it is based on the excellence of Japan's higher education, which is already a valuable public goods of Asia.
Which of the new ODA schemes in the field of human resource development and education do you expect to grow?
I would say expansion of Japanese ODA loans is strongly required. Japanese ODA loans have been notably effective in the field of higher education, but have almost never been utilized in primary education. International organizations like the World Bank are strengthening its efforts in primary/secondary education. The World Bank is specifically focusing on the profitability of this sector and has even placed priority on granting loans. It might be a little old to bring up the merger of JICA and JBIC, but JICA has extensive experience in technical cooperation for primary/secondary education, while former JBIC has an accumulation of achievements in higher education. What I expected most from the merger was actually the active application of loans in primary/secondary education. There have been a couple of emerging projects in a country like Indonesia, I believe they can be developed more aggressively as there is clearly enough room for them.
In this case, sector-based assistance like "educational sector loans" is most likely to be effective. It has already been proven that the development of the education sector leads to economic growth in countries with a stable macro economy. This ensures the repayment of loans. Japan's education sector is supported by the working budget and development budget. The proportion of the working budget is extraordinarily high in this sector, which makes it more unhealthy. There are limitations as to what new values a small development budget can create; therefore, I believe that a budget-support-based scheme would be more effective for the education sector.
Preparing for the Release of Working Papers
You have recently presented research findings at the Comparative International Education Society (CIES) Conference in Canada. Please tell us about the conference and the future prospects of your research activities.
The CIES Conference, held in Montreal, Canada, which attracts around 1,200 education experts worldwide each year, is the largest academic conference that covers educational issues related to developing countries. Research fellow Yuki and I made presentations in two higher education sessions. In the first session, we shared the analysis from the survey results collected from 300 leading universities in East Asia, about the universities' perceptions of partner region in cross-border interregional programs. For the second session, we presented the survey results of the cross-border collaborative higher education degree programs at the target universities, with specific focus on the expected outcomes and the risks associated with those programs. We noticed there was high level of interest among international researchers and received many comments and questions from researchers examining similar schemes in other regions.
The research project is currently in its final phase. By looking into comments given to us during the conference, we are now editing and revising our working papers to prepare for their release.