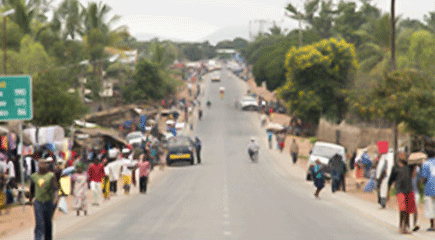 Economic Growth and Poverty Reduction
There are still many impoverished people in the world, and poverty reduction remains a fundamental development challenge. In addition, some countries that have achieved a certain level of development are faced with the problem of disparities and delays in social development, and thus it is necessary to achieve not only quantitative economic growth but also quality growth with inclusiveness, sustainability and resilience.

This research cluster is systematizing the concept of quality growth as a theoretical pillar in international discussions, and analyzing the socioeconomic effects of infrastructure projects, one of Japan's major assistance projects for developing countries. In addition, we conduct research on the financial conditions that have a major impact on the domestic economy and the lives of people and provide empirical analyses of agricultural assistance that contribute to further growth and poverty reduction in African countries. To clarify that policies and initiatives in developing countries are effective for economic growth and poverty reduction, we are also conducting evidence-based analysis comparing intervention and non-intervention.
Research Project (Ongoing)