Interview with JICA-RI Senior Research Fellow Yasunobu Okabe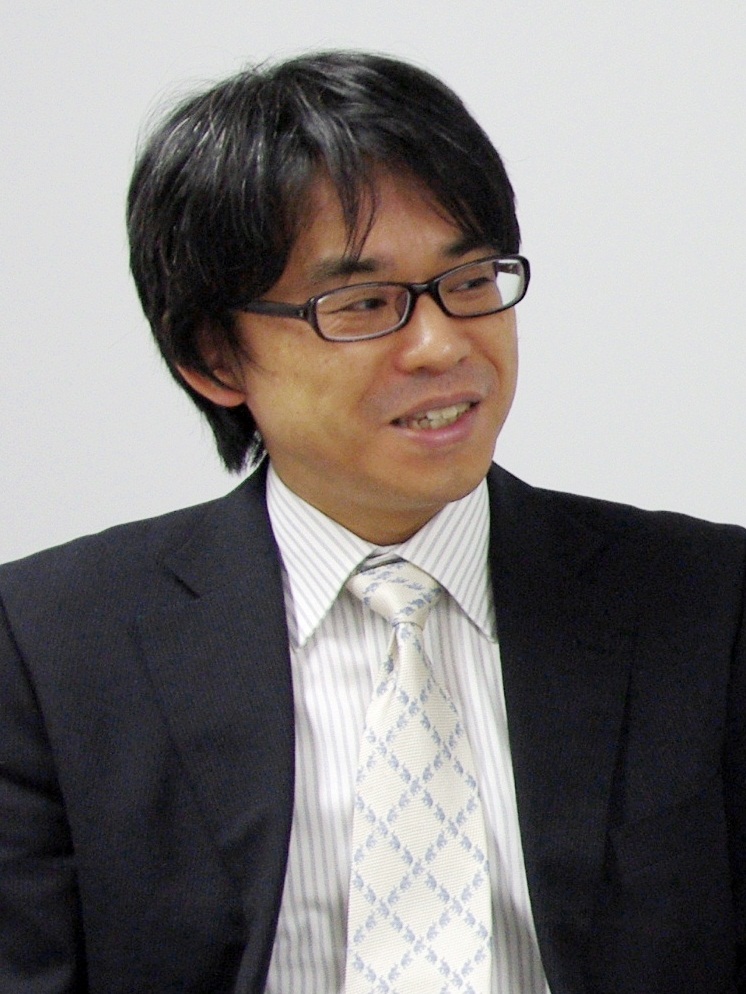 JICA-RI has been engaged in a research project on the Japan Overseas Cooperation Volunteers (JOCVs) from a variety of academic fields including anthropology, business administration, political science, and sociology. With this interdisciplinary approach, the project seeks to understand the international, societal, and historical roles of JOCVs along with considering how Japanese people should contribute to international society. It also aims to resolve policy issues—effective volunteer activities, the development of global human resources, and contributions to Japanese society by volunteers who returned home.
Interdisciplinary Study of Japan Overseas Cooperation Volunteers (JOCVs)

What led you to get interested in a theme of JOCV?
I am not a former JOCV member. I, however, started thinking about the study on JOCVs around 2011 because I thought that I should look into a JICA program in order to make use of my position at JICA-RI. At that time nobody at the Institute was conducting research on this subject, which I thought was a good timing to launch.
At the beginning, I guessed that looking through all the reports that JOCV members had submitted enabled me to come up with some good ideas. However, the total number of reports amounted to over 37,000. I found out that it will take more than five years even if I read 20 reports a day. So, I decided to involve researchers of the Institute.
Please tell us about how your idea developed into the current JICA-RI project.
I discussed with my colleagues including ex-JOCV members about the feasibility of the study, beyond reading the JOCVs' reports. They gave me a variety of ideas and views, and some of them showed their interest in joining the project. We, therefore, decided to organize a team at the Institute. The initial team had seven members, but currently eight including external researchers are working in the team. When the project was launched at the end of 2011, I stressed that JOCV program should be approached from diverse academic fields due to a multiple of aspects including human resource development and international exchange in addition to development assistance. This is why we call the project an "interdisciplinary study." While I work on the theme from a viewpoint of political science, others work in the eyes of anthropology, business administration, social research, and statistics.
What kind of topics does this research project cover?
The research on JOCVs has roughly two different approaches; one is at the micro-level where the research focuses on individual activities of JOCVs; the other is at the macro-level where it studies the JOCV program as a national institution or a project.
With the micro-level approach, a number of topics for JOCVs' activities can be listed. A few examples are such as: what individual members learned, and how and to what extent they could develop their capabilities; or what conditions are needed for the JOCVs in order to achieve positive outcomes in the field. Furthermore, what criteria should be used to assess their capabilities and the results of their activities is a difficult but important theme as well.
The scope of the micro-level approach is not limited to the assignment term of JOCV members. To follow up the fields where they found jobs or took academic paths after their return to Japan is a crucial topic for individual members as well as Japanese society. A great amount of attention has been also paid to the experiences and capabilities of ex-members because they have great potential to become global human resources—those who engage in the work abroad or at foreign business. This potentiality will eventually influence their further job opportunities.
On the other hand, the macro-level approach considers the JOCV program as an institution of international volunteer activities. To compare the program at the international level is a quite interesting theme, for example. Outside Japan, the US and the UK have traditionally promoted international volunteer programs, and South Korea likewise. Systematic comparison with those of other countries helps us understand the originality of the JOCV program as well as the common features among the programs.
It is also necessary to study the history of the JOCV that was launched in 1965, since an institution is often created through a historical factor in addition to rational and functional reasons.
Could you tell us your study area?
Personally interested in a macro approach, I am in charge of the research on international comparison as well as on the history of the JOCV program since its foundation. So far, I have studied the US Peace Corps and the Volunteer Service Overseas (VSO) of the UK with cooperation of research assistants, while in Asia I have researched cases of South Korea and Thailand. I am engaging in the history of the foundation, reading through diplomatic documents and materials.
I understand that you are conducting a survey for JOCV members. Could you elaborate it?
We are conducting a perception survey for JOCV members, using questionnaires. The survey had been planned before the research project was launched. All the team members shared their ideas, working out the questionnaires after the project's kickoff. We initially distributed printed survey questionnaires, but now we are conducting more than half of them on the website.
We set up three points of time: (1) before the dispatch to their respective host countries; (2) after about one-year at their post; and (3) upon their return to Japan. By asking the same members at three different points, we try to compare how individual members' perceptions and ideas changed over time. However, we will need more time and effort to collect full data at the three points, because their term of service is two years.
An on-going, large-scale survey like this is unprecedented and only JICA-RI makes it possible, I believe. The survey is originally meant for JOCV study, but all the team members hope that our study outcomes will be useful for the future JOCV program and individual JOCV members.
I appreciate the cooperation of the JOCV members who contributed to the survey. At the same time, I would like to ask target JOCV members for their future cooperation to our survey.