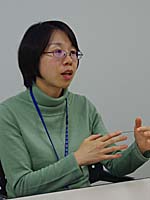 Peacebuilding: What you have learned through education cannot be taken away, even in conflict

Many contemporary violent conflicts are occurring in developing countries. In such conflicts, ordinary people have increasingly been exposed to severe violence, leading to growing civilian casualties. Responding to the situation, JICA has been working on peacebuilding, in such places as Afghanistan; Mindanao, the Philippines; northern Uganda; and South Sudan.

JICA Research Institute (JICA-RI) Research Fellow Sachiko Goto Kamidohzono is engaged in research on the themes of peacebuilding and human security. The research project "Human Security in Practice: East Asian Experiences," in which she has been working as a coordinator since 2013, is in its second phase. Since November 2015, she has also been taking part in the new research project "Obtaining a Second Chance: Education During and After Conflict." Kamidohzono worked as a peacebuilding and development practitioner in JICA for over a decade. We asked Kamidohzono about the purposes and backgrounds of the two projects and about the significance of doing research on peacebuilding.

Profile
As a JICA staff member, Kamidohzono worked at several departments, including the JICA Chugoku International Center (Hiroshima, Japan), the Human Development Department and the Afghanistan Office, before taking her current position in 2013.
Securing people's survival, livelihood and dignity in practice
- What are the purposes of "Human Security in Practice: East Asian Experiences," and what progress has there been?

"Human security" is a concept that has drawn attention internationally since being raised in the "Human Development Report" of the United Nations Development Program in 1994. The concept and its definition have widely been discussed since then, and some common understanding has taken shape over the last several years: "securing fundamental freedoms for everyone (freedom from fear, freedom from want, and freedom to live in dignity) by combining top-down protection and bottom-up empowerment." While the discussion of the concept has deepened, relatively little attention has been paid to how to put the concept into practice, or how to ensure human security on the ground when a crisis actually occurs that threatens people's survival, livelihood, and dignity - such as a violent conflict, a natural disaster or an infectious disease pandemic. Against this backdrop, we started this research project with the aim of filling the gap by exploring ways of further promoting the practice of human security on the ground.

The project began in 2013. The research is divided into two phases, and in the first phase, which focused on perceptions about human security in East Asian countries (the eight ASEAN countries plus China, Japan and South Korea), we analyzed - by reviewing policy documents and conducting key informant interviews - how human security is understood and what kinds of problems are recognized as a threat to human security in each of those 11 countries. JICA-RI working papers have already been published on 10 countries and the remaining one is to be published soon. In the second phase of the research, which is underway, we are studying concrete cases in which specific crises threatened human security, aiming to explore the practices that enable us to better cope with such downside risks when they actually emerge.

The cases include natural disasters, violent conflicts and infectious diseases, and all of them address three common research questions in order to make the case studies comparable.

One of the research questions is how to deal with crises that require actions beyond borders. For example, one of the cases we have selected is Cyclone Nargis, which hit Myanmar in 2008. It is said that the government was reluctant to accept assistance from outside the country at the beginning. On the other hand, the scale of the crisis was thought to be too huge for the government to address it alone. In our project, we expect to analyze what kind of response could be made in such a situation in order to ensure human security.

The second research question is how to make support provided by various stakeholders more comprehensive as a whole. Crisis situations that threaten human security are almost always caused by multiple factors entangled with each other in complex ways. We will analyze how we can realize comprehensive support irrespective of the differences among actors, such as those between humanitarian and development actors or governmental and private ones.

The third research question is about how to promote bottom-up empowerment in addition to top-down protection. That is because in actual practice, particularly in the practice of assistance, actions to address human insecurity tend to focus on "protecting" people from the top, and empowering their own capacity to deal with crisis situations by themselves, a critical aspect to ensure human security, is often paid less attention.

I expect the results of this research to serve as lessons for JICA as well as other actors to make their operations responding to human insecurity on the ground more effective. I also expect that we will be able to draw some lessons applicable not only to East Asia but also to other regions.
'A second chance' for people who lost education could play a key role for realizing durable peace
- What are the purposes of the new project "Obtaining a Second Chance: Education During and After Conflict"?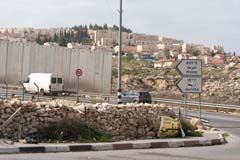 Many countries/areas affected by violent conflict were unable to achieve the educational goals of the Millennium Development Goals. Conflict and education are mutually interactive, and in recent years, interest in such interactions has been increasing in both research and practice. Aid agencies and organizations, including JICA, have worked in conflict-affected areas on such endeavors as the recovery of educational infrastructure, the rebuilding of educational systems and capacity development of teachers and government officials working on education, but the assistance tends to be concentrated on formal education for school-age children at the time of its implementation. However, in conflict-affected countries, there are many people who had to spend their school age without access to education because of conflict and have become youths and adults with little or no educational opportunities. Ensuring another chance for them to regain education ("a second chance" at education) is as important as education for school-age children.

This is because, firstly, education is an indispensable part of basic human rights. The various knowledge, skills and abilities acquired through education can also be considered to play an important role in securing the three fundamental freedoms of human security. Before I was assigned to JICA-RI, I had the opportunity to spend a couple of months in the West Bank. In Palestine, people have seen their land confiscated, their homes demolished and their livelihoods destroyed in a protracted conflict spanning nearly 70 years, and they are still forced to live under various restrictions and injustice due to the occupation. I was deeply impressed by some of the things I heard people there say: "We have lost our land and homes under the occupation, but no one can deprive us of what we have learned through education." "Having an education enables us to maintain our dignity as human beings."

The second reason why ensuring second-chance education for such youths and adults is important is that they are among the generations expected to lead a peaceful transition and reconstruction of society after a conflict. On the other hand, the generation could also play a key role in destabilizing society by being recruited as combatants if conflict relapses. I think ensuring sufficient opportunities for those youths and adults to obtain "second chance" education has the potential to contribute to peacebuilding.
Exploring effective way of 'second chance' education through life stories
- How specifically do you carry out your research?

In this research, we will collect and analyze life stories. The method involves in-depth interviews with people who missed out on education once because of violent conflict but somehow regained another chance to continue education. We will ask interviewees in detail about what kinds of experiences and processes they went through to reach their second chance education. We expect there will be a wide variety of factors that make a second chance possible. Some of them could be subjective, such as the individual's motivation and hard work. Others could also be objective, such as support from family and people around the individual, the government's educational policies and institutions, the existence of specific support programs, and an environment that allows the individual to access those programs. By identifying and analyzing those factors, we expect to draw lessons for the future practice of international educational development in conflict-affected societies to design and implement effective policies, institutions and support programs that help ensure a second chance for people who grew up without sufficient opportunity for education because of violent conflict.

In the project, we have selected five cases of conflict - Rwanda, northern Uganda, Timor-Leste, Bosnia and Herzegovina, and Palestine -to collect life stories, by paying attention to having enough variety of types of lost education (e.g. displacement, recruitment as child soldiers, etc.) as well as keeping a balance of regions. Among the five cases, Palestine is a bit different since conflict there is still ongoing under the military occupation, but I think we will be able to get some useful lessons from it as well as the other four cases.
Peacebuilding is important for development and growth as well as for the intrinsic value it has
- What is the significance of JICA engaging in peacebuilding? What is the significance of doing research on it?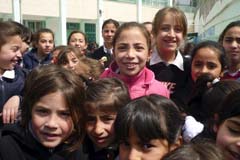 Many contemporary conflicts have been taking place in developing countries/regions. There has also been a growing awareness since the late 1990s in particular that development assistance could instigate the occurrence or continuation of violent conflict if implemented in the wrong way. Conversely, there is a possibility as well that we could contribute to conflict prevention and/or alleviating tensions between adversaries through well-designed and implemented development assistance. Therefore, it is essential to understand conflict and peacebuilding when carrying out development cooperation. Japan's new Development Cooperation Charter announced in February 2015 pointed to the importance of comprehensive "seamless assistance for peacebuilding" as one of its three priority issues.

Another priority issue held up in the Charter is "quality growth," and peacebuilding is important for achieving this as well since violent conflict brings lots of physical and social damage to the societies affected. Just as some existing research shows that violent conflicts are more likely to occur in countries with lower development and economic growth, a certain degree of growth could be a basis for realizing a peaceful and stable society. In particular, I think "inclusiveness," one of the three elements of quality growth in the Charter, is important from the perspective of peacebuilding, since it resonates with the idea of eliminating "horizontal inequalities (HIs)" (inequalities between groups with different identities in terms of ethnicity, religious affiliation, etc.). HIs are often pointed out as a cause of conflict, and therefore its elimination or the achievement of "inclusiveness" could be a significant factor for realizing durable peace.

Over the past 70 years, since the end of World War II, Japan has almost exclusively used nonmilitary means when involving itself in issues of international peace and security. What is critically important in this regard, particularly for the practice of peacebuilding on the ground, is that Japan has never brought direct harm to the people in other countries. I think this is a huge advantage in working on peacebuilding. When you come in from outside and say, "I will help you realize peace," the fact that you are not hurting anyone in that place is extremely significant and it could have a certain persuasiveness. I think there is still room for JICA to make an even larger contribution to realizing peace in the world as the development assistance agency of Japan, which has such a nonmilitary tradition and characteristics. I hope the research I am taking part can help make even a small contribution to that.

I have wondered since I was a child how to realize a society without wars and violent conflicts that make large numbers of people use violence and kill and hate one another. Since joining JICA, I worked at JICA Chugoku International Center located in Hiroshima, a city well-known internationally for its recovery from the devastation of the atomic bomb. There, I was in charge of planning and implementing training programs related to peacebuilding for teachers and government officials invited from conflict-affected countries. Then, after having been in charge of technical cooperation on vocational training and education, including a project in Afghanistan, I was assigned for more than two years to the JICA Afghanistan Office, where I mainly worked on the health and education sectors. Because one of the important goals for research at JICA-RI is to contribute to JICA's operations by providing feedback from its findings, I think my experiences in the field in conflict-affected countries have been of some help in carrying out my research on peacebuilding.