JICA-RI launched a research project in April, 2010 to rigorously evaluate outcomes of the JICA's technical cooperation "School for All" Project (or "Support to the Improvement of School Management through Community Participation," photo: school facade) in Burkina Faso.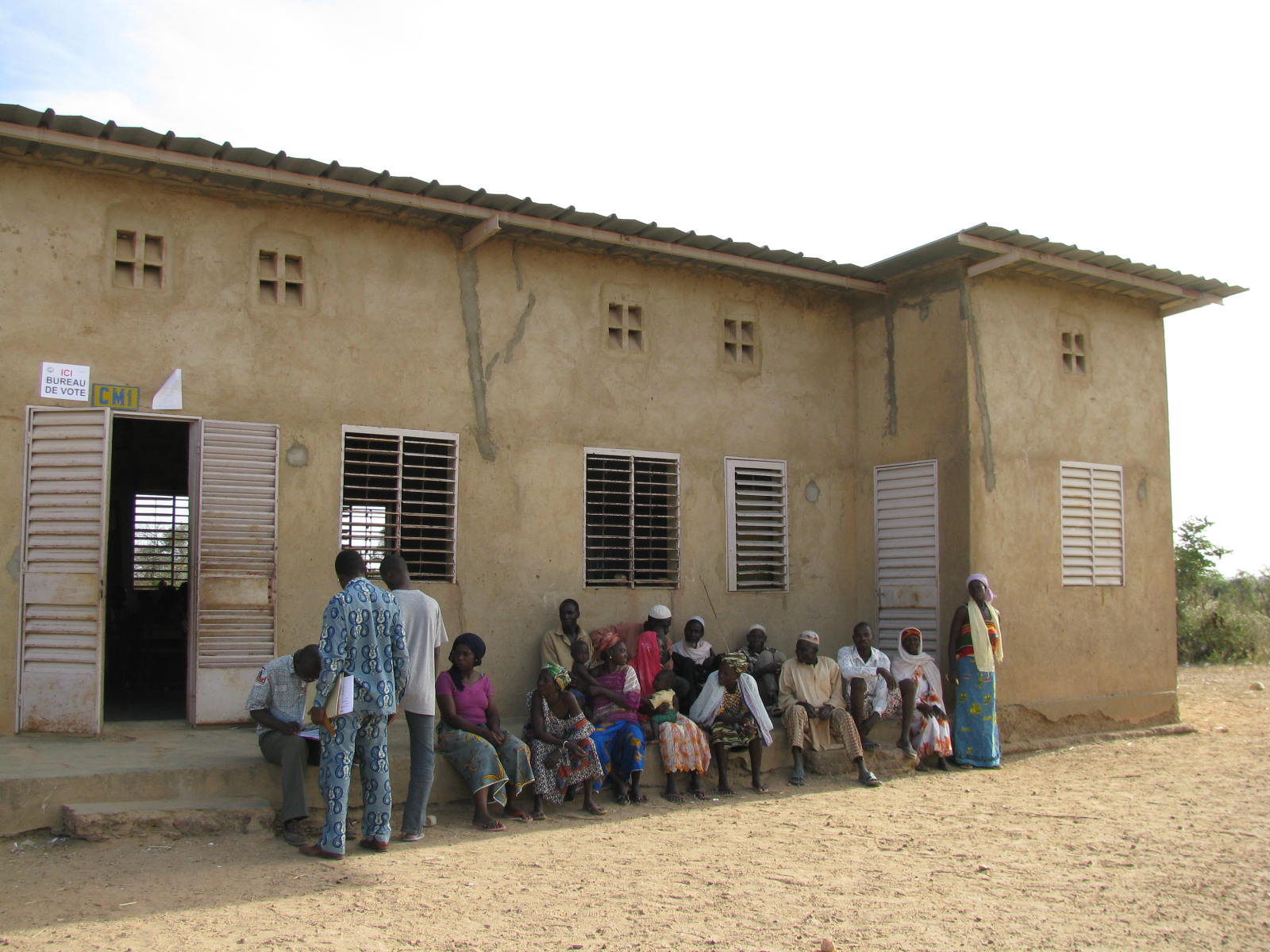 As part of this research project, Research Associate Eiji Kozuka visited Burkina Faso to monitor a field survey in the capital city of Ouagadougou and Ganzougou Province, which is located in the country's central part, from December 5-20, 2010.
Kozuka observed the progress of "economic experiments" conducted by the National Institute of Statistics and Demography (INSD) of Burkina Faso from late Nov. – early Dec., 2010. To measure the level of trust and voluntary cooperation among stakeholders, two types of field experiment - "Public Goods Experiment" and "Risk Experiment" - were implemented. These experiments are standardized methods widely conducted in laboratories and universities around the world; it is a distinct feature of this research, however, that these experiments were applied in the actual field of a project.
For the public goods experiment, groups of four people, consisting of a school principal, a teacher, a parent of students, another parent who does not send his/her children to school, and/or a member of COGES (the School Management Committee), are formed, and each person is given five 100 FCFA (approximately 17 JPY) coins. The rules of this game are as follows: 1) Each participant can either take these coins for himself/herself, or offer them to the group for public goods. 2) The amount of coins contributed to the group will be multiplied by two, and the money will be distributed equally among the group members.
Through this experiment, we can measure the participants' tendency as to how much money they keep for themselves, and how much they contribute to the group. Thus, we can estimate and compare the level of trust among the people of targeted schools (COGES schools) and non-targeted schools (Non-COGES schools).
In the risk experiment, each participant is given 5 coins again and decides how much to keep and how much to invest in risk. After the decision, they flip a coin, and if the flipped coin faces up, the number of the invested coins is doubled; if it faces down, every invested coin is taken away. The intention of this experiment is to measure the risk appetite, or the amount of risk exposure the participant is willing to accept.
These economic experiments were conducted on almost 800 people at approximately 40 schools –both COGES schools and Non-COGES schools.
Kozuka also met with officials from the INSD and the Ministry of Basic Education and Literacy (MEBA) as well as members of local schools and project staff to discuss the details and processes of the "Panel Survey" and " Child Survey" to be conducted from late January, 2011.
The panel survey, covering all the 279 schools in the Ganzougou Province, will be conducted by interviewing with almost 10,000 people including parents, students, school principals, teachers, presidents of COGES, parents'/mothers' associations, and Village Development Committees.
The survey will gather extensive data on children and their parents, ranging from their basic information including "family structures" and "financial situations," to more specifics such as "health conditions and associated behaviors," "participation in social groups (e.g. farmers' organizations and religious/cultural groups)," "children's attendance rate," "French literacy," and "how much they like going to school." Data of "number of classrooms in the school," "attributes of teachers," and "COGES activities" will also be collected. For elementary school students in the upper grades, simple math problems such as addition and multiplication will be included.
Kozuka says, "During the trip, MEBA officials, as well as members of local schools, have noted that COGES schools are showing progress in students' attendance rates and the level of community participation. However, in order to confirm the effectiveness of the project in the entire Ganzougou Province, we must utilize and rigorously analyze the data that is currently being collected. As the project is still in its first year, more time would be needed to fully understand its long-term impact."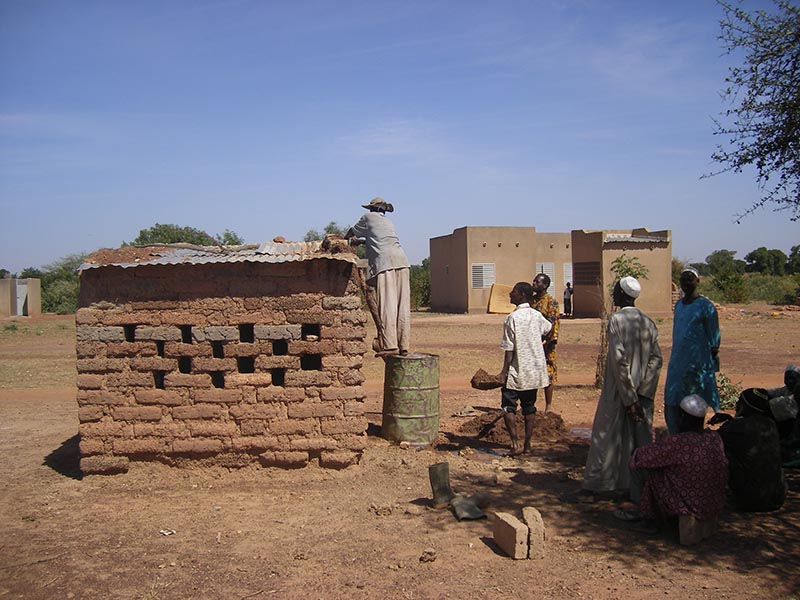 The "School for All" Project is aimed to improve community participation in school management by establishing COGES consisting of school principals, teachers, parents of students, and members of the local community. To provide a better learning environment for children, members of the local community will make an action plan and provide financial and human resources - this includes preparing classrooms, wells, and bathrooms, providing lunches made from local foods, cleaning school yards, and buying textbooks — to implement the action plan. Photo: A dining facility. This education improvement project was first piloted in Niger in 2004. It has since spread to Senegal and Mali, and is now being employed in Burkina Faso
Related Research Area: Peace and Development, Aid Strategies
Related Research Project: Impact Evaluation Analyses for the JICA Projects
| | |
| --- | --- |
| Day | December 05, 2010(Sun) - December 20, 2010(Mon) |
| Place | Burkina Faso |