Shinichi Takeuchi, senior research fellow and Maswana Jean-Claude, research fellow, reported their research findings at the 48th Annual Meeting of the Japan Association for African Studies, held at Hirosaki University in Aomori on May 20-22. Their research themes were "Political Institutions for Conflict Prevention: A comparison between Rwanda and Burundi" and "Emerging Patterns in China-Africa's Trade," respectively.
Takeuchi examined the risks of conflict recurrence in Rwanda and Burundi, which share similar ethnic compositions, while having contrasting political institutions. [Related article 1, Related article 2] "In Burundi, the introduction of a power-sharing structure has eased the risk of ethnic confrontation instigated by the political elite. However, their power struggle, which has always remained uninstitutionalized, may lead to serious political violence; this deep-rooted problem has yet to be settled," he explained.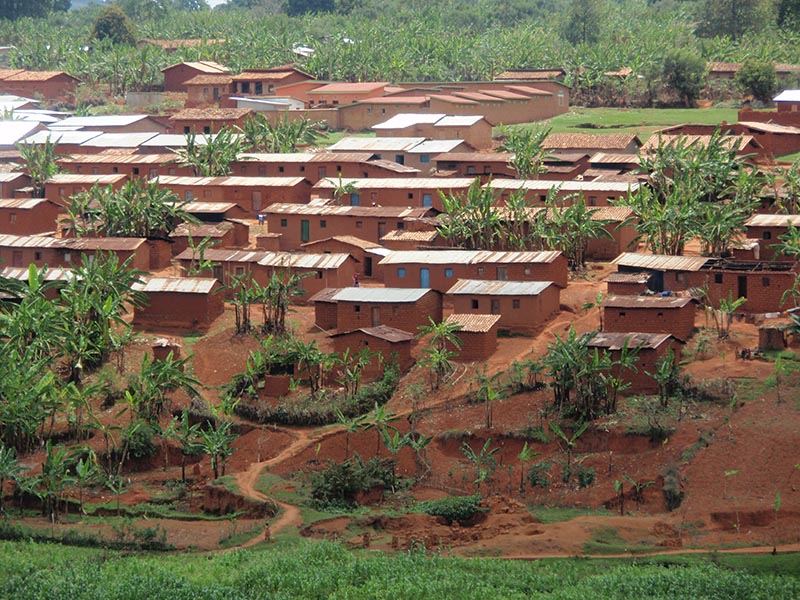 Refugee camp for Tuti in Burundi
Maswana's presentation was on his current research "China-Africa's Trade Patterns and Potentials for Africa's Economic growth "[Related article] The paper examined whether African trade shares in sectors with greater potential for technology progress expanded or contracted as the result of China-Africa's explosive trade. Using factor intensity and stages of production analyses as well as flying geese hypothesis, the results revealed that despite its rapid growth, trade between Africa and China has left the sectoral composition of African trade to the world largely intact. He also pointed out, East-Asia has emerged as the top destination of African exports in parts and components; although such a development results from the effect of South-Africa alone. To realize further gains in economic growth, Africa should fully exploit its existing comparative advantage while building competitive advantages in non-traditional exports, Maswana concluded.
Related Research Area: Peace and Development, Growth and Poverty Reduction
Related Research Project: Prevention of Violent Conflicts in Africa, Exploring Areas of Potential Sources of Growth for African Economies
| | |
| --- | --- |
| Day | May 20, 2011(Fri) - May 22, 2011(Sun) |
| Place | Hirosaki University, Aomori |
| Organizer | Japan Association for African Studies |