Suguru Miyazaki, JICA-RI's research fellow, and his research team visited Jakarta, Indonesia on July 9-13 for the follow-up of the project "Impacts of Climate Change upon Asian Coastal Areas." This research investigated the case of the Philippines (Metro Manila) in collaboration with the World Bank and the Asian Development Bank and JICA-RI released the outcome last year. Currently, JICA is working on the dissemination and development of the study results towards the two directions: research and survey which supports the operation.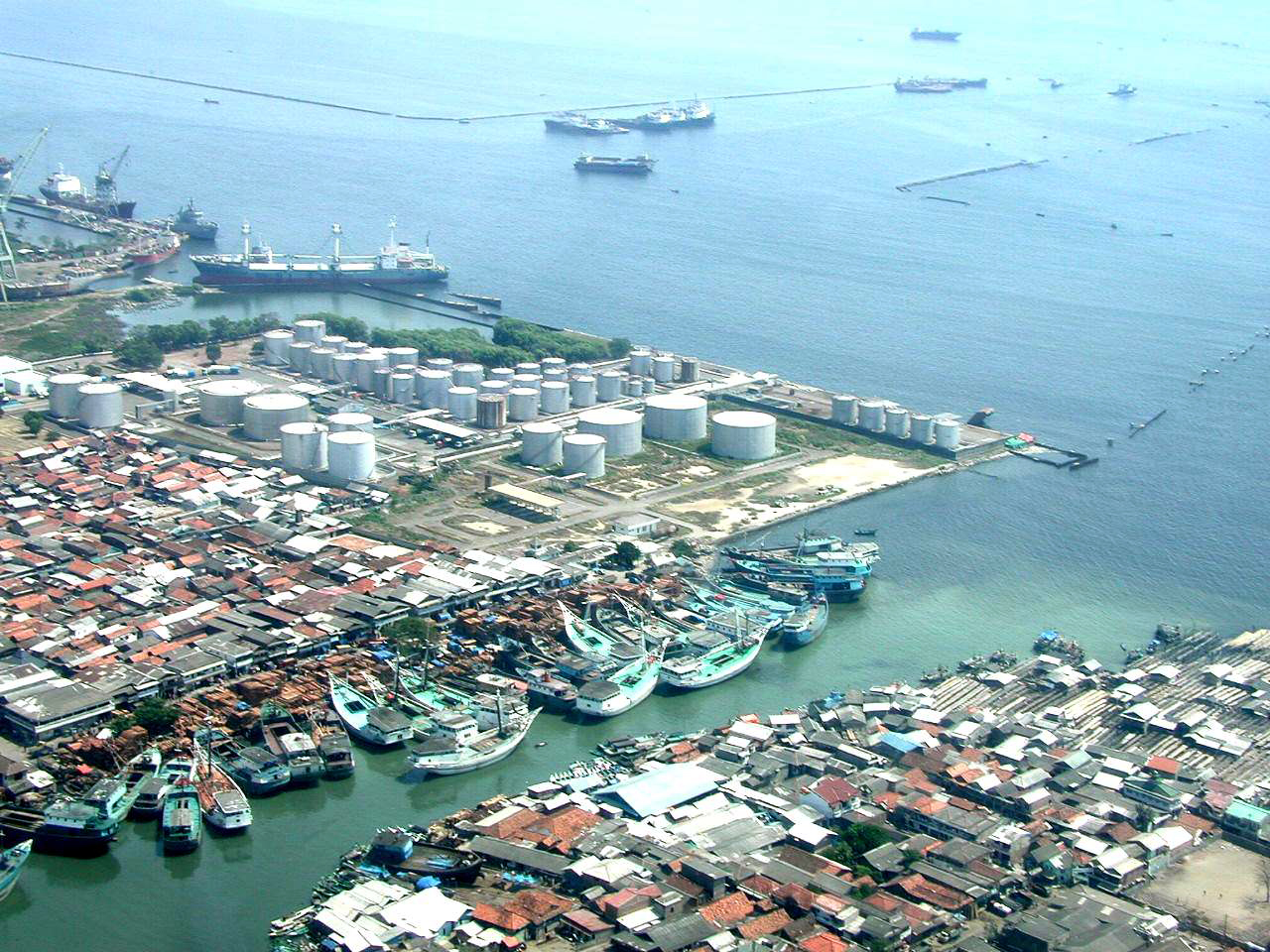 (Photo by JICA)
As for operation-supporting survey, JICA's Southeast Asia & Pacific Department is conducting a survey project titled "Climate Change Simulation Study in Jakarta, Indonesia: Climate Change Program Loan (III)." They attempt to apply the methodology established in Metro Manila's case to similarly important mega city in Asia -- Jakarta.
Meanwhile, JICA-RI has been conducting a follow-up research project, which is expected to achieve the following two objectives. The first is to offer practical policy implications in order to reduce risks faced by the urban poor in Jakarta, especially the residents in areas vulnerable to climate change and natural disasters through examination of the conditions and environments surrounding them. People who are easily affected by serious disasters are often the ones who have no access to basic lifeline and are forced to live in a bad sanitary condition. The team plans to identify the reasons why those people cannot have better choices, and to suggest policy recommendations to remedy the situation. Secondly, they are exploring the possibility to "simplify" the methodology developed in Metro Manila study, so as to make it applicable to medium-size cities with limited budget and authority. Besides, Miyazaki and other researchers plan to give support and advice to the JICA's above-mentioned survey, based on their in-depth analyses on Metro Manila case.
In this field trip, Miyazaki and his team attended a meeting hosted by Bappenas -- the Indonesia's development agency and the counterpart of the follow-up research -- and discussed how to reflect the research findings on political measures in practice by the Indonesian government, especially the way to utilize those research results in the local context. About 40 attendees including officials from the provincial government of DKI-Jakarta, Agency for Meteorology, Climatology and Geophysics (BMKG) and the Ministry of Public Works exchanged views from a broad perspective.
After the meeting, the team also carried out a monitoring on the pretest of household survey that examines impacts of flood on urban poor residents, which is a very important part of this research. Also, they met officials of BMKG, which keeps data of precipitation, temperature and atmospheric pressure. There, Miyazaki explained significance of the follow-up research and requested for support in collecting data.
JICA-RI will continue to provide academic expertise conducive to field operations through its research outputs.
| | |
| --- | --- |
| Day | July 09, 2011(Sat) - July 13, 2011(Wed) |
| Place | Jakarta, Indonesia |