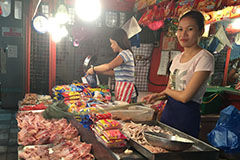 JICA Ogata Sadako Research Institute for Peace and Development (JICA Ogata Research Institute) Executive Senior Research Fellow Shimizutani Satoshi and Research Fellows Murakami Enerelt and Yamada Eiji published a research paper entitled, "The Potential Impact of the COVID-19 Pandemic on the Welfare of Remittance-Dependent Households in the Philippines."

The paper was published online on June 1, 2020 on "COVID Economics: Vetted and Real-Time Papers," a publication site launched by the Centre for Economic Policy Research at the end of March 2020.

In this paper, the authors explore the possible effect of the COVID-19 pandemic on the welfare of remittance-dependent households in the Philippines using a dataset collected prior to the outbreak. Their projection indicates that remittance inflow will decrease by 23%–32%, and household spending per capita will decline by 2.2%–3.3% in a year as a result of the pandemic.

The JICA Ogata Sadako Research Institute will continue to compile research results on issues related to COVID-19.